It's June. Every single player injured during the last season of NFL football is "ahead of schedule" in their recovery. Whether they could actually "play tomorrow if needed" or they (or their team) are merely indulging in some blue sky thinking, only they can say for certain. But the 2019 NFL season, and thus fantasy drafts, are just around the corner. A player coming off injury could represent a real bargain. This assumes that a) they were worth picking up before they got hurt and b) you are not getting them at their absolute advanced stats and metrics-based ceiling.
With this in mind, we'll take a closer look at three players. All saw their 2018 campaigns cut short. In one case that players absence nearly brought his team and quarterback grinding to a halt. We'll check where they are in terms of their recovery (I know, they're all ahead of schedule). We shall also look at their present ADPs. A terrific bargain could be in store. Let's start with one of the best looking players in the entire league, namely Jimmy Garoppolo of the 49ers.
Jimmy Garoppolo
After a brief introduction as the 49ers starter in 2017, it's fair to say big things were expected of Garoppolo heading into the 2018 campaign. Fantasy players ignored the small sample size trap. Garoppolo, after a mere five starts for the 49ers, found himself being selected ahead of more established fantasy options like Ben Roethlisberger and Matt Ryan, as per MyFantasyLeague ADP.
Garoppolo saw his playing season come to an end in Week 3, tearing his ACL on September 23rd. It's fair to say that he had been enjoying a fairly unremarkable start to his campaign. He was 18th among all quarterbacks with 718 yards and tied for 16th with five touchdown passes. Garoppolo increased his touchdown rate from 3.9 percent in five 2017 starts to 5.6 percent. Garoppolo's production was bolstered by the form of the players around him. His Supporting Cast Efficiency of +5.86 was good for No.10 among quarterbacks. Only four signal callers saw their receivers get more open than Garoppolo, with his receivers averaging 1.64 yards per separation at target. This efficiency didn't always extend to those tasked with protecting Garoppolo. He took a sack on a frankly ludicrous 12.7 percent of his dropbacks, and "enjoyed" a protection rate of just 76.4 percent. The league average was 81.2 percent.
---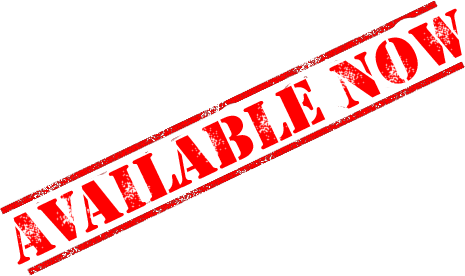 ---
Garoppolo's ACL surgery was in October, putting the high end of his 6-9 months recovery time in July. He remains on track for training camp, and there is little doubt as to whether he will be starting in Week 1. The drafting public seems to have soured on Garoppolo after his lost season. His current ADP according to Fan Ball is QB22.
New players like Deebo Samuel and Tevin Coleman have joined holdovers, Dante Pettis and George Kittle. According to Sharp Football, the 49ers have the 12th easiest strength of schedule in terms of passing defenses in 2019. This is another factor that adds to his appeal as a potential early-season streamer. But one with the potential to become a set and forget option as the season progresses. Provided he can be kept upright.
Will Fuller
The Will Fuller – Deshaun Watson partnership is akin to a meal that is offered as both a starter and a main course. We've tried the starter, and it was bloody delicious. Now, we'd like to move on to the larger version. The pair have played a mere 11 games together over the last two seasons, after taking turns to suffer season-ending ACL injuries, Fuller's came in October last season, which like Garoppolo puts his optimum recovery time in or around the start of training camp. The Texans former GM Brian Gaine, speaking back in April, was confident that Fuller would be on the field for Week 1.
Fuller only played in seven games in 2018. In these games, he showed enough to combat the popular myths surrounding him ever since he entered the NFL.  His supposedly bad hands saw him drop precisely ZERO of his passes last season, while he led all NFL wide receivers in true catch rate (100 percent). Fuller's Dominator Rating of 26.9 percent was outside of the top among all wide receivers last season. Despite this, he was No.3 in Yards per Target (11.2) and No.7 in Yards per Pass Route Run (2.81).
Fuller's return to action is, as previously suggested, great news for the prospects of Deshaun Watson heading into 2019. Watson averages 13.61 Adjusted Yards per Attempt when targeting Fuller, and his splits with Fuller in the lineup show that he has the potential to be an absolute superstar, instead of just very good.
Fuller's current ADP of WR32 makes him something of a bargain. The presence of the uber-efficient DeAndre Hopkins in the same offense shouldn't be seen as a barrier to Fuller's success. This is especially true considering that Hopkins has been on the field for all the games that Fuller and Watson have played together. But his injury history is slightly concerning. Fuller has yet to enjoy a full 16 game season in the NFL. Knee and hamstring injuries of varying severity have hampered Fuller. But it's hard to look at his prospects for the coming season with anything but enthusiasm. That's why he is currently the WR29 on our World Famous Draft Kit.
Cooper Kupp
From a production standpoint, it is hard to undersell just how big an impact losing Cooper Kupp had on the Rams offense in 2018. Kupp didn't command an exceptional number of targets, nor was he an automatic play whenever he was on the field. But, as Patrick Murphy wrote in our World Famous Draft Kit, Kupp "was very efficient with the targets he received (eight per game) averaging 2.41 fantasy points per pass route, good for fourth in the NFL. This is for two reasons: playing in an innovative offense under Sean McVay and running 73 percent of his routes out of the slot; slot targets are the most valuable targets a wide receiver can get." Kupp's 90th percentile agility has certainly been put to good use by the Rams.
Kupp was No.13 in Dominator Rating with 28.4 percent, and No.41 in Hog Rate with 13.4 percent. But he was a reliable and efficient target for his quarterback Jared Goff. Goff earned a 132.0 QB rating whenever he targeted Kupp, good for No.4 among all wide receivers.
Kupp blew his ACL on November 11th and underwent surgery five days later. The Rams offensive splits without Kupp in the lineup are quite startling.
As you can probably guess from these figures, losing Kupp had a dramatic effect on Goff's output in the second half of the 2018 season. Kupp's present ADP seems to suggest that fantasy players are not in the least bit concerned about Kupp's health, with him going off the board as the WR23 over at Fanball. This is a little bit higher than I would be comfortable taking him. But Kupp has shown himself to be reliable in both reality and fantasy since entering the NFL.
Kupp averages 9.63 yards per target since entering the NFL, No.10 among all wide receivers. At the same, he is the WR21 in fantasy points per game over the same span. Kupp has managed to avoid setbacks in his recovery. He should outperform our WR31 ranking of him, should this continue to be the case.