Stop drafting D'Onta Foreman in fantasy football dynasty leagues and get Jeremy McNichols.
D'Onta Foreman has the great NFL draft story of overcoming adversity and becoming a star after being a lower tier High School recruit. Foreman was drafted by the Texans in the third round of the NFL Draft with the No. 25 pick, the No. 89 player taken. Foreman's current ADP on MyFantasyLeague.com is slot ~128 (round ten of a 12-team league). Jeremy McNichols was selected in the fifth round of the NFL Draft with pick 18, the No. 162 overall player off the board. McNichols' owns a ~182 ADP (15th round).
D'Onta Foreman is a size-speed freak coming in at 6-0, 233-pounds and posted a 113.6 (94th-percentile) Speed Score. Jeremy McNichols is smaller and faster boasting a 105.3 (77th-percentile) Speed Score. McNichols outperformed Foreman in the agility drills (11.47 vs. 11.21 Agility Score) and explosion drills (116.1 vs. 120.6 Burst Score). McNichols did not partake in the bench press so we do not have a SPARQ-x Score on him but we can assume it would be higher than Foreman.
At the college level, Jeremy McNichols posted an outstanding 41.4-percent 89th percentile College Dominator Rating as the focal point of Boise State's hyper-productive offense. Additionally, McNichols, a converted receiver, was utilized frequently in the passing game evidenced by a 10.9-percent (76th-percentile) College Target Share. D'Onta Foreman also posted a strong 36.5-percent (79th-percentile) College Dominator Rating with only a 3.6-percent (12th-percentile) College Target Share. Perhaps Texas coaches simply did not appreciate his receiving ability, but in today's NFL and today's fantasy football, proven receiving capability is crucial for sustained fantasy point production.
Jeremy McNichols and D'Onta Foreman athletic profiles are both impressive, but statistically, McNichols is the dominant talent. In 2015 Foreman couldn't beat out Johnathan Gray or Jerrod Heard for the majority carries. It wasn't until this season that he had a dominant 323 carries for 2028 yards and 15 touchdowns. In his sophomore season McNichols had 240 carries for 1337 yards and 20 touchdowns and in his junior season posted 314 carries for 1709 yards and 23 touchdowns. In those sophomore and junior seasons McNichols posted 51 receptions and 37 receptions both times getting over 450 yards receiving. In McNichols freshman season he posted 15 receptions for 155 yards. Foreman in three seasons of action in Texas only managed to post 13 receptions for 146 yards receiving and zero touchdowns. NFL teams call pass plays nearly 60-percent of the time during an NFL game, and Foreman is a traditional pounder running back that is having a harder time seeing the field in today's NFL.
D'Onta Foreman possess the higher round draft capital and hails from the University of Texas. The Big 12, however, produced only five draft picks on the defensive side of this year and did not have one taken until the third round. Boise State coming out of the Mountain West did not have a defensive player taken until round five. The Big 12 did not have one team rank in the top fifty for total defense while the Mountain West Conference had three such teams. The NFL scouting complex and general managers traditionally shy away from smaller schools and conferences. It is much harder to explain to a fan base the selection of a small conference and school player than the selection of a major conference player. Teams are less likely to take the risk of drafting that small school player early.
When we look at the path to playing time Lamar Miller and his contract stand in the way of Foreman taking over the majority of these carries. In 2018, if he's cut pre June 1, he will be a $2M dead money cap hit and a $1 million dead money hit in 2019. These aren't bad numbers for a team who was willing to eat $9 million and deal a second round pick just to get rid of Brock Osweiler, especially if we consider that Watson is the eventual starter for the Texans with Hopkins at WR. Now let's take a look at the Buccaneers. McNichols is going to a team with Jameis Winston and a front office dedicated to surrounding him with talent. Winston added DeSean Jackson's speed to take coverage away from Mike Evans and then added Chris Godwin in the draft. Let's not forget one of the most well rounded TE prospects in O.J. Howard. But what about McNichols being blocked to the starting job by Doug Martin, Charles Sims and Jacquizz Rodgers. You mean the Doug Martin coming out of rehab who is owed nothing if cut and currently costing $7M? Or the Sims who couldn't stay on the field and has yet to develop into the player we all see flashes of who only costs $171,000 if released today? Or Rodgers on a one year deal who would cost $600,000 if cut? Martin is only one of these players signed to the Buccaneers beyond the current season and can be cut with no dead money at any time. (thanks to OverTheCap.com for the salary info)
---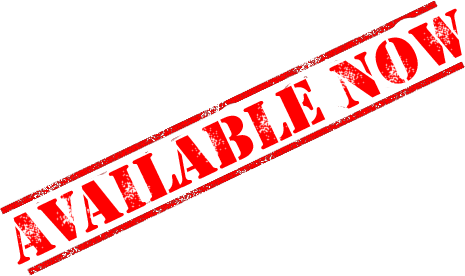 ---
When Jeremy McNichols takes the job he will be taking over a RB spot that should see plenty of open opportunities as teams try to cover Evans, Jackson, Howard and Godwin. Better game flow means more opportunities for McNichols to catch passes and get carries. When we look at the Texans, they will want to run the ball to keep pressure off either Watson or Savage, but how long can they do that till the game gets out of hand and they have to put the ball in the air?
Jeremy McNichols is the perfect running back to target later in drafts, and he has more upside and a clearer path to a starting job than D'Onta Foreman. Yet Foreman is currently being selected before Mike Gillislee, Marshawn Lynch, Kenny Britt, Rex Burkhead, Jeremy Maclin, Malcolm Mitchell in fantasy football drafts. McNichols is the player that wins you championships when you snag him over Foreman. McNichols is the player that has that late round fantasy RB2 value that will win you championships.