The Seattle Seahawks run game was ghastly in 2016. Many fantasy football owners sunk capital in Thomas Rawls who spent more time on the trainers table in 2016 then on field. C.J. Prosise was the flashy new rookie and after flashing big potential against the Patriots and a strong first half against the Eagles he suffered an unfortunate set back when he broke his scapula. Eddie Lacy was the big free agent signed from the Packers on a one year $3.5 million dollar contract. But who should we be looking at going in to the 2017 season as fantasy football players?
Some of this is a difficult experiment since all three players were injured in 2016. We can extrapolate some of this data but it is a small sample size especially when looking at C.J. Prosise. Eddie Lacy played five games in 2016, Thomas Rawls was active in only nine games and Prosise only active in 6 games. All three players have "injury history" but it is foolish to consider any player to be injury prone.
Let's take a quick look at the Seahawks offensive line which according to opinion around the league is composed of a collection of basketball players from the Land of Misfit Toys. The belief in Seattle is that there should at least be some improvement over last years offensive line which was graded out by Pro Football Focus as the worst line in the league. The Seahawks spent $6.3 million on their entire line last year. The next lowest team, the Giants, spent double that at $13.2 million. After signing Luke Joeckel to a $8 million one-year contact, the Seahawks easily beat last year's number and are spending nearly $16.4 million on the line in 2017.
Russell Wilson was dealing with a myriad of injuries last year including ankle, knee and a torn pec. A healthy Wilson spurs the run game as we have seen in the past as his legs keep the defense honest while running the Seahawks system. According to Football Outsiders Offense Efficiency Ratings, the Seahawks went from first in 2015 to 17th in 2016 finishing 23rd in their Rushing rank. Wilson was limited to career lows of 72 rushing attempts for 259 rushing yards and the entire offense suffered. When we take a look at the Football Outsiders Adjusted Line Yards metrics, the Seahawks check in at 26th and were ranked middle of the NFL with a 1.53 yards before contact. Seattle's offensive line may not be a complete abomination, but it was definitively not good in 2016. Heading into 2017, the Seahawks line is looking like some variation of LT George Fant, LG Luke Joeckel, C Justin Britt, RG Mark Glowinski/Ethan Pocic, and RT Germain Ifedi.
All three players came in to the league at different times and Thomas Rawls was the only one not taken during the NFL draft. See the below RotoViz Heatmap tracking their combine numbers. The Seahawks went and did a complete 180 from SPARQ freak Christine Michael in their RB evaluation. None of these are elite-level SPARQ-x Score players with Eddie Lacy leading the group with a 113 (54th TH percentile) athleticism score, followed by C.J. Prosise at 103.1 (22ND percentile) and Rawls 102.9 (20TH percentile) scores.
So, who should we be targeting? Eddie Lacy is an unrestricted free agent in 2017, Thomas Rawls is a restricted free agent after this season and C.J. Prosise is still under his rookie contract. So, for those in dynasty, all three could have massive fluctuations in their value after this season.
---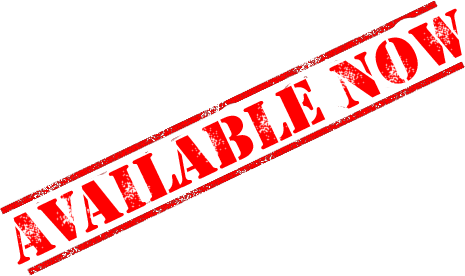 ---
Seahawks offense was ranked middle of the road in run to pass ratio in 2016 throwing nearly 59-percent of time. The Seahawks are famous for the Zone-Read with Russell Wilson at QB. Out of shotgun and single-back formations (very common Seattle formations) Lacy posted 61 carries for 306 yards out of those formations before his injury in 2016.
C.J. Prosise profiles as a satellite back-plus running back in Seattle. His college background as a WR benefits him as he adjusts to the NFL. In his six games last season he had a 89.5-percent catch rate with 17 receptions on 19 targets. Eddie Lacy posted an abysmal 57-percent catch rate with 4 receptions on 7 targets. In his career of 51 games Lacy only has a career total of 101 receptions. Thomas Rawls had 17 targets for 13 receptions for a 76.5-percent catch rate. Lacy's Production Premium collapsed to -26.1 (No. 76) in 2016, and Rawls' situation-independent efficiency dropped to -16.2 (No. 66). Meanwhile, Prosise produced at +37.1 (No. 4). Unfortunately, all three players missed significant time last season.
Before his injury C.J. Prosise was posting 8.1 yards per touch, this included a 72 yard rushing touchdown against the Eagles. Thomas Rawls posted a bottom of the league 3.6 yards per carry against base defenses while Eddie Lacy was at a stellar 6.1 yards per carry against base defense. Looking at MyFantasyLeague Average Draft Position for the three players in keeper league PPR drafts Lacy ADP is ~80.86 around with Prosise checking in at ~87.35 and Rawls nearly free at ~128.39. This is all MFL data from drafts after May 1st so I have to believe that there will be a large shift as we get closer to draft season. All three running backs are perfect for the zero RB drafter. Rawls is nearly free and is a lottery ticket.
C.J. Prosise is the only one of the three who has a defined roll as a pass catching back. Eddie Lacy isn't going to eat into that. You'll argue about Prosise injury history. Lacy has been dealing with ankle injuries for the past two seasons and has two previous concussions. Are we as fantasy owners chasing Lacy's 2013 and 2014 seasons? He was terrible in a full season of games in 2015. Before you say that Prosise is too small, he is 220-pounds and 6-0, more than enough size to handle a full workload. He suffered from a wrist injury and a broken bone. Neither of which we can equate to "being soft bodied". You will easily be able to pair both Lacy or Prosise with Rawls in your fantasy leagues. For me Prosise is the easier pick and you can then pair him with Thomas Rawls later in the draft to hedge your bet.