Unlocking the potential of weekly player volatility in daily fantasy football gives gamers a competitive edge. A key metric on PlayerProfiler, Weekly Volatility measures a player's week-to-week fantasy point scoring oscillation. This article will track the most volatile wide receivers and provide insight on when to deploy them in large-field GPPs. Using matchup and usage data combined with advanced stats to pinpoint the best plays yields the best ROI from volatile players. The focus will be on those highly volatile players with cheap salaries and low projected ownership who make screaming plays with tournament winning upside.
Tee Higgins' Tantalizing Upside
Tee Higgins' 7.3 (No. 37 among qualified wide receivers) Weekly Volatility score borders on extreme fantasy point scoring oscillation. Still, he averages over seven targets per game and offers tantalizing upside in Week 5. He ranks top-10 in Unrealized Air Yards with 234 (No. 10) and Deep Targets with seven (No. 8), smoke signals that a blowup game awaits. Despite notching a 20-point fantasy performance in his third professional football game, he remains an undervalued tournament asset. That his price on DraftKings ($4,900) and minimal projected rostership doesn't reflect his upside makes exposure to Higgins a must this week.
Target Quality Rating, which combines Catchable Target Rate with Average Depth of Target, puts a premium on deep, catchable passes and discounts short, uncatchable throws. Higgins ranking No. 6 in the metric with an 8.1 score means he gets the best of what Joe Burrow has to offer. This despite A.J. Green dragging down Burrow's 5.0-percent (No. 33) Deep Ball Completion Percentage. Speaking of Burrow, he and Higgins offer an optimal QB-WR stack this week.
Stage is Set for Higgins, Burrow
The Bengals rank No. 2 in the league with 48.0 Team Pass Plays per Game, and this matchup against the Ravens sports an enticing over/under of 51 points. The matchup against Baltimore profiles at a No. 15-ranked intermediate difficulty rating (-1.00) per PlayerProfiler's strength of schedule metrics. Still, Higgins draws a plus primary individual matchup against cornerback Jimmy Smith and his exploitable +17.9 Coverage Rating. Despite Higgins blowing up for two TDs in Week 3, he and Burrow have yet to live up to their full potential. What better stage to do it on than against the Ravens.
---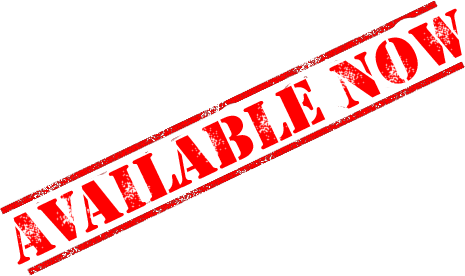 ---
Higgins possesses a big-play skill set and the ability to beat defenders in a myriad of ways. He runs a 4.59 (32nd-percentile) 40-yard dash, which sounds unimpressive until factoring in his 6-4, 216-pound frame. Adjusting for size gives him a 101.3 (72nd-percentile) Speed Score. The rookie second-rounder from Clemson posted an elite 19.8 (93rd-percentile) College Yards per Reception mark and caught 13 TD passes last season. He's flashed that level of production early in his NFL career, and his 15.7 (No. 12) Average Target Distance mark shows promise.
Gallup Good to Go Off
Leverage CeeDee Lamb's higher projected rostership and more expensive price and instead consider his teammate Michael Gallup. Lamb enjoying a strong rookie campaign juxtaposed Gallup ($5,400) to the back of the minds of fantasy gamers. He's also out-targeted Gallup 28-24 so far, but the sophomore receiver offers a 30-point ceiling and a price that's more favorable for roster construction than Lamb ($6,000).
Gallup ranks in the top-15 with 406 (No. 13) Air Yards, 227 (No. 11) Completed Air Yards and 179 (No. 15) Unrealized Air Yards; a sign of his massive potential. The Cowboys lead the league with 53.0 Team Pass plays per game, and Gallup's 193 routes run lead the NFL. Against the Giants in a game with an over/under of 54 points, his potential to carve out a large piece of the pie at low projected rostership makes him an intriguing option.
A vulnerable asset, Gallup's 9.6 (No. 16) Weekly Volatility mark pinpoints his boom-or-bust nature. He's notched one explosive performance with 25.8 (No. 7) fantasy points and three duds where he scored fewer than 10.0 fantasy points. Coming off a quiet came where he was shut down by top-ranked cornerback Denzel Ward, Gallup finds himself in a better spot against the Giants. His primary matchup against Isaac Yiadom, ranked No. 120 among cornerbacks, is his easiest to date this season, and the Cowboys should scheme to get him the ball. When he saw nine targets working against Seattle's Tre Flowers, our No. 105-cornerback, he turned them into six catches for 138 yards and a score.