The 2017 tight end class will be talked about for many years to come, producing a crop of players who will be at the forefront of the position for years to come if their first two NFL seasons are anything to go by. George Kittle trails only Travis Kelce and Zach Ertz in receiving yards over the last two seasons, thanks in no small part to his record-breaking 1377 yards in 2018. Evan Engram and David Njoku have also both already amassed more than 1000 receiving yards in their two year NFL careers along with exceptional advanced stats, metrics, and analytics-based prospect profiles driving their first round draft capital. O.J. Howard leads all tight ends with a whopping 16.62 yards per reception over the last two seasons (997 yards on 60 grabs).
Some people are already speaking in glowing terms about the 2019 class. Names like T.J. Hockenson and Noah Fant are exciting and enticing the footballing free world. However, it would be a mistake for dynasty owners to completely disregard players drafted in 2018.
The two players we shall look at here are being largely ignored by the dynasty community, with neither being selected in recent dynasty mocks according to Fantasy Football Calculator. This despite them enjoying some success as rookies. This is not an immediate death sentence, as Kittle himself was something of an afterthought at this time last year. While expecting 1300 yards from these players in year two may be something of a stretch, they should certainly be key contributors on their respective offenses in 2019 and beyond.
Ian Thomas looked like a rookie in his first five games. But his production (as well as his opportunities, it should be stressed) showed marked improvement down the stretch. Between Weeks 13 and 17, he played at least 76 percent of the Panthers offensive snaps in every game. He ran at least 24 routes every time. He saw at least five targets in all five games. This includes an 11 target outing against the Browns in Week 14. He averaged 12.32 PPR points per game. Thomas was the overall TE6 in the seasons closing weeks. Throughout the season, Thomas showed himself to be a sure-handed pass catcher, with a 90% True Catch Rate (No.8 among tight ends). He also showed top-level separation skills, with 1.69 Target Separation (No.7).
Thomas was somewhat raw coming out of Indiana, after playing only one season of football. But his athletic traits marked him as a prospect to monitor. As does the fact that the Panthers steadfastly refused to entertain offers for the pick that they ultimately used to select him. His 2019 value is somewhat capped by the presence of Greg Olsen.  It would cost the Panthers $7.4m in dead money if they were to cut Olsen before June 1st. So he is likely to be sticking around if healthy.
Olsen finally submitted to surgery on his troublesome foot this offseason and is planning on playing in 2019. However, the networks are skirting around him, looking for him to begin the next stage of his career this year. If Olsen stays, then Thomas owners will have to hold their nerve for a season. But by then, he'll be far too expensive in dynasty. Get him now.
Chris Herndon (No. 14)
1994 saw the People's Republic of China get their first connection to the Internet. The Channel Tunnel, linking England to France, opened after seven long years of construction. It also saw the USA host the soccer World Cup, eventually won by Brazil. It was also the last time any New York Jets tight end not named Dustin Keller eclipsed 500 receiving yards in a season. Johnnie Mitchell managed 749 yards that season. This would be a career high for him and a tally that Keller would only exceed once with 815 in 2011. So it was quite an achievement for rookie Chris Herndon to rack up 502 yards in his first year in the NFL, given all of this.
In reviewing Herndon advanced metrics prospect profile, he was a relatively unimpressive from both a production and athletic perspective. Herndon hadn't exactly covered over this with a prolific career at the University of Miami, but he showed enough as a rookie to perhaps convince the Jets that they finally have something at the position. He will likely face league discipline after admitting a DWI charge from last year.
Herndon was among the leaders at tight end in several key metrics. He led all at his position in True Catch Rate (92.9 percent), Production Premium (+14.9) and Target Premium (+52.0 percent). He was No.5 in Average Target Distance with 10.5, as well as Dominator Rating with 23.7 percent. Herndon was also 10th among tight ends in QB Rating when Targeted, netting his passers a 106.4 rating. Herndon's linkup with fellow rookie Sam Darnold was the quarterbacks most productive alliance on a per target basis, with Herndon leading all Jets receivers with 10.92 Adjusted Yards per Attempt for Darnold.
More worryingly perhaps, he also faces the difficult prospect of learning his second offense in two seasons. Adam Gase's Miami Dolphin teams didn't produce a whole heap of production for the tight end. Even in 2018 after spending a 2nd round pick on the uber-athletic Mike Gesicki. But unless the Jets take advantage of this year's crop and bring in some competition for Herndon, he should sit atop the depth chart heading into 2019. His chemistry with Darnold should stand him in good stead.
Honorable Mention: Mark Andrews
It would be remiss of me not to mention Ravens tight end Mark Andrews, I acknowledge. After all, Andrews did lead all tight ends in QB Rating When Targeted with 124.8. He was also No2 in yards per reception (16.2), yards per target (11) and Target Premium (+46.9-percent). He also has no real competition on the Ravens, save for Hayden Hurst (who for some reason the team took in the first round last season) and Willie Snead (?!).
---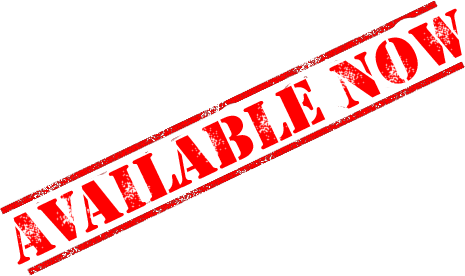 ---
But the Ravens showed that their intentions were perfectly clear last season once Lamar Jackson became the starter. They want to run the ball, and then run it some more. This leaves us relying on hyper efficiency from Andrews. While I am not prepared to say he can't deliver it, I am not prepared to say that he should be in line for a Kittle-like second season. But he's still a player that shouldn't be totally discounted in startups. I just like the other two guys more.