Unlocking the potential of weekly player volatility in fantasy football gives gamers a competitive edge. Using matchup, volume and usage data combined with advanced stats, metrics and analytics to pinpoint the best matchups will yield the best ROI from volatile players. A key metric on PlayerProfiler.com, Weekly Volatility measures a player's week-to-week fantasy point scoring oscillation. Throughout the season, this article will track fantasy football's most volatile players and provide insight on how to deploy them. The focus will be on those highly volatile players who make ideal buy-low and sell-high targets, and those whose low ownership percentages make them speculative waiver wire and free-agent adds.
George Kittle Crush Factor Coming Soon
George Kittle doesn't have a touchdown this season. He joins counterparts Darren Waller and Zach Ertz to forge an odd trifecta of tight ends who own astronomical target shares but haven't yet found the end zone. Of those three, Kittle stokes the buy-low fire in redraft since he started the season on a quiet note, doesn't carry the name brand of Ertz and isn't a shiny new toy like Waller. His 24.7-percent Target Share ranks third behind Waller (29.8-percent) and Ertz (25.5-percent). Despite the large slice, Kittle has only recorded 165 (No. 10 among qualified tight ends) receiving yards. For context, Kittle has one less receiving yard than T.J. Hockenson and two fewer touchdowns. He's also coming off a bye, making it the perfect time to strike ahead of his next blowup game.
While he's produced at a steady rate, averaging 55 receiving yards and 5.6 receptions per game, that's nowhere near his potential. He topped 100 receiving yards four times in 2018, including an epic Week 14 outing in which he racked up 210 yards and a TD to finish with 34 fantasy points.
Aside from the massive target share and positive TD regression, additional metrics signal that a Kittle boom game looms large. He has three (No. 4) red zone receptions, ranks fifth among TEs with 101 yards after the catch and sports a 100-percent True Catch Rate. It's not uncharted territory for the former fifth-round pick out of Iowa. He posted an 8.2 Weekly Volatility mark in 2018 – any value over eight is considered volatile. He also ranked first at the position with 1,377 receiving yards and 857 yards after the catch, scoring 16.0 (No. 3) fantasy points per game last season.
Kittle's matchup this week against Cleveland isn't one to shy away from, with the Browns ranking right outside the top 10 in fantasy points allowed to the position. They also haven't faced stiff competition outside of Mark Andrews, who last week caught four passes for 31 yards and a TD.
Smokey Brown Buy-Low Special
John Brown has a lot going for him despite poor quarterback play. He leads the Bills with 315 receiving yards, averages 13.7 yards per reception and is second in targets behind eternal short-yardage compiler Cole Beasley. After a Week 1 blowup game when he finished in the top 10 in wide receiver fantasy points, Brown entered a quiet stretch. That figures to change sooner than later, but most likely after Week 5 against the Titans. Buffalo faces an overall tough matchup against Tennessee's secondary, and Josh Allen entered the league's concussion protocol following a hit against the Patriots that appeared to briefly knock him out. His status is uncertain.
---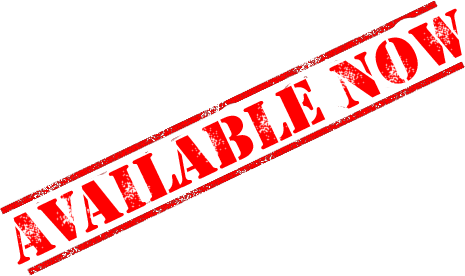 ---
Further signaling increased productivity for Brown is Allen's willingness to throw the deep ball and a favorable post-bye week schedule. A perennial burner with 4.34 (98th-percentile) speed, Brown has produced nine (No. 6) deep targets and 476 (No. 7) yards of total target distance. Following a Week 6 bye, Buffalo enjoys a stretch that includes two games against the woeful Dolphins, as well as contests against the beat-up Eagles and struggling Washington franchise. Through Week 4, the Eagles give up a league-high 32.8 fantasy points per game to opposing WRs per FantasyPros. Washington (31.9) and Miami (27.9) are close behind.
Curtis Samuel Sending Up Flares
Name three players on the same NFL team who each have a team-high 31 targets. The correct answer is Christian McCaffrey, D.J. Moore and Curtis Samuel. Of the three, Samuel is the player who can be acquired on the cheap that provides week-winning upside. He hasn't yet found his footing in 2019.
Samuel notched two meh games and two OK games from a fantasy perspective so far, driving down his value. Aside from his solid Target Share, other key metrics indicate he's nearing blowup territory. The Panthers average 40 pass plays per game (No. 7) and Samuel ranks No. 8 with 471 yards of total Target Distance.
The overall matchup against Jacksonville this week looks good. Using PlayerProfiler's strength of schedule metric – which includes fantasy points allowed above/below the mean by the opposing defense – Jacksonville scores +3.83 against wide receivers. A mark above 2.00 indicates an easy matchup.
Samuel figures to draw the coverage of cornerback A.J. Bouye, who got burned by Sammy Watkins and his 4.43 speed in Week 1. He'll have his hands full with Samuel and his 4.31 (100th-percentile) speed this week.