This week marks the trade deadline for many fantasy football leagues across the nation. In this critical time, one must decide whom to let go and whom to vigorously pursue as the playoffs approach. Here are the players to buy and sell during the pivotal deadline period based on advanced stats, metrics, and analytics player profiles.
Buy
Carlos Hyde, RB, San Francisco
Marquise Goodwin is not the only player in San Francisco's offense that you should be targeting before the trade deadline. Carlos Hyde has been solid this season, but is about to explode in terms of fantasy production. Thus far, Hyde has posted characteristically good numbers but has been marred by a few factors. Primarily, the 49ers have the worst Game Script in all of football at -8.66. As a repercussion, San Francisco has been forced to abandon the run early in games. This has severely hindered Hyde's ability to erupt into a monster fantasy producer.
With San Francisco's miserable passing game led by below average quarterbacks, defenses have been keying on Hyde, hurting his efficiency. Hyde currently has a -8.9 Production Premium (No. 45). His efficiency will increase dramatically when Jimmy Garoppolo takes over the offense. Once defenses have to respect the passing game, his fantasy production should go through the roof. The 49ers' offensive line has posted a substandard 60.5 Run Blocking Efficiency (No. 21). However, the unit has been playing without a few key starters. Once they return and Garoppolo gets into full swing, look out.
Carlos Hyde has little competition in the backfield and commands a plethora of opportunities to score touchdowns. Hyde has recorded 27 red zone targets (No. 5) and 11 goal line touches (No. 1). Furthermore, Hyde has a 28-percent Dominator Rating (No. 9). This is a guy who is a bona fide bell cow and is just dying for a supporting cast to facilitate a breakout. While Hyde is a big name and has put up solid numbers, he is certainly an attainable trade target. Trade for him now and watch his fantasy production increase exponentially.
Marquise Goodwin, WR, San Francisco
Quick question: what is not to like about a guy who has outstanding athletic gifts, a new role as a target hog and an exciting quarterback on the horizon? The fact of the matter is Marquise Goodwin is one of the most exciting targets for this year's trade deadline. With the recent injury to Pierre Garcon, Goodwin will undoubtedly find himself as the focal point of the 49ers' passing game. When they aren't running the ball with Carlos Hyde, they will likely be targeting Goodwin. In PPR leagues, Goodwin is about to become a dynamite receiver.
Goodwin has two great facets that make him a golden target for fantasy trade deadline buyers. First, Goodwin is vastly undervalued, making his trade stock very reasonable. Second, he is about to achieve a breakout of phenomenal proportions with the forthcoming emergence of Jimmy Garoppolo. In addition to the improvement in quarterback play over Brian Hoyer and C.J. Beathard, Goodwin will be targeted all over the field. Goodwin has the ability to torch cornerbacks down the field with his 4.27 40-yard dash time (100th-percentile), 134.0 Burst Score (96th-percentile), and his 10.75 Agility Score (94th-percentile).
Before becoming the primary receiver in San Francisco's offense, Marquise Goodwin had a 34.6-percent End Zone Target Share. Now, with Garcon out of the picture, he will be hogging almost all of their end zone targets. Furthermore, his average target distance is 15 yards per target (No. 14). Goodwin is getting long shots down the field and a great deal of end zone targets. Add in a good quarterback and you have yourself the perfect storm of fantasy outbreak. Trade for Goodwin as soon as you possibly can, before people realize how good his season is about to get.
JuJu Smith-Schuster, WR, Pittsburgh
JuJu Smith-Schuster might not have the same eye-popping workout metrics that Marquise Goodwin has, however Smith-Schuster has other aspects that make him an arguably more mouthwatering trade target. He has already usurped Martavis Bryant's role as the number two receiver in Pittsburgh's potent offense. Smith-Schuster also happens to be one of the most efficient wide receivers in the league, posting an extremely impressive +48.4 Production Premium (No. 3). He also quietly has a 132.2 QB Rating When Targeted (No. 4). Ben Roethlisberger is slowly gaining more and more trust in Smith-Schuster, and it has translated to significant fantasy production.
Similar to Goodwin, Smith-Schuster is getting targets all around the field. He currently sports an average of 17.7 yards per reception (No. 3) and has 289 Air Yards (No. 7). Roethlisberger has been making long throws down the field to Smith-Schuster, making him a legitimate deep ball threat. His fantasy upside does not wane once the Steelers enter scoring position. Smith-Schuster already has four receiving touchdowns (No. 11) and currently averages 2.51 Fantasy Points Per Target (No. 4). Do not mistake Smith-Schuster for a one-dimensional threat who won't garner serious attention. He's more than that
In another parallel with Goodwin, JuJu Smith-Schuster has multiple traits that make him a golden trade opportunity. While he is certainly on the radar of fantasy players everywhere, he is hardly regarded as an elite receiver, making him significantly more acquirable without breaking the bank. Second, Smith-Schuster is only 21 years old. This is a kid with nominal NFL experience and he has already shown flashes of exceptional fantasy upside. He is only going to get better as the season (and his career) goes on. If you are in a dynasty league, trade for him right now and reap the rewards both this season and for years to come. Finally, he has been been putting up impressive numbers while only logging a 66.5-percent Snap Share. His fantasy production is sure to rise the more he sees the field.
Sell
Will Fuller, WR, Houston
Football fans across the nation held their heads low last week upon hearing the news of Deshaun Watson's season-ending injury. A negative externality of Watson's injury is the destruction of Houston's wide receivers' fantasy production. Before Watson's injury, Will Fuller and DeAndre Hopkins were consistently putting up good fantasy numbers. Now, with Tom Savage back at the helm, Fuller will find it difficult to produce.
Even with Watson elevating his fantasy upside, there were a few glaring holes in Fuller's game. Fuller has only a 50-percent Catch Rate (No. 82) with a 70-percent Catchable Target Rate. He also has a meager 9.9-percent Hog Rate (No. 80). As a result, his production in PPR leagues will fade even more dramatically. Houston will likely look to run the ball more without Watson, leaving far fewer opportunities for Fuller. Moreover, when they do pass, they will likely target Hopkins more often than not. Hopkins has a 100-percent Snap Share (No.1), a 35.5-percent Target Share (No.1) and has 92 receptions (No. 2). Hopkins leaves little room for competition in Houston's passing attack.
If you have Will Fuller on your team, there is good news. For now, Fuller still has significant trade value. Consequently, you can still get a great return for him, especially if he is packaged with another player. Target one of the aforementioned players and you will be in phenomenal shape for the playoffs.
Jordy Nelson, WR, Green Bay
Unfortunately, Fuller is not the only wide receiver who has been plagued by the quarterback injury bug. Jordy Nelson has also suffered dearly with the season ending injury to Aaron Rodgers. The Packers have taken a nosedive since Brett Hundley has taken control of the offense. We are seeing a similar phenomenon to what Fuller is experiencing with Savage taking over in Houston. Unsurprisingly, the quarterback is proving to be an imperative dimension of a wide receiver's fantasy upside.
---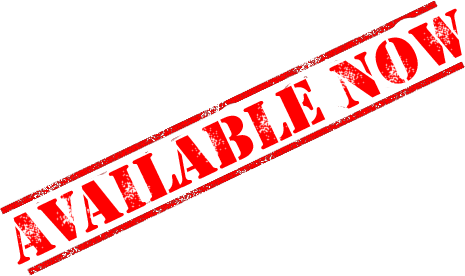 ---
Jordy Nelson simply does not have the natural athletic ability to separate from cornerbacks and safeties. Nelson has a 114.2 Burst Score (16th-percentile), an 11.38 Agility Score (29th-percentile), and a 9.90 Catch Radius (30th-percentile). Putting it more bluntly, without Rodgers throwing pinpoint accurate darts his way, Nelson's fantasy production is limited at best. As further evidence, Nelson is averaging less than one yard after the catch per target. Nelson's fantasy success is totally contingent upon the presence of Rodgers.
As with Fuller, you can still salvage significant value from Nelson via trade. Nelson's name alone is enough to warrant a very respectable return. Get him off your roster now and get back some players who will produce down the stretch.