While injuries often open the door for players in fantasy football, often overlooked is the value of players coming back from early season injuries. Danny Woodhead is ready to return after injuring his hamstring week 1, and Devontae Booker is rounding into form after injuring his wrist in the preseason. Find out more about them and other streaming options with encouraging advanced stats, metrics and analytics profiles.
Damien Williams, RB, Dolphins
Damien Williams has adjusted well in his new job as Miami's primary back. In the Dolphin's first game post Jay Ajayi, Williams filled in well, finishing with 13 touches for 61 yards and a touchdown. Williams is a big back at 5-11, 222-pounds. He has great straight line speed as highlighted by his 4.45-second (90th-percentile) 40-yard dash and 113.2 (94th-percentile) Speed Score.
It cannot be understated how well Williams burst onto the scene against Oakland. After finishing no higher than the No. 44 running back earlier this season, he burst up to No. 9 on the week in his first game as a starter. Williams doubled his season high in touches, and more than doubled his season high in total yards. Williams is a stellar under the radar flex option for a fantasy team looking to make a post season run.
Tre McBride, WR, Bears
Tre McBride is has a great chance to become the Chicago Bear's top receiver for the rest of the season. This week is a great one to pick up McBride, flying under the radar, he could turn in a huge week against a Packers defense that is allowing +2.67 (No. 8) Fantasy Points above the Mean to opposing wide outs.
McBride is set up for success because he's an absolute freak. McBride finishes no lower than 69th-percentile in all workout metrics including a 123.7 (92nd-percentile) SPARQ-x Score. In a limited role with the Bears, he's already earned a +66.9 Production Premium, and a +80.9-percent Target Premium. With the Bear's receiving corp still decimated from injuries, coupled with the recent loss of Zach Miller to a devastating knee injury, there's no reason for McBride not to emerge as Mitchell Trubisky's go to guy.
Danny Woodhead, RB, Ravens
One of the best satellite backs in the league is almost healthy. After injuring his hamstring on the opening drive of the season, Danny Woodhead is set to make his return in Week 11 after the Ravens' bye week. Woodhead has an incredibly small sample size over the past couple seasons, not playing in a full game since week 1 of 2016. As a result, it is difficult to project what he is still capable of.
In his lone drive this season, Woodhead was still able to log 3 receptions for 33 yards. The Ravens clearly entered the season with the mentality of using Woodhead as a security blanket for Joe Flacco. Flacco has been reluctant to push the ball down the field this season, ranking No. 29 in Deep Ball Attempts, and No. 22 in Average Pass Attempt Distance. Flacco clearly prefers to check the ball down, and would welcome the return of a short ball specialist like Woodhead. With the Ravens rocking a -14.62 (No. 32) Supporting Cast Efficiency, Woodhead is sure to find a role among an uninspiring group of skill players.
Devontae Booker, RB, Broncos
With the Broncos stuck in an offensive funk, the team would be wise to give a bigger role to second year running back Devontae Booker. Before the Broncos ran into a buzzsaw against the Eagles last week, Booker had his best game of the season in week 8 against the Chiefs. Booker posted 54 total yards and a score off of only nine touches.
Booker has done a good job handling a limited role since injuring his wrist in the preseason. Playing only a 27-percent (No. 72) Snap Share, he has managed to produce a +34.3 (No. 7) Production Premium. With C.J. Anderson struggling this season with a -20.6 (No. 63) Production Premium, a change is needed in Denver's backfield. Giving Booker a bigger role may be the spark Denver needs.
Mohamed Sanu, WR, Falcons
Mohamed Sanu has been on fire for Atlanta since returning from a hamstring injury in week 7. He played his two best games of the season against the Patriots and the Jets in recent weeks. His performance against the Jets was the best of the season, as he finished as the No. 8 overall receiver on the week.
---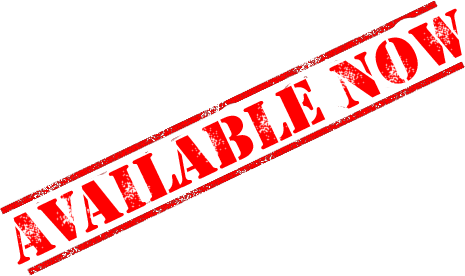 ---
Against the Panthers last week, Sanu had an efficient but unspectacular performance, hauling in three receptions for 23 yards and a touchdown off of only three targets. If anything, Sanu's performance off of three targets makes a stronger case for why he should have a bigger role. If you haven't done so already, go out and acquire one of the hottest receivers in the league.
Chris Godwin, WR, Buccaneers
The Tampa Bay Buccaneers' awful start to the season only got worse after Mike Evans was hit with a one-game suspension after his actions against Marshon Lattimore in the Bucs' most recent game against the Saints. The one good thing to come of this is that it has opened the door in Tampa for an athletic freak, Chris Godwin.
Godwin is the definition of speed, as evidenced by his 4.42-second (89th-percentile) 40-yard dash, and 109.5 (89th-percentile) Speed Score. Godwin also posts a 128.3 (95th-percentile) SPARQ-x Score. While he likely will return to a small role after this week (26.4-percent Snap Share), it's never a bad idea to pick up a super gifted receiver, especially in dynasty leagues where impatient owners have already dropped him.