Week one of real football. We made it. After an offseason of crafting the perfect team, it's time to set that lineup on your fake football team.  For real.
Starts of the week
QB: Derek Carr vs. Tennessee Titans
For the third year in a row, the Raiders will travel to Nashville to face the Titans. Fortunately for them, Derek Carr has a history of success in this situation. He has led the Raiders to road wins against the Titans in each of the past two seasons, averaging 300 passing yards and 2 TD passes per game. Additionally, Carr gets a huge boost from a Titans defense that allowed a +5.48 PPR fantasy points above the mean to opposing wide receivers last year. Look for Amari Cooper and Michael Crabtree to pave the way for Carr to have a productive fantasy outing.
RB: Danny Woodhead vs. Cincinnati Bengals
Danny Woodhead is good for a flex start in standard scoring leagues. However, in PPR leagues he is an absolute must start this week. With Joe Flacco returning from a back injury, the Ravens would be smart to execute a game plan full of short check down passes to save Flacco from getting hit. There is no better back for this than Woodhead, who led all RB's with 81 receptions in 2015, his last healthy season. In addition, the Bengals will be without star LB Vontaze Burfict, who would be a prime candidate to cover Woodhead in this game. With those two factors, it shouldn't be surprising if Woodhead leads all RB's in receptions after week one.
RB: Jordan Howard vs. Atlanta Falcons
Facing the defending NFC champions week one isn't as bad as it initially seems for Jordan Howard. The Falcons defense allowed a +3.93 PPR fantasy points above the mean to opposing running backs last year (No. 4). Additionally, Chicago will be looking to run the ball on offense to protect Mike Glennon from the athletic pass rushing duo of Vic Beasley and Takkarist McKinley. If the Bears can keep it close early and give themselves the option to run later in the game, Howard should be able to grind his way into a productive fantasy outing. Whether the game is close or not, Howard will be seeing the vast majority of touches in this offense compared to the other players in an already anemic offense.
WR: Marquise Goodwin vs. Carolina Panthers
Marquise Goodwin is a prime candidate to be the most improved wideout in the league this year given how good Kyle Shanahan is at developing offensive players. Goodwin is ridiculously explosive, as noted by his mind-melting 4.27 40-yard dash time and 134.0 (96th-percentile) Burst Score. Goodwin showed his big play potential by repeatedly torching the Vikings secondary in the preseason, including elite CB Xavier Rhodes. His elite speed makes him very hard to cover down field if he can get a clean release off the line of scrimmage. Outside of James Bradberry, Carolina's secondary is still very young and unproven. Assuming Bradberry will be matched up with Pierre Garcon for most of the game, expect Goodwin to feast if he gets matched up one on one with Daryl Worthy.
WR: Stefon Diggs vs. New Orleans Saints
After a full offseason together, Stefon Diggs and Sam Bradford's chemistry will be operating at full force as they go to take on what is perennially one of the most generous fantasy defense's to opposing offensive players. On top of that, the Saints defense will be without their top CB Delvin Breaux for this week. Diggs is a super efficient player when operating out of the slot, posting a 10.3 slot YPR. Against the Saints, he would most likely find himself against Sterling Moore or Marshon Lattimore, both of whom would present a golden opportunity for Diggs in week one.
---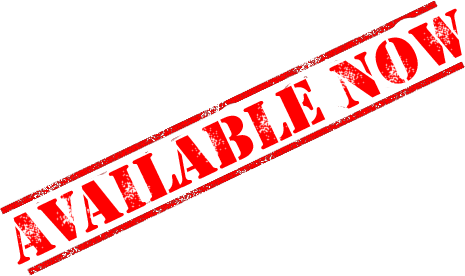 ---
TE: Zach Ertz vs. Washington Redskins
Zach Ertz is another player who finds himself in very fortunate circumstances. With the trade of Jordan Matthews to Buffalo, Ertz benefits from there being one less receiver in a pass heavy offense. The other major benefit is that Ertz will face the Redskins without hybrid S/LB Su'a Cravens who is reportedly contemplating retirement. Cravens would have been a prime candidate to cover Ertz and the Redskins will struggle without him. Washington's defense struggled against TE's last year, allowing +2.93 PPR fantasy points above the mean to opposing tight ends. The loss of Cravens will only exacerbate the issue.
Sits of the week
QB: Matthew Stafford vs. Arizona Cardinals
At times last year, Matthew Stafford looked like an MVP candidate. However, week one is a trap. His top wide out Golden Tate, will be shadowed by Patrick Peterson. In addition, the Lions will be without their starting LT Taylor Decker as he continues to recover from offseason shoulder surgery. This puts them at a huge disadvantage against one of the top pass rushing duo's in the NFL in Chandler Jones and Marcus Golden.  The Cardinals posted a -0.17 Upcoming Strength of Schedule rating for a reason, they are not kind to opposing QBs. Keep Stafford on the bench.
RB: Leonard Fournette vs. Houston Texans
Leonard Fournette is put in a very tough situation to start his NFL career. Fournette's first matchup is on the road against one of the best defenses in the league. Only 10 teams allowed fewer rushing yards per game than Houston last year, and that number should only improve with a healthy J.J. Watt. To make matters worse, Jacksonville has a toothless air attack with Blake Bortles at the helm. The Texans will be able to load the box against Fournette without consequence. Fournette should have a very productive rookie season, but on the road against Houston's front seven presents a challenge to the best backs in the league, let alone a rookie in his first game.
RB: Jeremy Hill & Joe Mixon vs. Baltimore Ravens
The Cincinnati backfield will be very hard to read for the first few weeks of the season. Joe Mixon is undoubtedly the most talented player in their backfield. At Oklahoma, he posted a 24.7-percent (43rd-percentile) College Dominator Rating  despite only posting an 11.7-percent College Target Share. However, it all comes down to how early the Bengals coaching staff will trust the rookie to be their lead back. Against a top-5 rushing defense from a year ago, it'll be difficult for either of these players to develop a rhythm against a stifling front seven. Be ready to keep Bengals RB's on your bench for the first few weeks until their roles become more defined.
WR: T.Y. Hilton vs. Rams
T.Y. Hilton has proved himself to be among the league's best WR's the past few years, especially considering how he's played in the absence of Andrew Luck. However, Scott Tolzien has looked particularly woeful this preseason. Moreover, this Rams defense is now under the tutelage of Wade Phillips, who recently orchestrated some excellent defensive seasons out of the Denver Broncos. If Philips can coach up CB Trumaine Johnson to be half the player that Aqib Talib or Chris Harris was, then it will spell trouble for Hilton in week one.
WR: Randall Cobb vs. Seattle Seahawks
There has been a steady decline for Randall Cobb over the past three years. After making the pro bowl in 2014, he followed up with a disappointing 2015 campaign when thrusted into the No. 1 receiver role. He then slowly saw his role as the No.2 receiver give way to Davante Adams last year. After playing close to 100-percent of his team's offensive snaps in 2015, Cobb saw a sharp decline in playing time, logging less than 84-percent of snaps in 2016.  The Seahawks' defense doesn't offer much to top WR's, and offers even less to a team's No.3 WR. Keep Cobb on the bench until the Packers have a more favorable match up.
TE: Eric Ebron vs Arizona Cardinals
Eric Ebron is a popular candidate to break out into the pro bowl caliber TE that many analysts saw in him coming out of the 2014 draft. However, in week one Ebron is facing a tough match up from an Arizona defense that is extremely stingy to TE's. Ebron will be matched up against hybrid S/LB Deone Bucannon, while also garnering attention from players such as S Tyrann Mathieu and rookie LB Hassan Reddick. Ebron will be running head first into the teeth of one of the NFL's top defenses. It is difficult for any player to have a productive fantasy match up given that situation.