Fantasy football is all about decisions, and as we hurdle into draft season, you'll be forced to make plenty of them. When it comes down to it, there's a chance you'll have to make a decision between some of the players listed below.  Let's take a look at the players we find overrated based on their average draft position, and compare them to their underrated counterpart.
1. Jordan Howard (ADP 18.47) vs. DeMarco Murray (ADP 27.40)
Jordan Howard was the Fantasy MVP in 2016 for some owners, as he usurped Jeremy Langford as the starter in Chicago in Week 4, and took advantage of an offensive line that ranked fifth in the NFL in run-blocking efficiency. Howard ranked 2nd in the league in rushing yards, 7th in Opportunity Share, and posted a 6.4-percent (No. 14) Breakaway Run Rate with 73 (No. 6) Evaded Tackles.
You'd think we'd love Jordan Howard based on these statistics. While Howard could theoretically have a solid season, his ADP is way out of control and you'd have to pass on some elite wide receivers to acquire him. Howard will not help you in the passing game, as he caught only 29 of 50 targets for a 58-percent (No. 66) Catch Rate. Making matters worse, Chicago's offense as a whole is simply less talented than it was last season, with Alshon Jeffery in Philadelphia, Brian Hoyer in San Francisco, Jay Cutler in the broadcast booth, and some combination of Mike Glennon and rookie Mitchell Trubisky taking over at quarterback. Bottom line, there will likely be a better option on the board around pick 18.
DeMarco Murray, however, is being drafted 9 picks later going into 2017, and it's hard to understand why. Murray plays for a much better offense with a mobile quarterback, received 67 targets in the passing game with 53 (No. 6) receptions, and will run behind an offensive line that ranked 8th in the league in run-blocking efficiency in 2016. Murray was better than Jordan Howard in almost every statistical category in 2016 except for overall rushing yards, and his role won't change in 2017.
One explanation of this discrepancy may be the fact DeMarco Murray has been designated by the fantasy community as "injury prone." Murray has missed exactly four games since 2012, and although it seems like he's been around forever, this is only his 7th year in the league. As previously discussed, playing the bell-cow role in a high-octane offense, we know what we are getting with Murray, whereas Jordan Howard could easily become the next Jeremy Hill.
2. DeAndre Hopkins (ADP 32.08) vs. Dez Bryant (ADP 31.56)
DeAndre Hopkins profiles as that trendy bounce-back candidate owners may feel like they are getting value on, but at his current ADP, we still consider Hopkins overrated. Everyone knows Hopkins' story in 2016, Brock Osweiler's inability to play quarterback led to a disappointing year. But DeShaun Watson is going to stroll into Houston and fix everything, right? Not so fast.
DeShaun Watson is probably an upgrade from Brock Osweiler, but this doesn't mean he's the right quarterback to take advantage of DeAndre Hopkins' game. Hopkins made his money in 2015 by making acrobatic catches in tight coverage on passes from gunslingers Brian Hoyer and Ryan Mallett, who would force the ball to Hopkins even if he wasn't open. Osweiler was brought in to be careful with the football and manage the game, although he couldn't even do that. Whether or not DeShaun Watson is willing to put the ball up for DeAndre Hopkins remains to be seen, although Watson's Throw Velocity of 49 MPH (3rd-percentile) doesn't inspire confidence that he'll be able to make the tight throws required in the NFL.
---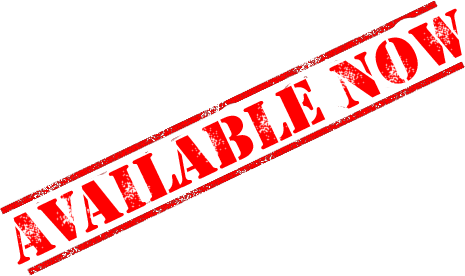 ---
Dez Bryant, on the other hand, is coming off his first healthy offseason in a long time to pair with 2nd year quarterback Dak Prescott, and looks primed for a return to elite status. The fact you can get Bryant in the second round alone is criminal, as he is almost a lock to surpass last year's numbers if he can stay healthy. Bryant ranked 20th amongst wide receivers with 13.9 Fantasy Points Per Game despite the Cowboys breaking in a rookie quarterback, and with that rookie quarterback, the Cowboys ranked LAST in pass attempts, a number certain to increase in 2017. In addition, Bryant posted a 28.3-percent (No. 7) Red Zone Target Share, a +11.0 (No. 27) Production Premium, and a +1.4-percent (No. 50) Target Premium, making him one of the most efficient receivers in football on a per play basis. We also expect his 52.1-percent (No. 87) Catch Rate to improve as he continues to build rapport with Prescott.
With Dak Prescott entering his second year and a possible Ezekiel Elliott suspension, we would almost guarantee the Cowboys attempt more passes in 2017. Dez Bryant plays in a better offense than DeAndre Hopkins, has been more efficient than Hopkins, plays with a better quarterback than Hopkins, need I say more?
3. Derek Carr (ADP 49.49) vs. Kirk Cousins (ADP 62.02)
This is the example of the classic case where fantasy doesn't meet reality. In reality, Derek Carr is probably a better quarterback than Kirk Cousins. He does a better job of taking care of the football, has led his team to more 4th quarter comebacks, and seems to avoid boneheaded plays like this one. However, in fantasy, the odds are stacked against Carr outscoring Cousins in fantasy points this season.
For one, Derek Carr plays behind one of the best offensive lines in football, and with that line, the Raiders called 427 (No. 11) run plays last season. With the addition of Marshawn Lynch and an ever improving defense, Oakland could actually run more than it did in 2016. Also, Carr wasn't exactly efficient in 2016, posting a -3.1 (No. 19) Production Premium and averaging 7.0 (No. 21) Yards Per Attempt. Given the lack of need for the Raiders to change their offensive philosophy, a repeat of last year is very possible. That's not necessarily a bad thing, but given Carr's inflated ADP, it isn't exactly ideal for fantasy purposes.
Kirk Cousins, however, has a chance to post career-best numbers across the board in 2017. Cousins attempted 606 (No. 6) passes in 2016, while leading the league in Deep Ball Attempts with 94 and posting a 45.7-percent (No. 5) Deep Ball Completion Percentage. It's no coincidence Cousins threw for 4,915 (No. 3) yards last year, almost 1,000 more yards than Carr, including the most Air Yards in football with 3,121. Some may point to Cousins' 46.0-percent (#32) Red Zone Completion Percentage, or the fact Cousins has yet to surpass 30 touchdown passes in a season. However, Cousins was working with DeSean Jackson and Pierre Garcon each of the past two seasons, not exactly ideal red zone threats.
This year, Kirk Cousins will be throwing to Terrelle Pryor and Josh Doctson. Pryor is 6-4 and 233 pounds, while Doctson is the owner of a 10.36 (96th-percentile) Catch Radius. The mere presence of those receivers will open up the middle of the field for Jordan Reed and Jamison Crowder, which could catapult Cousins from one of the worst red-zone quarterbacks to one of the best. With neither team showing any signs of changing offensive philosophies, go with the volume and the value in Kirk Cousins.
4. Hunter Henry (ADP 79.54) vs. Eric Ebron (97.89)
This might be the easiest argument we've ever had to make, but given the ADP discrepancy, it seems to be necessary for some reason. Let's start with the Chargers No. 2 tight end, Hunter Henry. Yes, Henry tied for an NFL best 8 touchdown receptions among tight ends last season. Yes, Henry finished with a +31.5 (No. 5) Production Premium and +45.1-percent (No. 1) Target Premium, displaying maximum efficiency. However, there are two serious obstacles to Hunter Henry finishing as the #7 tight end in fantasy, which is where he's currently being drafted.
First of all, Hunter Henry's efficiency came in a small sample size (53 targets) that is almost impossible to repeat, and with the plethora of weapons on the Chargers' offense, it's not like they're relying on Henry in a big way. Second, Antonio Gates is still on the roster. Yes, that Antonio Gates, the future Hall of Fame tight end. If Gates is healthy, he's playing. Period. Can you remember, in all your years of playing fantasy football, a time where a team's No. 2 tight end was valued over the No. 1 tight end from the same team? If so, please point it out to me, because I sure can't. But here we are.
Eric Ebron, however, is one of the best values at tight end this season. Unfairly branded as a disappointment despite being drafted at age 21 and having been expected to make an immediate impact, even though tight ends historically take years to develop to a point where they can contribute. Ebron has shown slow but steady improvement over the course of his career, as his reception total has increased in each of his first three years in the league. In 2016, Ebron was solid on a per game basis, posting 711 (No. 8) receiving yards, and although his touchdown total was limited, it was mainly because of Anquan Boldin's presence as some kind of hybrid wide receiver/tight end who soaked up all the red-zone targets.
Entering 2017, Anquan Boldin remains a free agent, and Eric Ebron is primed to soak up a decent chunk of the 26.7-percent (No. 10) Red Zone Target Share Boldin received in 2016. In fact, Ebron should receive plenty of opportunity all over the field, as Golden Tate, Marvin Jones, and Theo Riddick are the only proven pass catchers currently on the Lion's roster. With Ebron slated to be the third or fourth option in a high volume passing attack, he's an easy choice over Hunter Henry, as the Chargers have at least five better options on their roster to receive passes from Philip Rivers.
5. Dalvin Cook (ADP 47.77) vs. Ty Montgomery (ADP 50.83)
Selected in the second round of the 2017 NFL Draft by the Minnesota Vikings, Dalvin Cook didn't exactly land in an ideal situation, yet is being drafted as the 16th overall running back off the board. While there's a lot to like about Cook, there's plenty that could go wrong with a rookie running back landing on what was a mediocre offense in 2016. Cook didn't test well at the 2017 NFL Combine, posting a 109.9 (9th-percentile) Burst Score, 11.80 (10th-percentile) Agility Score, a 107.1 (33rd-percentile) SPARQ-x Score, and a 7.27 3 cone.
However, the Florida State running back put together an excellent college career, averaging 6.8 (90th-percentile) Yards Per Carry with a 38.8-percent (82nd-percentile) College Dominator and 11.6-percent (81st-percentile) College Target Share. The bottom line is, we still don't know if Dalvin Cook is good or not, but running behind an offensive line that ranked dead last in run-blocking efficiency in 2016 won't help.
Ty Montgomery, however, is being drafted one pick after Dalvin Cook as the 17th overall RB, and when you look at their respective offensive situations, it's hard to understand why. Last season, Montgomery posted a +21.8 (No. 13) Production Premium, a 9.1-percent (No. 2) Breakaway Run Rate, 34.7-percent (No. 3) Juke Rate, and was 10th overall amongst running backs with 1.06 Fantasy Points Per Opportunity.
Some may wonder if leaning on a converted wide receiver as a feature back is a good idea. Well, this converted wide receiver averaged 2.8 (No. 1) Yards After Contact Per Touch in 2016, not bad for a guy who isn't used to running between the tackles. Assuming he won't trip over his own feet running through the wide open lanes created by the threat of Aaron Rodgers in the passing game, the sky is the limit for Ty Montgomery, and he should be drafted higher than Dalvin Cook in all formats.