The Running Back position is by far the most enticing position to try and find the next superstar talent. We see leagues won and lost by the talent of their RB corps. The thought of having a one-two punch in your lineup every week is the pinnacle of a solid fantasy squad. But while we search for this duo, it's easy to make emotional stretch picks in hopes that there's a chance the player you're taking becomes one of those pieces. But with 14 years of fantasy experience I've found that "hope" players tend to be synonymous with busts and letdowns. Let's take a look at a few guys right now that you may be drafting as that "hope" player right now, and instead let's look at a more realistic and safe option that you can pick up in a later round(s).
That 1st Round Bust
Avoid: Jay Ajayi, Miami Dolphins
Jay Ajayi provided a great return for owners last year who took a flier on him in later rounds. He has since jumped into the 1st round of startup dynasty drafts and it's wise to question if his ADP pill is worth swallowing. His 1.7 yards after contact per touch (no. 6) and 484 total tards after contact (no. 3) is certainly something to get excited about. However, he showed clear signs of being a one-dimensional, volume reliant back (as images of Rams one hit wonder Zac Stacy flash in front of me). His -6.3 Production Premium ranked no. 47 at the RB position last year showing a severe lack of efficiency. Also ranked no. 51 was his 0.73 Fantasy Points per Opportunity and he only had 151 total receiving yards as a workhorse back.
We're in a transformation stage in the NFL as the top backs in the league now offer substantial pass-catching upside. This allows teams to be far less predictable and more of a headache for opposing defensive coordinators. Having only four games with over 100 total yards last season with a heavy workload (260 carries) it's concerning to think of how Ajayi can be classified as one of the elite new age backs. Especially when you factor in that he offers little to no draft capital for Miami as a 5th round pick. He has a chance to be a good back in this league, but he simply isn't worth the risk of a 1st round pick.
Alternative: Amari Cooper, Oakland Raiders
Rather than settling for a low-floor running back in the first round, draft a young phenom like Amari Cooper. Owner of the most flawless profile, Cooper holds a 47.2-percent (92nd percentile) College Dominator Rating, 122.0 (90th percentile) SPARQ-x Score, and an 18.2 (99th percentile) Breakout Age. Being slightly held back statistically by Michael Crabtree, he has still surpassed 1,000 yards in both of his first NFL seasons and was also a top 5 WR last year in yards after the catch (466). Having just turned 23, even if Ajayi hits his true potential I don't see him surpassing the value Cooper should hold for the next decade.
The Value Trap
Avoid: Lamar Miller, Houston Texans
Even before the Texans drafted D'onta Foreman in the 3rd round it was easy to question Miller's ability to be a bell cow back. Drafted by the Dolphins in the 4th round out of Miami (ironically), Miller had a fairly productive collegiate career. His 27.8-percent (54th percentile) College Dominator Rating and 6.8-percent college target share (37th percentile) didn't turn a lot of heads, but a fantastic 126.2 (86th percentile) SPARQ-x Score certainly did. Evident by his best comparable of Latavius Murray though this elite level athleticism never fully transitioned into sustained success on the football field.
With elite athleticism it's fair to assume his ability to make defenders miss would be high as we see with other top tier athletes. But in 2015 in Miami (considered by many to be his breakout year) Lamar Miller only had a 24.9-percent Juke Rate (no. 45), and then posted an even worse 14-percent (no. 73) Juke Rate in 2016. In fact, his single best-ranked metric in the last two seasons was his 2016 Breakaway Runs (10) where he ranked no. 12. Which is still not that impressive when you factor in that his Breakaway Run Rate (how often did he have a breakaway run in comparison to his total runs) was only 3.7-percent (no. 36). He has simply never been an efficient runner and the Texans are now realizing this. At 6-0, 233-pounds, a 113.6 (94th percentile) Speed Score, and a 2,000 yard college season under his belt, it is fair to assume Foreman will begin to take carries away from Miller. Miller is not an RB1.
Alternative: Derrick Henry, Tennessee Titans
Derrick Henry has a chance to be a very special player in this league. At 6-3, 247-pounds. with an off the charts 116.3 (97th percentile) Speed Score and 127.9 (88th percentile) Burst Score he also dominated the competition at Alabama with a 43.5-percent (91st percentile) College Dominator Rating. He's exactly what we all wanted former 3rd overall pick Trent Richardson to be. To put into perspective just how athletic and talented Henry is, our database system doesn't even have an accurate player comparison to Henry. We found that his massive size coupled with elite athleticism more closely resembles the athletic build of the league's elite linebackers rather than running backs. I wouldn't mind that guy running the ball for my team.
Many professional analysts in the talent/scouting community would still say today that it would have been better for Dallas to pass on Ezekiel Elliott in last year's draft and instead draft Jalen Ramsey with their 1st round pick and Derrick Henry with their 2nd. Not to take away from anything that Elliot did last year. There simply isn't that much of a talent gap between the two to justify missing out on an opportunity to draft a potential franchise CB in Ramsey. DeMarco Murray is only signed through the upcoming 2017 season and in 2018 this should be Henry's backfield at a young 24 year old. The Titans have a run-heavy offense behind a top-5 offensive line with one of the most efficient passers in the NFL. Henry is the perfect case for a future high-end RB1 in all formats and needs to be on your team when the backfield is handed to him.
Least Mode
Avoid: Marshawn Lynch, Oakland Raiders
I wanted to begin this "problem" section with a fact. Marshawn Lynch is 31.2 years old. Lynch also has 2,144 total career carries (including 4 consecutive seasons between 2011 and 2014 where he carried the ball no less than 280 times). This also doesn't factor in catches and his famously brutal running style. I feel that should be all I have to say for this section but let's dive in a little more just for fun.
A model for consistency and durability for a large part of his career, Lynch finally hit his RB wall at age 30 in 2015, as time finally caught up to Marshawn Lynch. He underwent surgery to repair a sports hernia that ended his campaign in week 10. But even before he was hurt he posted an atrocious -26.4 (no. 76) Production Premium and showed to have little wiggle left as his evasion rates took a dive and his yards per touch went down to 4.0 (3.8 YPC), which ranked no. 75 in the NFL. During this time he also had the no. 2 ranked offensive line. With how his career workload worked out it was perfectly understandable to see why even two years ago he wasn't the same RB he once was. He's human. But for us to assume he can take an entire season off (a season and a half if you count his missed games in 2015) and miraculously come back and play at the elite level he once played at almost three years ago in 2014 is naïve. I get it. He's Beast Mode. We all love him for that and have memories of his great moments. But your team is better off drafting someone else.
Alternative: Bilal Powell, New York Jets
If you were considering Marshawn Lynch and age isn't a concern for you as you look for a one-to-two year window player, then let's go with a guy who actually played in the 2016 season, and did so at a very high level of fantasy production. Bilal Powell had only 131 carries last season but managed 722 yards (5.5 YPC) while also catching 58 passes for 388 yards. That's an impressive 1,110 total yards on a limited capacity, and that limited capacity may grow dramatically in 2017. When he received an opportunity to be more of an impact player at the end of last season he scored an absurd 94.2 PPR points in the final four games including an 11 catch performance against Miami in week 15. His fantasy output during the games he was the main threat were literally game winning weeks if he was your RB2 or Flex.
And now, the Jets are tanking this year. Meaning there's a much higher chance they'll see what they have in Bilal Powell. You could argue that they will be trailing most games (which I will not argue against) which could limit his production. With that said, he did just fine last year in the same disaster of an offense so why would that change this year? Expect a lot of dump offs and an increased role for the talented Powell. He could be one of the few bright spots for that team and can be just as bright of a spot for your fantasy team.
Rookie Fever
Avoid: Dalvin Cook, Minnesota Vikings
I'm actually more of a fan of Dalvin Cook than most but it still needs to be said that he shouldn't be the 16th running back off the board. A decorated college player at Florida State with a 38.8-percent College Dominator (82nd percentile) and 6.8 (90th percentile) college yards per carry, we know what he did at FSU was impressive. But then Cook decided to participate at the NFL combine. What we discovered is that in addition to his character concerns there were some athletic red flags that were hard to ignore. His 109.9 (9th percentile) Burst Score and 11.80 (10th percentile) Agility Score were alarming at best. It put him in a level of NFL RB athleticism that would make him an outlier if he were to succeed at the pro level. As result, we saw him slip into the 2nd round of the NFL draft as front offices shared similar concerns. But the fact that you'd be drafting a potential outlier isn't the only concern – he also plays for the Minnesota Vikings.
The Minnesota Vikings run game has been terrible for a few years now. Even when Adrian Peterson was at the top of his game the Vikings made it hard for him to succeed at the level he could. Despite posting elite numbers Peterson, has always been held back by his efficiency due to a poor supporting cast around him. As time has gone on it has only gotten worse in Minnesota too. Last year the Vikings posted a league worst 1,205 rush yards and 3.2 Yards/Attempt despite having Peterson for a limited time and the most athletic freak in the league in Jerick McKinnon (McKinnon's 155.7 SPARQ-x Score is the 100th percentile of the metric). No Minnesota RB last year could even post a Production Premium score better than -12.1 which still only ranked that player (Matt Asiata) as the no. 59 running back. The Vikings are #BadAtFootball, particularly when running the ball. Even though Latavius Murray is hobbled he will still garner some carries based on the contract Minnesota gave him and the enticing McKinnon is still in town as well. Don't bet on Cook turning this running game around when one of the best running backs (if not the best) of the 21st century struggled to do so consistently. Dalvin Cook offers upside, but not as the 16th RB off the board in your dynasty draft.
---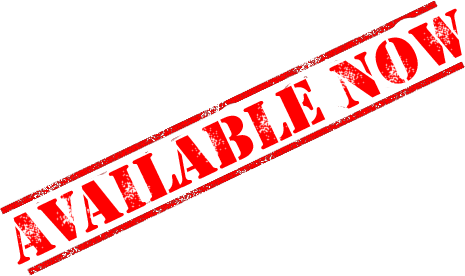 ---
Alternative: Tevin Coleman, Atlanta Falcons
If Dalvin Cook turned into a Tevin Coleman-caliber player I would say his career would be a success. So it's hard for me to take Cook when I can draft that ceiling player a round later. When I say Cook's ceiling is Coleman I also mean that as a very high compliment. Coleman's athletic profile and metrics are impeccable. Almost flawless. He has good draft capital as Atlanta drafted him in the early 3rd round a few years back due to his collegiate career being flooded with success. He had an unworldly 7.5 (96th percentile) college yards per carry at Indiana and an equally as impressive 43.2 (91st percentile) College Dominator Rating. With an 11.1-percent (78th percentile) college target share, 4.44 40-yard dash (90th percentile), and 106.0 (81st percentile) Speed Score he is the crown jewel of what you want your workhorse back to look like out of college.
On top of his impressive collegiate career, Tevin Coleman has also proven to us that he's a great football player at the NFL level. Last year in a limited role he posted 520 rushing yards, 421 receiving yards (941 total yards), and 11 TDs. Those stats led to his +50.9  Production Premium score which was the highest of any running back last year. Meaning of all the RBs in 2016, he was the most efficient running back when given the ball. Though his 11 TDs are clearly a candidate for regression, his production on limited snaps shows us that he offers high-end upside if/when he becomes a starter. Having just turned 24 three months ago, Coleman is one of the best young running backs to have on your team right now.
Conclusion
Unlike other positions on your fantasy squad, the career trajectory for the RB position is very dependent on contemporary results. Wide Receivers, Quarterbacks, and Tight Ends have slump years. It happens. But Running Back slumps and even injuries can sometimes lead to new guys emerging and jobs being taken (think Jeremy Langford). Only one RB is on the field at once and teams are quick to pull the trigger on the hot hand. It is a revolving door which makes it very important to do your due diligence on who to draft for your dynasty team. So make sure you go into your draft with facts to back up your decisions. Whether by athleticism, on-field performance and efficiency metrics, or a combination of all of these, you want to maximize your chances of finding the guys that can stay in their backfield for years to come. Someone who holds a unique skill set that the coaching staff cannot easily find in free agency or the draft process. Avoid the unproven and media hyped players and go with ones that have already proven they can perform their job (or parts of it) in a unique and elite way. Those players will continue to reward you for years to come.