We have reached the point in the NFL season where the playoffs loom closely on the horizon. Likewise in the fantasy world, the playoffs have begun and the championships are not far off. Unfortunately, injuries and tanking teams can suddenly doom a player's fantasy upside. However, particular players will continue to thrive despite unfavorable surroundings and circumstances based on advanced stats, metrics, and analytics player profiles.
Evan Engram, TE, Giants
The firing of Head Coach Ben McAdoo and General Manager Jerry Reese marked the culmination of a historically bad season for the New York Giants. With no hope of making the playoffs and uninspired performances marring their players' fantasy production, many fantasy owners will steer clear of playing anyone on the Giants. There is a great fantasy option hiding in the miserable Giants offensive lineup: Evan Engram.
The rookie out of the University of Mississippi has shown tremendous potential and has showcased significant fantasy production. Evan Engram is the complete package for a dominant fantasy tight end. His workout metrics are exceptional with a 4.42 40-yard dash time (100th-percentile), a 120.4 Speed Score (96th-percentile), a 125.5 Burst Score, 11.15 Agility score (90th-percentile), and 10.29 (91st-percentile) Catch Radius. Such impressive workout metrics across the board are nearly unparalleled amongst tight ends.
Furthermore, Evan Engram has recorded head turning efficiency in his first year in the league. Engram is in the midst of a staggeringly productive rookie campaign, evidenced by a 15.2-percent Hog Rate (No. 2) and 29.7-percent Dominator Rating (No.2). Moreover, Engram's 8.4 yards per target (N0. 4) is an indication of his efficient big play ability. New York Giants' tanking season should not dissuade fantasy football enthusiasts from starting the best rookie tight end in years.
Alshon Jeffery, WR, Eagles
Eagles fans are traumatized after witnessing their season go up in flames with Carson Wentz's season ending injury against the Rams. To the naked eye, the Eagles' wide receiving unit will be marred in fantasy irrelevance with Nick Foles at the helm. While this may be the case for a few members of the Eagles' offense, Alshon Jeffery will continue to produce at a high level.
Jeffery has had a solid fantasy season in Philadelphia with eight receiving touchdowns (No. 4) and is averaging a Target Distance of 14.7 yards per target (No. 4). Jeffery's ability to strike downfield will allow him to sustain his performance over the coming weeks despite the absence of Wentz. When a back-up QB is thrust into a starting role, the target distribution often narrows. Deshaun Watson received high praise for his ability to go through read progressions quickly. Watson sometimes targeted Will Fuller deep on plays originally designed to leverage intermediate routes. With Tom Savage at the helm, DeAndre Hopkins target share surged, which offset sharply diminished offensive efficiency. Likewise, Davante Adams has scored more than fantasy points tethered to Brett Hundley than with Aaron Rodgers this season. Following this logic, primary receiver Jeffery should thrive with Foles under center.
---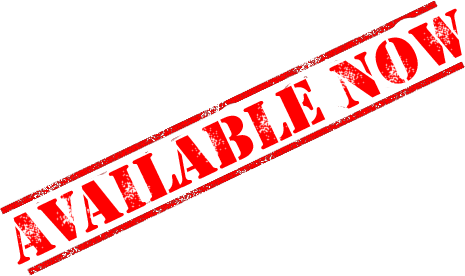 ---
When Foles was the starter in 2013 with a high powered offense featuring players like Lesean McCoy, Desean Jackson, and Jeremy Maclin, he had 27 touchdowns and just two interceptions. This season, Foles has a just as good or perhaps better offense around him with a +6.98 Supporting Cast Efficiency (No. 7). Look for the Eagles offense to experience a minute regression with Foles at quarterback.
Joe Mixon, RB, Bengals
After consecutive heartbreaking losses to Pittsburgh and Chicago, the Bengals' season appears to be headed for yet another disappointing conclusion. With a daunting matchup against the powerhouse Minnesota Vikings coming up this weekend, many would suggest leaving Joe Mixon on the bench.
While Minnesota's defense is elite, their strength is in their dominant secondary, not run defense. Last week, the Vikings gave up more than 200 yards on the ground, including three touchdowns from Jonathan Stewart. Yes, you read that correctly. Mixon possesses the workout metrics necessary to take advantage of this matchup as he boasts a 111.2 Speed Score (91st-percentile) and a solid 120.4 SPARQ-x Score (73rd-percentile).
With only a 3rd down satellite back to compete with in Giovani Bernard, look for Joe Mixon to capitalize on this opportunity. Mixon has showcased an ability to be an effective asset out of the backfield with a 90-percent Catch Rate (No. 1) and 1.57 Yards Created Per Carry (No. 11). If Minnesota cannot coral Mixon behind the line of scrimmage, he will feast on their suspect run defense.