The fantasy football season is a quarter of the way complete, situations have shuffled, and depth charts have turned upside-down. Early round picks have both given owners great success and made them look like novices. Injuries have once again taken their toll on the running back position. Now, equipped with a significant sample of data, we can identify some potential trade targets based on advanced stats, and analytics player profiles to bolster fantasy football rosters as we begin to navigate through the bye week gauntlet.
Dez Bryant, WR, Cowboys
When viewing Dez Bryant's statistics, it becomes clear that he has not met early season expectations for someone you drafted in the first/second round. Owners expecting the Dez of yesteryear are justifiably frustrated with Bryant's 16 receptions for 212 yards through the first month of the season. Early season matchups against Janoris Jenkins, Aqib Talib, and Patrick Peterson haven't helped his production. The saving grace through the first four weeks for Bryant is that he has scored two touchdowns. In fact, Bryant has been a force for the Cowboys in the red zone. His 41.2-percent (No. 5) red zone target share and his seven end zone targets give him a 70-percent (No. 2) share of the Cowboys passes in the paint.
We know what we are getting with Dez Bryant. At 6-2, 220-pounds with a 131.1 (90th percentile) Burst Score and a 10.09 (66th percentile) Catch Radius, Bryant is one of the most physically dominant receivers in the NFL. As one of the most prolific touchdown scorers in the league, Bryant will do what he does best; score.
While his -27.7 (No. 108) Production Premium is a red flag, digging deeper through the advanced productivity metrics paints a more optimistic picture for Dez Bryant. Bryant has seen the fourth-most targets in the NFL through four weeks, and just 25 of his 40 targets have been catchable.
With a significantly more difficult schedule than last season and a 26th-ranked defense fueling negative game scripts, the Cowboys have seen a shift in offensive play-calling. Quarterback Dak Prescott is attempting seven more passes per game than he did last season. On pace for 160 targets, and with the most difficult part of his schedule in the rear-view mirror, Dez Bryant is due for high fantasy production at home against the Packers this week.
Duke Johnson, RB, Browns
Enthusiasm for the Browns was at an all-time high due to their analytical approach to rebuilding. The Browns' analytics-based rebuild has not gone unnoticed in the fantasy community. Despite their innovative approach, through four games they look like the same old Browns. Starting running back Isaiah Crowell's 2016 success, coupled with a beefed up offensive line, skyrocketed his ADP and he has not delivered. Exciting sophomore wide receiver Corey Coleman is on injured reserve, and Kenny Britt is trying to one-up Dwayne Bowe as to who can steal more free agent money from Cleveland. The lone bright spot for the Browns has been RB Duke Johnson.
---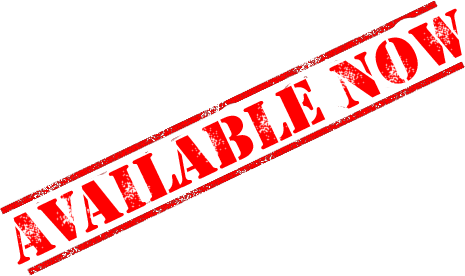 ---
Duke Johnson is the Browns' best running back and receiver. Through the first four games, Johnson leads the team in targets (28), receptions (20), and yards (207). As a runner his 5.7 (No. 11) yards per carry is almost double that of Isaiah Crowell's 2.9 (No. 79). Johnson has seen twice the amount of red zone touches (4) than Crowell (2), and was the preferred option at the goal line over Crowell. Johnson converted a 1-yard touchdown during the week 4 contest against Cincinnati. Arguably no player in the NFL is doing more with limited touches than Duke Johnson, evidenced by his +69.7 (No. 15) Production Premium on just a 38.8-percent (No. 38) Opportunity Share.
Fueled by a -10.58 (No. 32) Game Script, the Browns have dialed up the third-most pass attempts per game (44) through four weeks. Given the state of their receiver corps, and Isaiah Crowell struggling, the Browns need to make some changes on offense. The first one should be installing Duke Johnson as the team's every down, workhorse running back. His value will be even higher in PPR leagues as he has proven his ability to catch passes out of the backfield. 
Willie Snead, WR, Saints
Willie Snead has yet to play a game this season after serving a three-game suspension followed by a missed game in week 4 due to a hamstring injury. The soft-tissue injury is slightly concerning for his fantasy owners who haven't been able to use him for almost half of the fantasy football season. The Saints are on bye this week, giving him a chance to heal up for a week 6 home matchup with the Lions.
Willie Snead isn't winning with his athleticism, evidenced by an 89.5 (8th percentile) SPARQ-x Score. Where he wins is with his efficiency, posting a +12.7 (No. 23) Production Premium in 2015 and +8.6 (No. 35) in 2016. In each of  Snead's first two seasons he has seen more than 100 targets, has gained more than 70 receptions and has a 69-percent catch rate. Furthermore, his productivity is close to guaranteed with future Hall of Fame inductee Drew Brees throwing to him. 
Regardless of the reports on what his role will be in the offense upon his return, make no mistake, Willie Snead will slide right back into his high-volume role in the high-powered Saints offense. Ignoring the anomaly that was the London game versus the Dolphins, the Saints have not been able to fix their annually porous defense, making every game a potential shootout. In fact, the Saints have a favorable schedule, with seven home games remaining in which they have historically seen an increase in scoring and passing production. Playing in a dome consistently breeds prolific passing offenses. 
A fantastic buy-low candidate, invest in him and you will reap the fantasy rewards. This is the week to pry Willie Snead away from a potentially frustrated fantasy owner.