The Weighted Opportunities DFS Value Index identifies undervalued running backs in daily fantasy. Each week, we will compare Weighted Opportunities Per Game and Opportunity Shares against FanDuel salaries at the running back position. Slight adjustments will be made to the final ranking to account for projected personnel changes, matchups, Game Script, and other information the value metric cannot capture on its own. The focus will be on players under $6,500 salary on FanDuel. The best lineups can and should be based around the true workhorse RBs, but these value plays can be useful to differentiate GPP lineups or find sneaky values in cash.
Week 11 saw solid performance across the board for the Weighted Opportunities Value Index top plays. Melvin Gordon and Antonio Gibson were values on the high end, while none of the other players were a bust. After his explosive performance on Thanksgiving, Gibson has likely played himself out of the $6,500 salary limit. He will be missed. This week, we had two players omitted from the top 10 list due to uncertain circumstances. Joshua Kelley is again left off with the Chargers seeming content to keep him in a small role. Alfred Morris was also left off because he's not getting enough touches to be usable in any format despite the rock bottom salary.
No. 10) Darrell Henderson – FD $5,900 vs. SFO
Value Rating: 22.48
Weighted Opportunities Per Game: 9.6 (No. 40 among qualified RBs)
Opportunity Share: 44.5-percent (No. 34)
Game Script: +0.56 (No. 12)
Darrell Henderson looked like he might finally take over the lead role in the Rams backfield midway through the season, but his role has diminished in recent weeks. It is hard to rely on any player in a three way time split, but that is especially true if you are not confidently investing in the leader of the committee.
Henderson is too expensive to play in cash with an uncertain touch floor at $5,900, even in a plus matchup against San Francisco, but he has the upside to be viable in tournaments.
No. 9) Chase Edmonds – FD $5,800 @ NEP
Value Rating: 22.71
Weighted Opportunities Per Game: 10.4 (No. 36)
Opportunity Share: 39.3-percent (No. 43)
Game Script: -0.55 (No. 15)
The Cardinals backfield is now officially an evenly split timeshare between Chase Edmonds and Kenyan Drake. Both players have seen Snap Shares above 50-percent in each of the last two weeks. Edmonds, however, has the more valuable role, running more routes and thus drawing more targets. He has also been one of the most efficient backs in the NFL, with his 6.1 yards per touch ranking No. 3 among qualified running backs.
It is not an ideal spot against a Patriots team at home that will likely look to slow down the game speed. Still, Edmonds has enough upside to be usable in tournaments while also seeing enough targets to be cash viable.
No. 8) Phillip Lindsay – FD $5,300 vs. NOS
Value Rating: 26.54
Weighted Opportunities Per Game: 8.1 (No. 53)
Opportunity Share: 42.6-percent (No. 38)
Game Script: -5.48 (No. 29)
On the plus side, last week saw Phillip Lindsay record his most touches in a game with Melvin Gordon active. But it was only a one game sample, and one of the rare opportunities where the Broncos will be playing with positive Game Script. Lindsay has rarely been used in the passing game, and accordingly has limited upside when his team trails.
This week against the Saints, the Broncos will likely be trailing. Lindsay has limited upside against a stout defense and an invisible floor due to those Game Script concerns. He should be avoided in all formats despite the good Value Rating.
No. 7) Latavius Murray – FD $5,000 @ DEN
Value Rating: 30.53
Weighted Opportunities Per Game: 8.6 (No. 50)
Opportunity Share: 35.5-percent (No. 51)
Game Script: +3.00 (No. 5)
Another week, another top 10 Value Rating for Latavius Murray. Continue to play him for touchdown upside in tournaments, but it is hard to see any other path to relevance for Murray. He has not eclipsed 100 yards all season and rarely runs a double digit number of routes. The matchup against Denver is intriguing with a possibility for positive Game Script, but there are better options on the slate in all formats.
No. 6) Leonard Fournette – FD $5,600 vs. KCC
Value Rating: 31.83
Weighted Opportunities Per Game: 11.6 (No. 31)
Opportunity Share: 43.9-percent (No. 36)
Game Script: +0.88 (No. 10)
Do not trust anyone who says they have the Tampa Bay backfield figured out. It is impossible to tell on a play-to-play basis, much less a game-to-game basis, what will happen next with usage patterns. But we still have to do our best to try. Leonard Fournette is being used more in the passing games than Ronald Jones, which provides more stability.
The Game Script against the Chiefs should also favor Fournette. At only $5,600 on FanDuel, he looks interesting in both cash games and GPPs. Just don't be surprised if he kills your lineup, so only sprinkle him in as a lineup differentiator.
No. 5) Ronald Jones – FD $6,500 vs. KCC
Value Rating: 32.24
Weighted Opportunities Per Game: 13.8 (No. 16)
Opportunity Share: 58.4-percent (No. 22)
Game Script: +0.88 (No. 10)
And now we get to the other side of the Buccaneers running back fiasco. Ronald Jones looked like he finally took the reins in Week 10 against the Panthers with a long breakout run and close to 200 total yards. Then Week 12 happened. Jones played less than 40-percent of the snaps last week and only received 10 total touches. It is impossible to trust him in any format while he is still priced up to $6,500. There are better options at that price.
No. 4) Kalen Ballage – FD $5,500 @ BUF
Value Rating: 35.83
Weighted Opportunities Per Game: 12.5 (No. 24)
Opportunity Share: 43.0-percent (No. 37)
Game Script: +0.11 (No. 13)
The Chargers may have an even worse Running Back situation to decipher than Tampa Bay. They also have an uncertain touch distribution, but have the added issue of more backs competing for touches. Kalen Ballage has recently taken over their vaunted satellite back-plus role with more than five receptions in each of the last two weeks. He also received eight red zone opportunities, giving him immense touchdown potential if his role continues.
Is it time to hold your nose and jump in with Kalen Ballage? Matt and Kyle run down their favorite plays for GPP's in week 12 on the#BigTilthttps://t.co/8h6HQNWfol pic.twitter.com/I5pbqM7IVc

— RotoUnderworld (@rotounderworld) November 26, 2020
The complication is Austin Ekeler's status. If he returns this week, all Chargers running backs can be safely avoided. But if Ekeler ends up missing the game, Ballage should be used confidently in cash game formats with his solid passing game floor.
No. 3) Kenyan Drake – FD $6,200 @ NEP
Value Rating: 38.35
Weighted Opportunities Per Game: 12.5 (No. 24)
Opportunity Share: 67.5-percent (No. 12)
Game Script: -0.55 (No. 15)
Kenyan Drake is officially a grinder. He has amassed 146 (No. 9) carries while only drawing 16 (No. 51) targets. This kind of archetype can be effective when paired with a mobile quarterback and an explosive offense. Drake has both. As such, he has the upside every week to put up a big performance on the ground in the right matchup.
This week, the Patriots will be desperate to slow down the game, so it is hard to trust that the volume will be there. Drake should be avoided due to the matchup in tournaments and should be a weekly fade in cash due to his low target share.
No. 2) Frank Gore – FD $5,200 vs. MIA
Value Rating: 40.81
Weighted Opportunities Per Game: 9.4 (No. 44)
Opportunity Share: 52.1-percent (No. 26)
Game Script: -9.53 (No. 32)
Against all odds, Frank Gore provided value last week with over 70 yards and a touchdown. The Jets are committed to playing out the year under Adam Gase, who is committed to keeping Gore as his lead back. It is hard to find other players who will get more than ten touches at $5,200 or less. Gore remains a weekly hold-your-nose cash play if you need a low salary player.
No. 1) Devin Singletary – FD $5,500 vs. LAC
Value Rating: 48.31
Weighted Opportunities Per Game: 11.9 (No. 29)
Opportunity Share: 60.9-percent (No. 19)
Game Script: +2.62 (No. 7)
What do fantasy players do with Devin Singletary at this point? He keeps getting playing time and keeps performing terribly and losing touches. The good news is that the Bills offense continues to look competent, providing the touchdown upside necessary for fantasy relevancy. The bad news is that Singletary has lost some of his role in passing game. He has averaged close to 13 routes a week over the last three after averaging over 20 routes across the first seven games. He is also barely being used in the red zone, with only three touches there over the last three weeks.
---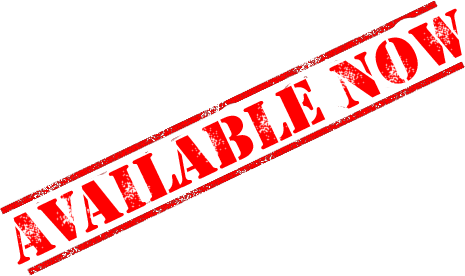 ---
A home matchup against the Chargers could provide a bounce-back performance, and Singletary has plummeted down to $5,500. There is still enough upside and snaps to justify playing him in GPPs and cash games at that price despite the negative trends.