With the ever-changing NFL landscape, new trends develop each week. Using advanced stats, metrics and analytics to identify these trends can lead fantasy grinders toward the next breakout player. Week 16 presented a few player breakouts likely to influence gameplay going forward. With that said, a few teams project to rest their starters in Week 17. For teams already in the playoffs, look for these trends to fully play out in the post-season.
Devin Singletary – Buffalo Bills
Basically locked into a Wildcard position, the Buffalo Bills' starters may not play a full compliment of snaps in Week 17. However, in a highly competitive Week 16 match against the Patriots, they played Devin Singletary on 98-percent of their offensive snaps. Conversely, Frank Gore played only two total snaps through the entire game. Singletary also touched the ball 16 times, while Gore failed to record a single touch. Already playing as Buffalo's primary receiving back, Singletary appears to have asserted himself as Buffalo's bell-cow back moving forward.
---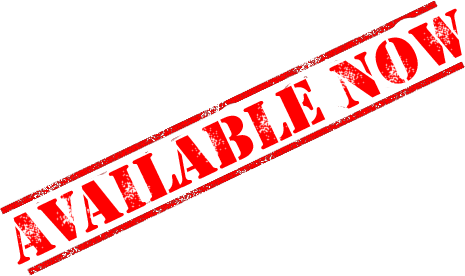 ---
As for efficiency metrics, Singletary ranks second in the NFL with a 33.3-percent Juke Rate. On the year, he also has a 4.9 (No. 5 among qualified running backs) True Yards per Carry and a 7.3-percent (No. 4) Breakaway Run Rate. Performing above average in most efficiency metrics, he has earned an elevated share of this backfield moving forward. Involved in all phases of the game, the Bills look likely to ride Singletary as their lead back into the playoffs.
Amari Cooper – Dallas Cowboys
In a must-win game against the Eagles in Week 16, the Cowboys reported subbed Amari Cooper off the field for Tavon Austin with the game on the line. While reports dispute the reason for Cooper's benching, he played fewer snaps than Randall Cobb and Michael Gallup in the Cowboys' Week 16 game. While Cooper still led the Cowboys with 12 targets, he managed only four catches for 24 receiving yards. With increasing inefficiency, he stands on shaky ground as Dallas' top wide receiver.
Looking beyond the box score stats, Cooper remains one of the better wide receivers in the NFL. His +24.6 Production Premium and 113.1 QB Rating when Targeted rank No. 8 and No. 15 respectively this season. For the sake of comparison, Gallup's 88.2 (No. 62) QB Rating when Targeted and Cobb's 93.3 (No. 52) mark rank well behind Cooper this season. Clearly deserving of playing time, Dallas' coaching staff may have contributed to their own demise by taking Cooper off the field in Week 16.
Damien Williams – Kansas City Chiefs
With LeSean McCoy late-scratched, Damien Williams stepped up to play 54.8-percent of Kansas City's snaps in Week 17. Needing a win and a New England loss to change their position, it remains to be seen whether Kansas City will sit any players this week. However, with Spencer Ware also landing on injured reserve, the Chiefs appear comfortable with Williams leading this backfield moving forward. On his elevated snap share, Williams easily led this backfield with 19 touches. For the sake of comparison, Ware and Darwin Thompson recorded eight and fives touches, respectively.
From an advanced metric perspective, Williams' profile looks very average. His 3.4 True Yards per Carry ranks No. 57, while his 20.0-percent Juke Rate comes in at No. 38. While only a slight improvement, McCoy outperforms Williams in both of these metrics, with 4.3 (No. 23) True Yards per Carry and a 21.7-percent (No. 28) Juke Rate. While still a small sample size, the Chiefs may continue to use a committee approach throughout the playoffs, but Williams looks like the favorite to lead the backfield.