The NFL regular season has come and gone leaving a wake of fantasy football champions and losers. For those of you in a dynasty league, the offseason grants an opportunity to reevaluate and bolster your roster for next season. In doing so, one must take into account many components, such as age, skill level, durability, supporting cast and more. Here are four players you should consider as pillars of your team for years to come based on advanced stats, metrics, and analytics player profiles.
Carson Wentz, QB, Philadelphia Eagles
The Philadelphia Eagles appear to be all set at the quarterback position for the foreseeable future. If you've got Carson Wentz on your dynasty league team, you have a consistent elite option moving forward. At just 25 years of age, Wentz was having an MVP-caliber 2017 season before falling victim to injury is an indication of future quarterback prosperity. The routine electric plays he makes are backed up by a slew of impressive statistics.
Carson Wentz boasts a 11.01 Agility Score (92nd-percentile) that gives him the quickness in the pocket to extend plays. We have seen the value of ability to extend plays from quarterbacks such as Russell Wilson and Aaron Rodgers. Wentz' overall athleticism is shown by his solid 100.6 SPARQ-x score (80th-percentile). Moreover, his 40 Wonderlic Score (93rd-percentile) highlights his ability to read defenses and win the mental battle that is so essential for NFL quarterbacks.
His intangibles more than paid off in the 2017 campaign. In 14 games, Carson Wentz' numbers were off the charts almost across the board. He had 33 passing touchdowns (No. 2), logged 23 Money Throws (No. 4), and had 2087 air yards. Wentz also logged fantastic efficiency in 2017, evidenced by his .53 Fantasy Points Per Dropback (No. 2), a +27.9 Production premium (No. 2), a 110.5 True Passer Rating (No. 2) and a Total QBR of 75.8 (No. 3).
If you are a Carson Wentz owner in a dynasty league, here is the really exciting part. Wentz put up all these numbers with a middling 88.7 Protection Rate (No. 18) and a mediocre +2.27 Supporting Cast Efficiency (No. 15). If the Eagles can build the offense around Wentz and provide a better offensive line, look out because it's going to be fireworks.
Derrick Henry, RB, Tennessee Titans
The once powerful, buccaneering Demarco Murray appears to be breaking down as many older running backs do. Fortunately for the Derrick Henry fantasy owners, one man's downfall is another man's opportunity. To this point in his career, Henry simply has not had adequate carries to reach his potential. To the naked eye, one might think that Henry just is not what he was touted to be coming out of college. However, there is sufficient evidence to suggest otherwise.
Derrick Henry yielded 1.81 Yards Created per Carry (No. 9) in 2017. Henry has shown significant promise in a situation that does not breed success for running backs. He was running behind an offensive line that posted a 63.9 Run Blocking Efficiency (No. 20). He also has fallen victim to a Game Script of -1.36 (No. 18), resulting in the Titans' frequently abandoning the running game. Also, Henry has only had a 41-percent Snap Share (No. 46) to work with. Once DeMarco Murray is out of the picture, Henry will take over and will not relinquish his position as the bell cow.
Derrick Henry has the metrics to be successful in the NFL. Henry boasts a 116.3 Speed Score (97th-percentile), a 127.9 Burst Score (88th-percentile), and a 122.4 SPARQ-x score (78th-percentile). Furthermore, Henry is used to handling a heavy workload as shown by his 43.5-percent College Dominator Rating. At just 23 years old, look for Henry to emerge as one of the NFL's elite running backs next season, and to continue to grow as his career goes on.
Stefon Diggs, WR, Minnesota Vikings
The 2017 campaign has been one of the best seasons in the Minnesota Vikings' history. Their deadly defense has been complemented by a potent air attack spearheaded by Stefon Diggs, Kyle Rudolph and Adam Thielen. These weapons have made Case Keenum look like an elite quarterback. Undoubtedly the most promising of these weapons is Diggs.
---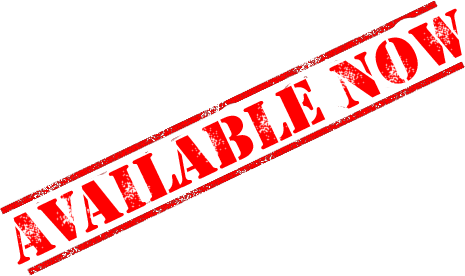 ---
At just 24 years of age, Stefon Diggs will keep improving as he ages. Diggs had a breakout season and firmly cemented himself as one of the league's premier up-and-coming receivers. He recorded 13.9 fantasy points per game (No. 12) with just an 82.8-percent Snap Share (No. 37). In the forthcoming years, there will be a direct relationship between snap share and Diggs' fantasy production. He has already proven to be lethal in the red zone, showcased by his 11 red zone receptions (No. 7). Once again, these numbers are only going to go up as Diggs gets older, wiser and more comfortable in the offense.
Stefon Diggs' efficiency is even more impressive than his overall production and is a better indication of his future fantasy upside. Even with a mediocre quarterback like Case Keenum throwing to him, Diggs has managed to post a 114.7 QB Rating When Targeted (No. 7). But his most eye-popping statistic is his 81.2-percent Contested Catch Rate (N0. 1). For a player that only has one workout metric above the 75th percentile, that is unparalleled success. With an astonishing Breakout Age of 18.6 (96th-percentile), don't even think about getting rid of Diggs. The best is yet to come.
Amari Cooper, WR, Oakland Raiders
Bluntly speaking, the Oakland Raiders have been the most disappointing team in the NFL this season. They were the sexy pick to win the Super Bowl, yet they didn't even make the playoffs. As a result, many of the Raider's offensive players' fantasy production took a significant nosedive. However, there is no reason to abandon Amari Cooper or Derek Carr. The former more so than the latter, as Cooper is still only 23 years of age. In dynasty leagues, Cooper's ceiling remains extremely high.
With a Breakout Age of 18.2 (99th-percentile), Amari Cooper has been around for long enough and some fantasy owners are getting inpatient. Do not fear. Cooper's career is just fine and he will flourish the way many thought he would this season. Cooper has just about every workout metric a wide receiver could want. He boasts a 4.42 Catch Radius (89th-percentile), a 110.6 Speed Score (91st-percentile), a 10.69 Agility Score (97th-percentile), and a 122.0 SPARQ-x Score (90th-percentile).
In addition, Amari Cooper had a whopping 47.2 College Dominator Rating (92nd-percentile). Cooper is well accustomed to a strong workload and will eventually emerge as a target hog. Don't move Cooper from your dynasty league squad just yet. Stick with him and look for a rebound season in 2018 as the Raiders turn over the proverbial new leaf with Jon Gruden as head coach.