By this time, everyone's familiar with the blue-chip wide receiver prospects like Jerry Jeudy, CeeDee Lamb and Tee Higgins. All of whom are set to be the hottest commodities when rookie drafts kick off this spring/summer. At least to the dynasty gamers that take up residence in the Twitter echo chamber. While teams must break the bank to acquire the aforementioned players, other prospects with convincing age-adjusted metrics and college production wait in the weeds to prove their worth.
If you aren't familiar with age-adjusted metrics and how they pertain to the wide receiver in particular, don't stress. Keep in mind that adjusting for production by age at the college level has significantly improved the positive hit rates among WRs in fantasy. Gathering the entire scope of a player's college career proves more valuable than looking at individual seasons or metrics. Using metrics like Breakout Age, Market Share data and Dominator Rating instead of raw statistics helps to give gamers an elite edge when evaluating incoming prospects.
Jeudy, Lamb and Higgins are the presumed studs in this class. All have great college production and age-adjusted metrics. However, the hype around them has forced the dismissal of other receivers with similar profiles, if not better. Identifying these prospects helps gamers find extreme value in the later rounds of their rookie drafts. Let's lift the curtain on a few guys you need to know about.
Denzel Mims, Baylor
Denzel Mims is among the most underrated wide receivers in this class. He racked up 182 receptions for 2,901 receiving yards and 28 touchdowns in his three years starting at Baylor. Mims' production notched him a 42.3-percent (86th-percentile among qualified wide receivers) College Dominator Rating to grade out as one of the highest producing players in this class. His receiving dominance from an age-adjusted standpoint trumps that of Jerry Jeudy, CeeDee Lamb and Tee Higgins. Mims broke out at age 19 with 33.1-percent of Baylor's production and held a 25.1-percent average Dominator Rating over the following two seasons. For context, his average Dominator ranks seventh among incoming WRs, providing some clarity for consistency of production.
Although age-adjusted metrics provide a great baseline analysis for incoming prospects, the wide receiver position's success is heavily tethered to draft capital. When factored for, hit rates become far more clear. This is the case with Mims. He had a great week at the Senior Bowl and gave evaluators some added data points against new competition. In theory, this boosted his draft stock and made him a potential day two target. Why does that matter? The highest success rates for WRs with young Breakout Ages and age-adjusted metrics are found in the first three rounds. The bottom line here, Mims has outstanding production from a young age. With the proper draft capital, he provides just as much value as players in the top tier of this class.
Justin Jefferson, LSU
Justin Jefferson is another wide receiver with a phenomenal analytical profile. He had a huge breakout campaign in 2018 at age 19, accounting for 30.7-percent of LSU's receiving production. Last season was more of the same with Jefferson accounting for 29-percent of the receiving production. Adjusting for the average from year to year, that puts Jefferson at a 29.8-percent average Dominator Rating, which ranks third among 2020 WR prospects. Only behind Tyler Johnson and Jalen Reagor. The most impressive part of Jefferson's 2019 season is that he maintained a high level of production despite fellow teammate Ja'Marr Chase having his breakout year.
Jefferson's analytical profile paints the picture of a stable wide receiver. However, it is his ability to compete with high-level competition around him and still produce that makes him an intriguing prospect. From his sophomore season to his junior season, we saw his Dominator Rating drop by just 1.7-percent in the wake of Chase's emergence this year. Jefferson projects to be a plug-and-play WR who can hang with elite-level talent. Draft capital will be huge for him. If he's taken anywhere in the first three rounds, he's a smash value in the second round of rookie drafts.
K.J. Hamler, Penn State
K.J. Hamler is the poster child for why raw statistics don't tell us the entire story. He never hit that pesky 1,000 receiving yard threshold and found himself on the plus side of touchdown variance in his two full seasons at Penn State. However, this is where adjusting for age and market share becomes handy. Despite never popping in the box score, he was a staple of the Penn State receiving game. At age 19, he logged 26.9-percent of the Nittany Lions receiving production on just 42 receptions for 754 receiving yards and five TDs. After breaking out, he followed up with a 31.7-percent (57th-percentile) College Dominator Rating at age 20 to put the final stamp on his college career.
The age-adjusted metrics show that Hamler is a production hog. He averaged 29-percent of the receiving yards market share and 24-percent of the receptions market share over two seasons. Both of which, respectively, place him inside the top three wide receivers in this 2020 class. Not only was he garnering most of the receiving opportunity at Penn State, but he was producing on a more consistent basis on average compared to his peers. Hamler's size will draw speculation, but his speed and 16.1 (71st-percentile) College YPR will spark intrigue as a downfield threat. His size didn't stop him from producing in college. With the right draft capital, it shouldn't stop him from producing in the NFL.
Bryan Edwards, South Carolina
The forgotten prodigy. Bryan Edwards not only has the youngest Breakout Age of this 2020 class, he holds the second-best score in the entire PlayerProfiler database. He broke out at age 17 while accounting for 27.3-percent of South Carolina's receiving production. The rest is literally history. He hit top ten in receptions and receiving yards among SEC wide receivers in each of his last three seasons which culminated in a 40-percent Dominator Rating, which ranks second only to Tyler Johnson among 2020 prospects. Adjusting for year-to-year age metrics, we also see that Edwards' 29.6-percent average Dominator Rating is sixth-highest among all 2020 rookie WRs.
---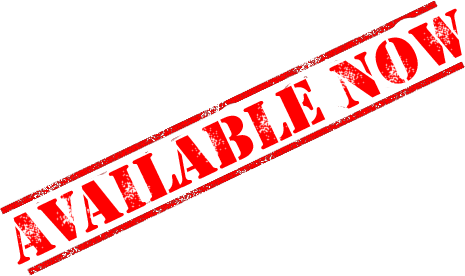 ---
Edwards checks every analytical box we look for at the wide receiver position. Young Breakout Age, elite-level Dominator Rating and producing alongside other NFL talent. To the latter, gamers neglect to account for his production while playing alongside fellow teammate Deebo Samuel. In the two full seasons they played together, Edwards managed to press Samuel for market share production at a younger age. However, he's similar to K.J. Hamler in that his raw statistics don't show just how dominant he was in college. That's where the divide among gamers is and why he has yet to be touted as a top-flight WR prospect. Provided his newly broken foot doesn't become more of an issue as the NFL Draft approaches, Edwards offers as high an upside as any WR in this class. He would be a steal in the second round or later of rookie drafts.