Among all positions in fantasy, wide receiver remains the hardest to evaluate on a week-to-week basis. Wide receivers compete with more of the same position on the field at one time. Unlike running back and quarterback, they see far less opportunity in a game. Understandably, this makes the wide receiver landscape substantially more difficult to project week in and week out. Small nuance in the way gamers evaluate week to week match-ups can be monumental. With that said, evaluating wide receiver match-ups against total team defense is obsolete. Where the true value lies is in deciphering the wide receiver versus cornerback battles that ensue from week-to-week. Using advanced stats, metrics and analytics, this series will break down the top wide receiver vs cornerback match-ups each week. Identifying these marquee match-ups will give fantasy gamers an automatic edge in their line-ups.
Mike Evans, TB vs Eli Apple, NO
Mike Evans has been on a tear over his last four games. He's logged 51 targets, 36 receptions, 554 receiving yards and three touchdowns for 109.1 fantasy points since Week 6. For context, that's the most receiving yards and second-most receptions among wide receivers in that span despite being on a bye in Week 7. One of fantasy's elite, Evans is seemingly entering another level of production on the back end of this season. Looking to continue the trend, he draws a favorable matchup against Eli Apple in a projected shootout with the Saints.
---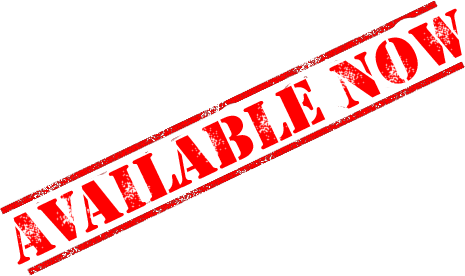 ---
Apple enters Week 11 with a pedestrian profile. On 287 (No. 71 among qualified cornerbacks) Routes Defended, he's given up 29 (No. 37) Receptions Allowed for 458 (No. 56) Yards Allowed and two (No. 31) touchdowns. Given the low receptions allowed on a high number of routes defended, it's easy to misconstrue Apple's totals as a positive sign. However, looking at his opportunity, he's only seen 46 (No. 35) Targets for a 16.0-percent (No. 6) Target Rate. On that opportunity, Apple has shown his propensity to be less than desirable from an efficiency standpoint. Allowing a 63.0-percent (No. 45) Catch Rate and a massive 15.8 (No. 73) Yards Per Reception, he's among the worst at the position.
With stud cornerback Marshon Lattimore sidelined for the week, Apple is tasked with guarding the second-most targeted wide receiver over the past five weeks in Evans. This makes Apple's low target rate a soft concern, while his low efficiency is the exploitable component here. Evans logs 17.1 (No. 9) Yards Per Reception and 2.86 (No. 8) Yards Per Pass Route on a per play basis. Expect his efficiency and production numbers to hold against Apple for a massive Week 11.
Deebo Samuel, SF vs Byron Murphy, ARI
Deebo Samuel caught fire last week with a career performance against Seattle. Logging eight receptions on 11 targets for 112 receiving yards, Samuel had his best day as a pro in the NFL. Since the acquisition of Emmanuel Sanders, he has grabbed a team lead 20-percent target share since Week 8. With the fading of Dante Pettis, and Sanders supplying help in the slot, Samuel is now earning valuable opportunities and producing with them. Set to meet the struggling Byron Murphy this week, the timing of his emergence couldn't be better,
Murphy has been featured in this column in previous weeks, and for good reason. Through 292 (No. 73) Routes Defended, he has 64 (No. 65) Targets Allowed for a 21.9-percent (No. 34) Target Rate. On those 64 targets, Murphy has given up 45 (No. 72) receptions for 514 (No. 63) receiving yards and a stunning six (No. 77) touchdowns. On a per play basis, he's allowing 11.4 (No. 24) Yards Per Reception on a 70.3-percent (No. 70) Catch Rate Allowed. Murphy's production allowed is enough to make this matchup enticing. However, his lack of efficiency in coverage make Samuel a smash play.
Samuel is a great athlete with a 103.3 (80th-percentile) Speed Score and 127.3 (82nd-percentile) Burst Score. Both of which have been the foundation for him becoming an elite separator downfield and in short areas, as he averages 2.21 (No. 5) yards of Target Separation per play. This is his ace in the hole this week, as Murphy has a 1.6-percent (No. 41) Burn Rate and averages 1.37 (No. 67) yards of Target Separation to opposing wide receivers. With Sanders hobbled and George Kittle sidelined, Samuel's matchup with Murphy is arguably the best play in Week 11.
D.J. Moore, CAR vs Desmond Trufant, ATL
D.J. Moore. That's it. That's the segment. In all seriousness, Moore has been among the most consistent fantasy wide receivers this year with 14.3 (No. 23) Fantasy Points Per Game. Leading that average is his 25.6-percent (No. 12) Target Share on 79 (No. 10) targets. With the abundance of opportunity, he's logged 54 (No. 9) receptions for 684 (No. 13) receiving yards so far this season. However, despite being a model of consistency, Moore has yet to have that back-breaking fantasy performance that gamers yearn for. That's going to change this week when he steps up to Desmond Trufant.
Trufant is making his first start since Week 5 as he makes his way back from a toe injury. Atlanta's No. 30 ranked passing defense, per Football Outsiders, desperately needs Trufant's help. They have been bleeding for the past four games without him. Fortunately for fantasy gamers, he's not the answer for Moore. In his five games played, Trufant allowed 286 (No. 15) yards for an average of 16.8 (No. 77) Yards Per Reception Allowed and gave up four (No. 66) touchdowns. His last two games played, he surrendered 11 receptions for 216 yards and all four of his TDs.
Not to rely on the recent sample size, Trufant allows opposing wide receivers a 70.8-percent (No. 73) Catch Rate, and a 135.4 (No. 76) Passer Rating to opposing quarterbacks in games played this season. From a fantasy perspective, Trufant has allowed 13.9 (No. 67) Fantasy Points Per Game and 2.90 (No. 81) Fantasy Points Per Target. Given that it's Trufant's first game back, Moore's target share and high-volume usage will be a problem for him. Moore is in line for a massive Week 11.
Michael Thomas, NO vs Carlton Davis, TB
Michael Thomas finally makes his debut in this column. This New Orleans vs Tampa Bay game as a whole has the potential to produce the top two scoring fantasy wide receivers in Week 11 with Mike Evans already featured here earlier. Thomas leads all WRs in nearly every statistical category this year that isn't Deep Targets. His 103 (No. 1) targets have yielded 86 (No. 1) receptions for 1,027 (No. 1) receiving yards and four (No. 71) touchdowns. Averaging 23.5 (No. 1) Fantasy Points Per Game, Thomas has been among the only constants in fantasy football in 2019. This week, he's poised to feast on Buccaneers cornerback Carlton Davis.
Davis is now the de facto starting cornerback for Tampa Bay after the surprise release of Vernon Hargreaves. Fortunately for gamers who have Thomas at the ready, Davis isn't an upgrade over Hargreaves. On 245 (No. 43) Routes Defended, Davis has 30 (No. 41) Receptions Allowed for 332 (No. 25) Yards Allowed and three (No. 53) touchdowns. He's allowing 11.1 (No. 16) Yards Per Reception, but just six (No. 11) Yards Per Target. Thomas owns a low 8.0 (No. 87) Average Target Distance mark and still produces monster numbers. That won't change against Davis.
Although the individual matchup is the one we're looking at here, the overall matchup has always tilted in favor of Thomas. Since his rookie year, he has recorded fewer than 95 receiving yards only once against the Buccaneers. It's worth remembering that he burned this same defense for 183 receiving yards and two touchdowns back in Week 5. Thomas is already a weekly locked-in starter. This week, he will be the reason that gamers win their matchups.