As time expired on Tom Brady, Rob Gronkowski, and the Patriots in Super Bowl LII, dynasty league enthusiasts were already preparing for the 2018 offseason. While regular season performances drive annual fantasy projections, sublime playoff performances, newly hired coaches, and early offseason transactions inevitably create significant movement up and down the PlayerProfiler Dynasty Rankings in January. Here are the players from each position who moved up or down the dynasty rankings most significantly since the NFL regular season concluded based on advanced stats, metrics, and analytics player profiles.
QB
UP – Patrick Mahomes
The biggest beneficiary of Washington acquiring Alex Smith was Patrick Mahomes. From Travis Kelce to Tyreek Hill to Kareem Hunt, the Chiefs have the most talented non-QB skill position players in the NFL, evidenced by a 1.95 average target separation (No. 1 in the NFL) and a +13.76 Supporting Cast Efficiency (No. 2). Alex Smith was elevated by his teammates in 2017, not vice versa.
Mahomes is the anti-Alex Smith in many ways. He is a fearless downfield thrower, clearly emboldened by 60 MPH Arm Velocity (98th-percentile) and a rare college résumé featuring both prolific production and high efficiency. Mahomes jumped inside the top-15 quarterback dynasty rankings, because he possesses the perfect talent profile profile to maximize Kansas City's explosive supporting weaponry.
DOWN – Teddy Bridgewater
Teddy Bridgewater was a precocious college quarterback prospect, evidenced by a 18.8 Breakout Age at Louisville, which placed him in the 98th-percentile among QB prospects. Furthermore, his 83.9 college QBR and 9.3 YPA crested the 80th percentile pointed to a bright NFL future until a catastrophic knee injury threatened to end his nascent career.
An impending free agent with only two passes on his stat sheet the last two seasons, Bridgewater was deactivated in favor of Sam Bradford for the NFC Championship game. His ability to regain his pre-injury form was always dubious. The postseason demotion foreboded a challenging future in which Bridgewater will likely sign a short-term "prove-it" deal lacking a path to starter's snaps in 2018.
RB
UP – Derrick Henry
Derrick Henry's 191 all-purpose yards and a touchdown in Tennessee's upset playoff win over Kansas City rang the death knell for Demarco Murray's Titans career. Henry's primary role is secure as one of the few NFL running backs unthreatened by the influx of RB talent from the upcoming NFL Draft.
Sailing on a tailwind of second round draft capital, a truly devastating size-adjusted athleticism, evidenced by a 127.9 Speed Score, and playoff heroics, Henry is one of few "can't miss" dynasty backs. As expected, he crashed the top-12 running back dynasty rankings with authority.
DOWN – James White
What a difference a year makes. James White went from "real" Super Bowl MVP to that guy who dropped another wheel route. White's two receptions on six targets in the Super Bowl exemplified the converging forces driving down his fantasy production: touch squeeze and inefficiency.
While trusted satellite backs Theo Riddick and Chris Thompson have established roles heading into 2018, no player's role is more uncertain than White as next season approaches. While Rex Burkhead and Dion Lewis are free agents, White proved to be a cardboard cutout running back in 2017, not a fixture in the New England backfield.
WR
UP – Nelson Agholor
With Malcolm Butler relegated, Nelson Agholor predictably erupted for nine receptions on eleven targets for 84 yards in a clutch performance in Super Bowl LII. A sublime performance on the biggest stage is sure to raise the profile of any No. 2 wide receiver.
---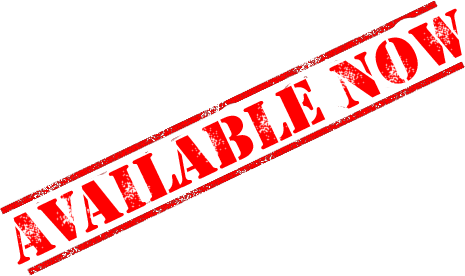 ---
Agholor's unsustainable touchdown rate has inflated his value across dynasty leagues, but trade value matters. With Super Bowl hero brand equity in tow, Agholor's trade value rose instantaneously, which required an upstack of his dynasty ranking.
DOWN – Julio Jones
At age-28, Calvin Johnson posted 1,492 receiving yards. At age-28, Julio Jones posted 1,444 receiving yards. Indeed, Julio Jones' career arc is strikingly similar to Calvin Johnson, who retired at age-30, after chronic foot, ankle, and knee pain prevented Johnson from performing at a consistently high level (sound familiar).
Jones' inability to secure an gimme touchdown reception in the Falcons 15-10 loss to the Eagles may have cost Atlanta another Super Bowl birth and looms as a harbinger of future fantasy football disappointment. With his best years of football now well behind him, Jones necessarily falls outside the top-10 dynasty receivers.
TE
UP – O.J. Howard
While O.J. Howard did not play in the playoffs, his fantasy value is rising throughout the offseason as fantasy analysts leveraging PlayerProfiler's Data Analysis Tool are discovering that Howard was one of the most efficient tight end in football by numerous advanced measurements in 2017.
TE Yards Per Pass Route:
1. Rob Gronkowski: 2.59
2. OJ Howard: 2.56
3. Huntery Henry: 2.27
4. Travis Kelce: 2.26
5. Zach Ertz: 2.14
6. Charles Clay: 2.11
7. Delanie Walker: 2.08
8. Cameron Brate: 1.88
9. Vernon Davis: 1.77
10. Seth Devalve: 1.69 pic.twitter.com/xQoe9wUrX6

— RotoUnderworld (@rotounderworld) February 6, 2018
Howard's Target Premium and Yards Per Target ranked No. 1 among NFL tight ends. Based on the advanced stats and metrics, Cameron Brate is the James White of tight ends. Given this, Howard should ascend to an every-down role in 2018 and kick off a career of perennial fantasy TE1 performances. He needs to be on every top-5 dynasty tight end list.
DOWN –  Jordan Reed
Rob Gronkowski's recent retirement sentiment undoubtedly resonated with Jordan Reed. From concussions to shoulder surgeries to major leg injuries, Gronkowski and Reed share the unfortunate title of most prolific injury histories among NFL skill position players.
Beyond the injury history, Reed fantasy football prospects dimmed when Washing acquired Alex Smith. While Smith heavily targeted Travis Kelce in recent years, Kelce's 9.6 average target depth and fell well outside the top-10 NFL tight ends. Given Smith's proclivity to throw short and run in the red zone, the loss of Kirk Cousins diminishes even a healthy Reed's dynasty value.