Building a competitive and deep dynasty roster involves targeting satellite backs to stash on the bench. Last year, PlayerProfiler's Clint Hale recommended stashing three sleeper satellite backs in dynasty leagues. If readers listened to Clint, they would have picked up Boston Scott. From Weeks 14 to 17, Scott put up two top-5 fantasy performances, aided by catching 24 passes on 26 targets. This season, five more sleeper satellite backs must be stashed by virtue of their exceptional analytical profiles, advanced stats, and metrics.
Travis Homer
Travis Homer was a special teams player for the Seattle Seahawks last season. Late-season injuries to Chris Carson and Rashaad Penny forced Homer into a big workload on offense. He responded with back-to-back top-30 fantasy performances to end the season, despite failing to score a touchdown. The 21-year-old sixth-round rookie was able to find fantasy success in PPR leagues due to his pass-catching ability. He caught 11 (No. 68 among qualified running backs) passes on 13 (No. 75) targets in Weeks 16 and 17.
Homer's analytical profile was highlighted by a 4.48 (83rd-percentile) 40-Yard Dash and an extraordinary 132.2 (94th-percentile) Burst Score. Even though his 18 (No. 92) carries represented a small sample, his athleticism showed on the field. Though Raheem Mostert led all qualified running backs with 5.3 True Yards Per Carry, Homer had a 5.9 mark in his limited work. His 5.6-percent Breakaway Run Rate would have ranked No. 14 had he qualified for the metric. With Penny out to start the season, Homer will compete with his former Miami teammate, DeeJay Dallas to become the pass-catching, complementary back. A role that saw Russell Wilson pepper Homer with 13 targets in two games last year.
Darrynton Evans
Darrynton Evans blazed the NFL Scouting Combine with a 4.41 (96th-percentile) 40-Yard Dash, 107.3 (86th-percentile) Speed Score, and 125.4 (82nd-percentile) Burst Score. Evans compiled nearly 1,700 yards of offense and 23 total touchdowns in 2019 with Appalachian State. He's a capable receiver out of the backfield with a 7.6-percent (53rd-percentile) College Target Share. The All-Sun Belt First Team running back's production and athleticism led to his being selected in the third round of the 2020 NFL Draft.
Landing on the Tennessee Titans to back up Derrick Henry caps Evans' 2020 fantasy upside. Dion Lewis, Henry's backup last year's backup, finished with 54 (No. 64) carries and 32 (No. 41) targets. Henry dominated the backfield touches on his way to leading the league in both carries and rushing yards. However, an ill-timed injury or COVID designation would open up a league-winning amount of touches for Evans to vacuum up. Dalyn Dawkins, Khari Blasingame, and Senorise Perry aren't threats to split carries with Evans, who proved capable of handling a bellcow workload last year with 255 carries across 14 games.
Dare Ogunbowale
At 5-11, 213-pounds, Dare Ogunbowale is a slightly bigger and more explosive version of James White. Both former Wisconsin RBs are featured in their respective passing games, finishing top-24 in Pass Snaps played last year. 72.2-percent of White's offensive snaps were on passing downs. 77.4-percent of Ogunbowale's offensive snaps were passing down snaps. Ogunbowale made his limited touches count, finishing the year with 6.6 Yards per Touch, 1.32 (No. 11) Fantasy Points Per Opportunity, and a +17.2 (No. 19) Production Premium.
Ogunbowale is the Bucs running back to target in 2020 redraft leagues. Ronald Jones? Stop. If Ogunbowale plays the James White role, then Jones will be playing the Sony Michel role. Jones' league-bottom 12.1-percent Route Participation mark will make last year's 31 (No. 33) catches and 41 (No. 34) targets impossible to replicate. If Bruce Arians saying that Jones is the "main guy" is true, then the team wasted the No. 76 pick in the 2020 NFL Draft selecting Ke'Shawn Vaughn. A 32-year-old LeSean McCoy, who was a healthy scratch for the Chiefs by the end of last season, is a nonfactor. If fantasy football has taught us anything over the past few years, it's to prioritize the least expensive running back on a Tom Brady-led offense.
Eno Benjamin
Eno Benjamin sliding to the seventh round of the 2020 NFL Draft was a surprise considering his 37.4-percent (85th-percentile) College Dominator Rating and 14.4-percent (92nd-percentile) College Target Share. Benjamin compiled over 550 carries and 77 catches during the 2018 and 2019 seasons, displaying lead back and pass-catching traits. His 4.57 (56th-percentile) 40-Yard Dash was disappointing, but his 11.22 (71st-percentile) Agility Score was the second-best among rookie backs and his 127.3 Burst Score is an 87th-percentile mark.
---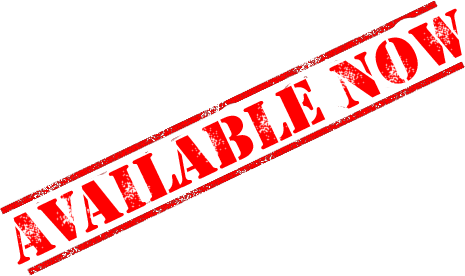 ---
Benjamin landed in an explosive Arizona offense that helped three different running backs find weekly fantasy football success last season. The Kliff Kingsbury-coached Cardinals gave high Snap Shares to their starters, with an RB receiving 70-percent or more of the snaps in 13 out of 16 games. Benjamin, whose Best Comparable Player is Duke Johnson, becomes a priority target if the Cardinals again struggle to find a workhorse.
Lynn Bowden 
Lynn Bowden is a rare football player. Not many players have a resume that includes rushing for 1,468 yards in the SEC while averaging 7.9 YPC. In 2018, he caught 67 passes and commanded a 27.0-percent Target Share in only his second season as a starting wide receiver. He compiled over 1,800 special team yards during his collegiate career. When the starting and backup quarterbacks went down with injuries last year, Bowden took over as the starting quarterback. While we don't have any workout metrics for him, it's clear that he's an exceptional athlete that makes exciting plays.
Bowden was announced as a running back by the Las Vegas Raiders when they picked him in the third round of the 2020 NFL Draft. He will not affect Josh Jacobs' role in the backfield, but his growth in the offense over the course of the season is worth monitoring. As a dynamic RB-WR hybrid weapon, he will put up fantasy points in bunches if given touches. It's reminiscent of Jaylen Samuels having RB-TE eligibility in 2018. During a three-game stretch, Samuels averaged 16.9 Fantasy Points per Game. Bowden has the versatility to produce if called upon to play as a wide receiver disguised as a running back.
Conclusion
Making it through an entire fantasy season requires depth to overcome injuries. That will especially ring true this year. Satellite backs provide the most upside at the end of rosters. To field a competitive and deep dynasty roster, target a few to stash on the bench. With the COVID-19 pandemic ongoing, roster depth is now more important than ever when competing for fantasy football championships.