Dallas Goedert is a very lucky guy. He happens to be a tight end in the 2018 class based on his advanced stats, metrics, and analytics player profile.  It isn't considered a stellar class that is also not very deep, and it follows last year's prolific year that reaped O.J. Howard, David Njoku, Jonnu Smith, Gerald Everett, George Kittle and last year's standout Evan Engram. This year there are only four tight ends that people are talking a little about.  Therefore, there isn't much competition for Goedert. Mark Andrews was the favorite tight end heading into the NFL Combine and he proved to be fast yet fell short in other athletic areas. Mike Gesicki, who lacked in college efficiency, ending up being a athletic monster. Hayden Hurst has been consistently average in both athleticism and production.  What those three have going for them however, is big school status. Andrews caught balls from Baker Mayfield at Oklahoma. Gesicki was on the same Penn State offense that showcased Saquon Barkley. And Hayden Hurst played for South Carolina in arguably the best conference in college football, the  SEC.
Goedert's college resume does not measure up to the others in some ways. He played at South Dakota State, in the Missouri Valley Conference, which is in FCS, Division I-AA. The Jackrabbits aren't considered a powerhouse team since they are in an inferior division.However, Goedert did put up stellar numbers that have caused many analysts to stop and take notice. Could he be the small school player with big accolades, deserving as much attention as the other three tight end candidates?
Massive College Production
Despite playing for a lesser known college, Goedert's production has garnered much attention. In college, he played all four years and in his final two years was incredibly productive. To put this in perspective, below is a table that examines the other three rookies heading into the draft as well as three rookies from the previous year, followed by other tight end standouts currently in the NFL:
Compared to the other two tight end in his class, Goedert is the most productive without question. To further illustrate his massive impact as a tight end, Goedert really didn't hit his stride until his final two years. Combining his junior and senior years together, Goedert played 27 games, caught 164 passes for 2404 yards.  He averaged 6.1 catches per game and was a touchdown monster, catching 18 in just two years. Evan Engram is the closest with regards to production and might have been more consistent over his four years but was still less productive than Goedert. Zach Ertz had the best College Dominator (90th-percentile) but was not nearly as productive as Goedert, who is the only tight end from the list who had over 1,000 yards in a season, and he did this twice. Clearly he was the most productive tight end in college compared to best who play today.
Next Generation Profile
Though incomplete, Goedert's Workout Metrics indicate that most likely he would test as very athletic. The only metrics on his profile are very encouraging. He has a 121.8 Burst Score (72nd-percentile) and a 11.33 Agility Score (78th-percentile). He was invited to the NFL Combine, which in itself is impressive considering other Division II players like Justin Watson were snubbed. Goedert only did the bench press that day, and he did it 23 times, which was the only event that Gesicki didn't come out on top. Goedert has been recovering from a late season injury so he also declined on running the 40-Yard Dash during his Pro Day.
Goedert's best comparable NFL player is Tyler Eifert, which is also encouraging. Despite all of his injury woes, when Eifert has been healthy, he has been an elite tight end. If he could put a complete season together, he would be in the company of Rob Gronkowski, Travis Kelce, and Zach Ertz. Both Goedert and Eifert are very athletic but Goedert was definitely more prolific in college by looking at his numbers. Both were dominant, Eifert commanding a 26.9-percent College Dominator Rating (81st-percentile) and Goedert commanding an even better 30.7-percent College Dominator (89th-percentile).
---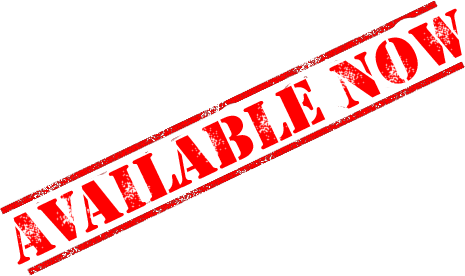 ---
Despite having stellar production and showing enough signs that he is very athletic, Goedert does enter the draft with some concerns. The most obvious criticism is small school prejudice. If Goedert played anywhere in Division I, then he would be the top tight end prospect without argument. Even with monumental athleticism, Gesicki was not nearly as productive at Penn State. His 21.5-percent College Dominator Rating (67th-percentile) is decent but he only averaged 9.9 college yards per reception (10th-percentile) compared to Goedert's 14.7 (74th-percentile). Goedert also caught more receptions for more than twice the overall yardage. The good thing for Goedert is this small school prejudice is not as strong as it was years ago because many small school players like Tyreek Hill (West Alabama), Adam Theilan (Minnesota State) and Delanie Walker (Central Missouri) have helped to dispel this myth by being dominant in the NFL.
The second red flag for Goedert is his age. He sports a relatively poor 21.7 Breakout Age (30th-percentile) and is currently 23 years old, which is considered old as a rookie. However, after using PlayerProfiler's Data Analysis Tool to compare Goedert's Breakout Age with other tight ends, he is in good company. Travis Kelce (22.9), Jimmy Graham (22.3), Zach Ertz (21.8) and 2017 first rounder O.J. Howard (21.8) were all older than Goedert when they made their impact in college. Kelce and Ertz are two of the top three tight ends today, Jimmy Graham, though in the twilight of his career, will certainly get in the Hall of Fame. O.J. Howard as a rookie was the most efficient tight end in the league. He was first in Target Premium (+62.0%), Yards Per Target (16.6 YPR), and had the most Fantasy Points Per Target (2.65). Therefore, one could reverse the age curse and say that being a bit older can only work to Goedert's advantage. Kelce, Graham, and Ertz all broke out in their second year in the NFL and Howard is poise to do the same. This bodes well for Goedert, since most tight ends tend to break out later on in their careers.
Top Landing Spots
Goedert might go in the first round and if he does it won't be until late which means he will get picked by a good team. Here are three excellent landing spots for Goedert.
Pick 27 – New Orleans Saints
The Saints have an offense that is very balanced. They do not have any real needs since they have an ageless quarterback and one of the best O-lines last year. They have a dominant backfield with Mark Ingram and rookie sensation Alvin Kamara. Their receiving core is also impressive with Michael Thomas, Cameron Meredith, Ted Ginn, and sleeper Austin Carr.
The only blemish in their offense is at the tight end position. They have Coby Fleener and Josh Hill, with both proving to be below average. Therefore, getting Goedert would be a win-win. The Saints would then have the final piece in their arsenal and Goedert would be a plug'n'play starting in day one.
Pick 28 – Pittsburgh Steelers
The Steelers are perhaps not as needy as the Saints since they have Vance MacDonald and Jesse James. James is meh at best and MacDonald seems to be on the injury report more than he is on the field. Ever since Heath Miller's retirement, Pittsburgh has never filled the void. Ladarius Green was a disaster and nobody else since then has stepped up. Ben Roethlisberger has demonstrated in the past that he likes to use his tight end and if Goedert goes there, he will help make the Steelers one of the the best offenses, if not the very best in 2018.
Pick 31 – New England Patriots
The third and final "dream team" for Goedert would be going to the Patriots. This wouldn't be ideal for him in 2018 since Rob Gronkowski is still there but Brady proved a few years ago that he can feed two tight ends when the late Aaron Hernandez was also with the team. Gronk is also injury-prone and there have been many rumors of late claiming that he is considering calling it quits soon. If Gronk leaves or at least misses time, Goedert would easily slip into his role.
Conclusion
Dallas Goedert has been flying under-the-radar mostly because he is part of a rather lackluster tight end class. Most fantasy analysts have him going first or second in this year's draft, along with Mike Gesicki. Both tight ends have a great chance of going late in the first round to good teams. While Gesicki is arguably the best athletic tight end ever, Goedert is also athletic despite his incomplete profile. More importantly, he has proven himself to be one of the most dominant tight ends to come out of college. Although athleticism is important, production is even better. To top it off, Goedert is also considered a much better blocker than Gesicki, which will enable him to not only get on the field, but stay on the field, which usually means more targets. And if he can somehow land on a team like the Saints, Steelers or Patriots, then Goedert will not be just be a good tight end this year, but could surprise many and one of the best tight ends to own in fantasy.