The RotoViz Scouting Index provides a window into the thought process of the real "football guys."
"The Scouting Index tracks NFL draft prospect rankings from a variety of traditional scouting sites, giving you quick insight into how incoming rookies are currently being valued over in 'real football' land."
The latest iteration of the Scouting Index for wide receivers saw Calvin Ridley sitting at the top, ahead of the likes of Christian Kirk,  Courtland Sutton, and D.J. Moore. Over at NFL.com, four of their highest profile mockers (namely Daniel Jeremiah, Bucky Brooks, Charlie Casserly and former Jaguars running back Maurice Jones-Drew) have Ridley as the first wide receiver to be drafted in their latest offering. Indeed, Jeremiah, Brooks, and Casserly all mock him to the Cardinals at 16. MJD likes his fit with the Cowboys. Either way, the popular consensus is that to get Ridley, you'll have to pull the trigger in the first round.
Now, what if I told you that, in reviewing advanced stats, metrics, and analytics player profiles, a similar player to Ridley will likely be available many rounds later? That's right, similar height, similar weight, similar college production, and most importantly, similarly polished, route-running precision. This player exists, I assure you.
Calvin Ridley Arbitrage
I feel I have kept you in suspense long enough, and so I shall give you the names of the Arbitrage Calvin Ridley's. His name is DaeSean Hamilton from Penn State. Hamilton is not a completely unknown player. Indeed, he does feature in the top fifteen of the latest RotoViz Scouting Index. But he seems to lack the buzz that surrounds Ridley. This is surprising, especially when you compare their college resumes to each other.
| | | | | | | | | | |
| --- | --- | --- | --- | --- | --- | --- | --- | --- | --- |
| PLAYER | Ht | Wt | GMs | Recs | Recs/G | Yds | Yds/G | YPR | TDs |
| Calvin Ridley | 6.0 | 189 | 44 | 224 | 5.1 | 2781 | 63.20 | 12.4 | 19 |
| DaeSean Hamilton | 6.1 | 205 | 51 | 214 | 4.2 | 2842 | 55.73 | 13.3 | 18 |
On paper, Ridley did have more receptions and touchdowns than Hamilton, and in fewer games too. But as we will see, these advantages are some of the only ones that Ridley will hold over his late round rival, as we look deeper at both prospects.
Signature Route-running Technicians
Straight away, we can see areas in which Hamilton was far and away more impressive than Ridley. Hamilton's College yards per reception, a metric derived from prospects most successful season was a 72nd percentile worthy 16.2. By contrast, Ridley's 13.5 saw him placed in the 35th percentile. Hamilton also enjoyed an earlier Breakout Age than Ridley, 19.5 years old to 20.7. Both Ridley and Hamilton have three years of dominant production on their college résumés, and at age-23, have logged the requisite hours playing to position to become the NFL Draft's signature route-running technicians.
To speak up for Ridley, he clocked a 4.43 40-yard dash time at the NFL Scouting Combine. This placed him in the 86th percentile among wide receivers. Hamilton could only manage 4.57, a 39th percentile showing. Ridley's Speed Score of 98.1 puts him in the 64th percentile. Hamilton is in the 46th with his 93.1.
This victory aside, Hamilton's superiority immediately reasserts itself in the rest of our Workout Metrics. As disappointing as Hamilton's Burst Score of 117.7 was, it knocked Ridley's 107.7 into a cocked hat. Indeed, Ridley placed in the second percentile in this regard. The same is true with regards Agility Score and Catch Radius.
Vividness & Exposure Bias
It is not as if Hamilton and Penn State played at a low-level last year. They were ranked 8th in the nation at the end of the season, according to the AP Poll. They ended their season with a win over Washington in the Fiesta Bowl. So why is Hamilton not getting as much love as Ridley?
As successful a season as the Nittany Lions had, it wasn't as successful as the Crimson Tide. They ended the season as National Champions, the second time they achieved this honor during Ridley's time with the team. As the leading, and some would say the only receiving option on the best team in college football, Ridley attracts more than his fair share of attention. Even if, during the biggest game of them all, he managed a meager 32 yards on four receptions.
Conclusion
I am not saying that Calvin Ridley is a bad player, far from it. He earned playing time with Alabama as a freshman with Nick Saban as the coach, a task about as easy to achieve as someone like myself scoring a date with Natalie Portman after liking an Instagram post of hers. I just don't see anything that sets him so far and apart from DaeSean Hamilton.
---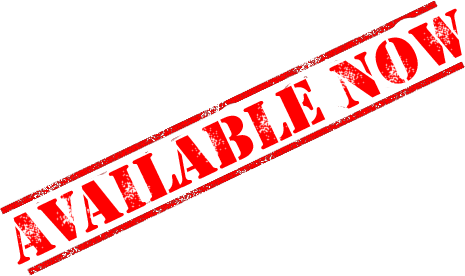 ---
As a final point, cast your eyes back to the PlayerProfiler profile screens for the two players, specifically the closest comparable players. Ridley's closest comp is Jared Abbrederis, while Hamilton's is Jericho Cotchery. Imagine spending a first round pick on a player who manages 13 receptions in his first four years. Do you think you keep your job as a GM? On the flip side, if you used a fourth-round selection on a player who caught nearly 62 percent of his career targets, had four seasons with over 800 receiving yards and scored ten touchdowns aged 31, you'd be lauded as a visionary genius.
Hamilton won't be drafted ahead of Ridley. You can take that to the bank. Do I think a team will be happy when he falls into their laps later in the draft? Absolutely.