The unusual trade deadline madness has opened up new fantasy opportunities all around the league. Suddenly, Miami's backfield and Carolina's receiving corps now have room for young guys to step up. Jimmy Garoppolo's trade to the 49ers has started a new wave of intrigue for an 0-8 team. Find out which guys you should stream on your team based on advanced stats, metrics, and analytics player profiles.
Jimmy Garoppolo, QB – 49ers
The Jimmy Garoppolo trade between the Patriots and 49ers this week opens up a rare fantasy football occurrence, a fantasy starting caliber quarterback available on the waiver wires mid season. Garoppolo presents a clear upgrade over C.J. Beathardand will start for the team as soon as he's familiar with the playbook. During his brief stint as a starter last year, Garoppolo was one of the most efficient fantasy quarterbacks in the league, scoring a +25.5 Production Premium.
The obvious downside is that Garoppolo is taking over a bad situation in San Francisco. The 49ers currently have a -11.52 (No. 31) Supporting Cast Efficency. Garoppolo will likely go through some ups and downs as he tries to carry this downtrodden 49ers team. However, Kyle Shanahan's track record as a play caller should give you confidence that Garoppolo will develop into a productive fantasy player. Stash him away now, especially in dynasty leagues.
Alex Collins, RB – Ravens
Alex Collins has been quietly solid for the Ravens all year. After playing the best game of his young career in primetime against the Dolphins last week, Collins is deservedly getting more attention. Collins isn't very impressive athletically as he doesn't rank above the 50th percentile in any workout metrics. Despite his metrics, he is still able to demonstrate great elusiveness on the field. Matt Kelley discussed Alex Collins' rest of season potential earlier this week.
---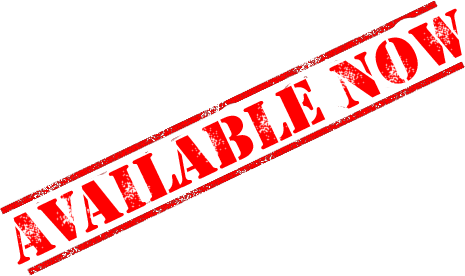 ---
In his awesome 20 touch, 143 yard performance against the Dolphins, Collins was also able to produce a whopping 10 evaded tackles. He posts a 39.0-percent (No. 5) Juke Rate on the season, and an even more impressive 2.30 (No. 5) Yards Created per Touch. You should have added Collins to your roster weeks ago. If he's still available in your league get him now, before his prime time fame gets him picked up by one of your opponents.
Damien Williams, RB – Dolphins
With Jay Ajayi's sudden departure, the Dolphins have a gaping hole in their backfield that they will likely fill with a committee approach. Fortunately for Miami, they may be better prepared for committee life than most think. If you were to google "one cut power back" there would be a picture of Damien Williams staring back at you. Williams is a big back at 5-11, 222 lbs. He has great straight line speed as highlighted by his 4.45 second (90th- percentile) 40-yard dash and 113.2 (94th percentile) Speed Score.
Williams will dominate first and second down for the Dolphins. While he is beleaguered by an offensive line with a 16.6 (No. 31) Run Blocking Efficiency, the amount of volume he will receive will allow him to find production regardless. Pick him up as a cheap flex or RB2 option.
Kenyan Drake, RB – Dolphins
With Damien Williams handling the early down duties for the Dolphins, Kenyan Drake should have a relatively easy time stepping in as the team's passing down back. Drake has a history as a pass catching back dating back to his college days. At Alabama he produced a 9.0-percent (63rd-percentile) College Target Share. Drake has only 13 touches on the year so far, so it's difficult to get a read of what he's truly capable of.
In the team's blowout loss to the Ravens, Kenyon Drake was only able to produce 22 total yards. However, he had 19 Yards Created, hinting that he may be an elusive player capable of going beyond what his offensive line gives him. He also has managed an impressive 2.23 (No. 90) Yards Created per Touch, showing more signs of open field elusiveness. Drake simply doesn't have enough work at the pro level to get a good gauge on his ability, but there's no doubt that he has exciting potential. He is a good pick up for running back needy teams, especially in PPR leagues.
Curtis Samuel, WR – Panthers
With Kelvin Benjamin's sudden trade to Buffalo, the supporting cast in Carolina have all seen a boost to their stock. Perhaps nobody in Charlotte will benefit more than Curtis Samuel. Panthers GM Marty Hurney defended the trade by saying it allowed the Panthers to put more speed on the field on offense, and nobody on the Panthers has more speed than Samuel. He posts a 4.31 (100th-percentile) 40-yard dash, a 110.5 (91st-percentile) Speed Score, and a 119.9 (88th-percentile) SPARQ-x Score.
He makes a natural deep ball specialist and mainly a gadget player. Curtis Samuel has only seven receptions on the year, and is currently only playing a 27.0-percent (No. 133) Snap Share, so it may take him awhile to adjust to a bigger role in the offense. Watch out, because when he does come around, Samuel could become a much better version of what Ted Ginn was for the Panthers over the past few seasons.
Tre McBride, WR – Bears
Tre McBride is a guy who absolutely oozes with athletic potential. He is begging for a bigger role in a Chicago Bears receiving corps that seems to get thinner every week. McBride came onto the scene last week against the Saints, finishing with 3 receptions for 92 yards and the No. 20 receiver on the week. Looking at his profile, it's clear that even bigger performances are in his future.
Tre McBride is an absolute freak, finishing no lower than the 69th percentile in all workout metrics including a 123.7 (92nd-percentile) SPARQ-x Score. In a limited role with the Bears, he's already earned a +66.9 Production Premium, and a +80.9-percent Target Premium. McBride currently has a 69.8-percent Snap Share, but that number could easily shoot into the 90's, as he is easily the most physically talented player in the Bears receiving corps.
Demarcus Robinson – WR, Chiefs
The Kansas City Chiefs have surprised the football world with the proficiency in passing this season. Alex Smith is second in the league in passing yards, a far cry from the dink and dunk attacks we're used to seeing for most of his career. When a quarterback plays at the level Smith currently is, all boats are lifted, including that of wide receiver Demarcus Robinson.
Robinson is a big bodied receiver, standing at 6-1 203 lbs. He may lack speed as evident by his 4.59 second (32nd-percentile) 40-yard dash, but he makes up for it with his length. He has very long arms at 33 inches long (79th-percentile). Combine that with his height and suddenly Robinson has an exceptional 10.07 (63rd-percentile) Catch Radius. Robinson will make an intriguing red zone threat for the Chiefs in the future. While his 10 career receptions may turn you off, it's never a bad idea to add a starter on one of the league's most proficient offenses.
Dion Sims, TE – Bears
Waiver wire alum Zach Miller was on his way to scoring a touchdown when he went down with a freak knee injury. With Miller's sudden absence, a bigger role is in store for Chicago Bears tight end Dion Sims. Sims was already playing a high 67.2-percent (No. 32) Snap Share. That number will only go up with Sims having to shoulder more weight in the passing game.
Sims has played a limited role as a receiver so far, with only 9 receptions in 6 games. However, he has averaged 2 receptions per game since Mitchell Trubisky took over under center. With the young quarterback still needing a safety blanket, Sims will suddenly become a huge pick up in PPR leagues. Look for Sims reception numbers to go through the roof in the coming weeks as the Bears adapt to life without Zach Miller.