Among all positions in fantasy, wide receiver remains the hardest to evaluate on a week-to-week basis. Wide receivers compete with more of the same position on the field at one time. Unlike running back and quarterback, they see far less opportunity in a game. Understandably, this makes the wide receiver landscape substantially more difficult to project week in and week out. Small nuance in the way gamers evaluate week to week match-ups can be monumental. With that said, evaluating wide receiver match-ups against total team defense is obsolete. Where the true value lies is in deciphering the wide receiver versus cornerback battles that ensue from week-to-week. Using advanced stats, metrics and analytics, this series will break down the top wide receiver vs cornerback match-ups each week. Identifying these marquee match-ups will give fantasy gamers an automatic edge in their line-ups.
Corey Davis, TEN vs Vernon Hargreaves, TB
In true Halloween spirit, Corey Davis has seemingly risen from the dead with the insertion of Ryan Tannehill at quarterback. Week 7 saw Davis log a season-high in receptions and receiving yards alongside A.J. Brown as the focal point of the Titans offense. On the back of Tannehill's 10.59 Average Yards Per Pass Attempt (AY/A), Davis' ability as an explosive, big-bodied wide receiver was on full display against the Chargers. Snagging six receptions for 80 receiving yards and a TD, it's apparent that Davis' stock has risen with new blood under center. Fast forward to Week 8, Davis has another opportunity to be a top fantasy WR against Vernon Hargreaves and a struggling Tampa Bay defense.
---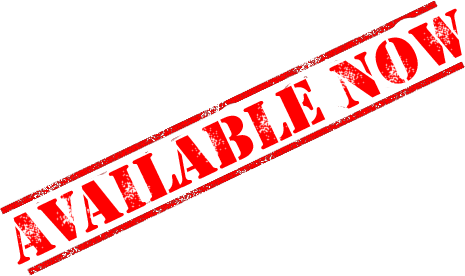 ---
No hyperbole, Hargreaves is inarguably a WR's dream matchup. With 52 (No. 72 among qualified cornerbacks) Targets Allowed and a 22.6-percent (No. 41) Target Rate, Hargreaves is among the most tested CBs in terms of opportunity. Given his production allowed, it's not surprising he's thrown to at a high rate. Surrendering 33 (No. 65) receptions for 492 (No. 78) yards on 230 (No. 78) Routes Defended, he bleeds production to opposing receivers. Worth mentioning is his three (No. 63) touchdowns allowed as Davis finally saw some red-zone usage last week with his one target and reception on the season.
Davis' skillset was vastly hindered with Marcus Mariota under center. Last week's fantasy outcome tells us that Davis is now being utilized to his potential, especially in the red-zone where he thrives. On an individual level, His matchup with Hargreaves bodes well for the breakout performance that gamers have waited for. Hargreaves averages 16.7 (No. 75) Fantasy Points Per Game Allowed and 1.93 (No. 63) Fantasy Points Per Target Allowed through six games. Davis lock week is upon us.
Kenny Stills, HOU vs Trayvon Mullen, OAK
Will Fuller was pronounced out with a hamstring injury this week and is projected to miss extended time beyond Week 8. Although gamers have every right to be angry, they should instead be excited about Kenny Stills. Stills is coming off his best receiving game of 2019, logging 105 yards on four receptions last week against the Colts. Stepping in place of Fuller, Stills has displayed the same field-stretching ability with his 19.5 (No. 3) Yards Per Reception and 14.2 (No. 23) Average Target Distance. Despite the appeal due to increased usage, Stills' matchup with rookie CB Trayvon Mullen makes him a smash start this week.
Mullen has yet to see increased playing time in 2019 but will be thrust into action this week with CB Gareon Conley now traded to Houston. On 40 Routes Defended, he has a 25.0-percent Target Rate with 10 Targets Allowed through six games. On those 10 targets, he's given up six receptions for 112 yards and one score. With such low volume and such high production being yielded by Mullen, breaking down his per-target and per-reception averages is a must to capture the whole picture. He's allowing an average of 18.7 Yards Per Reception and 11.2 Yards Per Target on a per play basis.
Mullen's averages tell us that he's giving up huge chunk plays for loads of production despite low volume. Going against Stills, who averages 3.71 (No. 2) Yards Per Pass Route and a 78.9-percent (No. 6) Catch Rate, will be an extremely tall task for Mullens. Deshaun Watson boasts a 46.2-percent (No. 9) Deep Ball Completion Percentage on 39 (No. 4) Deep Ball Attempts so far this season. Expect big plays for big fantasy points from Stills this week.
Cooper Kupp, LAR vs B.W. Webb, CIN
Despite suffering some regression over the past two weeks against San Francisco and Atlanta, Cooper Kupp remains one of fantasy's most elite WRs in 2019. With that said, gamers are waiting for him to get back on track and shake the negative trend of poor fantasy production. They need not look further than Kupp's Week 8 matchup against B.W. Webb and the Cincinnati Bengals secondary. Webb, who's found his way into this column in weeks past, presents the perfect get right matchup for Kupp truthers looking for another top-12 fantasy finish.
Kupp is an overbearing target hog with 77 (No. 2) targets and a 27.2-percent (No. 5) Target Share heading into this week's matchup. Webb, who's allowed 43 (No. 49) targets on 122 (No. 14) Routes Defended, continues to flash his propensity to give up production to opposing WRs. On his 43 targets allowed, he's surrendered 30 (No. 62) receptions for a total of 377 (No. 59) Yards Allowed through six games. Webb's 69.8-percent (No. 61) Catch Rate Allowed average on volume has earned him a -11.9 (No. 65) Coverage Rating, making him one of the worst cover CBs in the league with that low of a Routes Defended total.
It's incredibly easy to pin the upside of this matchup on Kupp's massive opportunity share. However, Webb's lack of cover skills from the slot drives this matchup to a top-five projected fantasy outcome. Webb is allowing opposing WRs 14.3 (No. 67) Fantasy Points Allowed Per Game on average, and has just one game where he's held a WR to under 12 fantasy points. Kupp's eight (No. 1) Red Zone Receptions are huge going into his matchup with Webb, who's surrendered three (No. 63) TDs on the year. Kupp's floor this week is a top-3 fantasy WR. Book it.
Chris Godwin, TB vs Logan Ryan, TEN
With starting CB Adoree' Jackson sidelined this week, the entire set of Tampa Bay WRs gets a boost in projected fantasy production. With that said, all the chips on the table should be thrown in on Chris Godwin having a monster game. Facing off against Logan Ryan, Godwin is primed to build off the momentum of a strong Week 7 where he logged 10 receptions on 12 targets for 151 receiving yards. Despite not having a touchdown, Godwin was able to record his fourth game with 25 or more fantasy points this season.
Ryan isn't necessarily a slouch in the defending department but he offers opposing WRs a nice fantasy floor. On 189 (No. 49) Routes Defended, Ryan has 27 (No. 55) Receptions Allowed for 335 (No. 49) Yards Allowed through seven games. His 12.4 (No. 36) Yards Per Reception average on just 7.1 (No. 25) Yards Per Target Allowed are telling of a CB who gives up yardage after the catch. These are extremely important metrics to note for this matchup. Godwin has an 11.8 (No. 39) Average Target Distance, but has 219 (No. 4) Yards After Catch while averaging 3.28 (No. 7) Yards Per Pass Route. Not only does Godwin see the volume, but he's among the most efficient WRs in the league with it.
Looking at the matchup as a whole, Ryan's floor of fantasy production given up is the absolute worst case for Godwin. Ryan iaverages 9.5 (No. 29) Fantasy Points Per Game Allowed as well as 1.41 (No. 21) Fantasy Points Per Target in 2019. On the other side, Godwin averages 24.2 (No. 1) Fantasy Points Per Game and has been as consistent as gamers could ask for from the position. This matchup is one that will be a fantasy onslaught with Godwin at the forefront. Lock him in as a top WR option for Week 8.