Among all positions in fantasy, wide receiver remains the hardest to evaluate on a week-to-week basis. Wide receivers compete with more of the same position on the field at one time. Unlike running back and quarterback, they see far less opportunity in a game. Understandably, this makes the wide receiver landscape substantially more difficult to project week in and week out. Small nuance in the way gamers evaluate week to week match-ups can be monumental. With that said, evaluating wide receiver match-ups against total team defense is obsolete. Where the true value lies is in deciphering the wide receiver versus cornerback battles that ensue from week-to-week. Using advanced stats, metrics, and analytics, this series will break down the top wide receiver vs cornerback match-ups each week. Identifying these marquee match-ups will give fantasy gamers an automatic edge in their line-ups.
Christian Kirk, ARI vs Tre Flowers, SEA
Christian Kirk is the highlight of this week's wide receiver matchup column. Logging 10 receptions for 59 rec yards for 15.9 (No. 24 among qualified wide receivers) fantasy points last week, he is in a smash spot for week four. Kirk faced a top passing defense in the Panthers last week, but draws a favorable matchup in Tre Flowers this Sunday. Flowers, through three games, is among the worst cornerbacks in terms of overall production and fantasy points given up.
---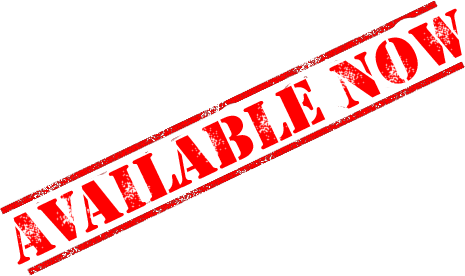 ---
Flowers has been one of the most tested CBs in the league this season. He has 101 (No. 63) Routes Defended and 31 (No. 69) Targets Allowed for a 30.7-percent (No. 67) Target Rate. On opportunity against, Flowers has 24 (No. 73) Receptions Allowed for a total of 241 (No. 67) receiving Yards Allowed. Adding to that, He's also allowed two (No. 56) touchdowns. An unsuccessful balance of opportunity and production given up has made Flowers one of the least efficient CBs in the league. Averaging a 77-.7-percent Catch Rate allowed to opposing WRs, his -33.3 (No. 70) Coverage Rating reflects just how bad he's been this season.
Flowers' high rate of being targeted and production allowed bodes well for Kirk's fantasy outlook this week. He has allowed 1.94 (No. 56) Fantasy Points Per Cover Snap and has averaged 20.0 (No. 69) Fantasy Points Allowed Per Game. It's also worth noting that he gave up 25.7 (No. 88) fantasy points to New Orleans receivers last week. The conditions are conducive for Kirk to have a massive week, as he's coming off two straight games with over 15 fantasy points. This matchup is going to bleed fantasy points for Kirk and the Cardinals offense.
D.K. Metcalf, SEA vs Byron Murphy, ARI
D.K. Metcalf presents another strong play on the opposite side of the ARI/SEA game. Coming into the draft process, many knocked Metcalf on his lack of collegiate versatility at the WR position. They were wrong. They didn't anticipate him to land in the perfect system with one of the most prolific deep-ball passers in the NFL. Now, he's a budding young receiver with loads of upside. That upside extends well into Week Four, as Metcalf has a great matchup against fellow rookie CB Byron Murphy.
Like Metcalf, Murphy was a highly touted prospect coming into 2019. So far, he hasn't lived up to the hype. On 32 (No. 9) Routes Defended, he has a 28.1-percent (No. 39) Target Rate and has allowed 12 (N0. 61) receptions. Seems like a small amount of volume given up, right? Correct. Peeling the layers back a bit, Murphy's 13.3 (No. 40) Yards Per Reception Allowed and 10.3 (No. 50) Yards Per Target Allowed scream mismatch. Metcalf ranks top 12 in both Yards Per Reception and Yards Per Target all while being second in WOPR only to Tyler Lockett, per Airyards.com.
Murphy has yet to be tested with tons of volume and that likely won't change this week against Metcalf. However, it doesn't need to for Metcalf to have a huge fantasy week. Murphy is allowing 12.7 fantasy points per game and an eye-popping 2.50 (No. 55) fantasy points per target. Metcalf's average of six targets, 1.93 (No. 37) Fantasy Points Per Target and 12.2 (No. 48) Fantasy Points Per Game are a conservative floor projection for this week. He is the perfect archetype to exploit Murphy and his weaknesses at the CB position. Fantasy gamers need to prepare for the Metcalf breakout that looms against Murphy and the Cardinals secondary.
Curtis Samuel, CAR vs Johnathan Joseph, HOU
Last week we saw D.J. Moore regress in terms of opportunity, which led to a big spike in Curtis Samuel's usage. With the insertion of Kyle Allen at quarterback, Samuel was tied with Greg Olsen for a team-leading seven targets. On that opportunity, Samuel logged five receptions for 53 receiving yards and one TD. His production subsequently amounted to 16.3 (No 23) fantasy points and his first top 24 fantasy finish of 2019. This week he draws Johnathan Joseph, an elderly CB who just gave up 158 yards and 32.8 (No. 90) fantasy points to Keenan Allen and the Chargers last Sunday.
Joseph is one of the lowest graded CBs across the board by us here at RotoUnderworld. For starters, he's shelling out yardage to opposing WRs. His 275 (No. 73) Yards Allowed pan out to an average of 91.7 yards per game allowed through three games so far. Joseph's capacity to give up production makes him an easy target. With a 28.4-percent (No. 61) Target Rate, he's allowed 22 (No. 70) receptions on 31 (No. 69) targets. On a per play basis, Joseph is giving up 12.5 (No. 33) Yards Per Reception and 8.9 (No. 47) Yards Per Target.
Over the past two weeks, Joseph's been a fantasy organ donor. He's averaging 1.79 (No. 46) Fantasy Points Allowed Per Target as well as 18.5 (No. 66) Fantasy Points Allowed Per Game. His 0.51 (No. 57) Fantasy Points Allowed Per Cover Snap are a feeding ground for Samuel, who averages 5.16 (No. 7) yards of Cushion per route run and has a 92.9-percent (No. 16) True Catch Rate. Samuel's increase in opportunity with Allen at QB makes him a top start in Week Four. Especially against old man Joseph and his poor CB play.
Amari Cooper, DAL vs Marshon Lattimore, NO
Amari Cooper has become a stalwart WR for the Cowboys since being traded mid-2018 season. His league-leading four receiving TDs and 21.3 (No. 6) Fantasy Points Per Game make him a virtual lock button start. Cooper's 3.04 (No. 6) Fantasy Points Per Target and 0.76 (No. 10) Fantasy Points Per Pass Route rate among the top for fantasy WRs on the season. However, this week's matchup against Marshon Lattimore has the makings of a WR1 overall week for Cooper.
Lattimore, a once-promising top 12 overall draft pick, has not lived up to his rookie season hype. Dating back to 2018, he has given up 95 receptions for 1,328 receiving yards and seven TDs. The trend continues in 2019. On 98 (No. 54) Routes Defended through three games, he's given up 18 (No. 63) receptions for 214 (No. 63) Yards Allowed and two (No. 56) TDs. His 75-percent (No. 63) Catch Rate and 142.0 (N0. 66) Passer Rating Allowed when targeted have earned him a -28.5 (No. 67) Coverage Rating.
Lattimore's poor play yields fantasy points to the opposition. He's averaging 2.14 (No. 60) Fantasy Points Allowed Per Target and 17.1 (No. 63) Fantasy Points Allowed Per Game. Cooper's aforementioned fantasy stats are a conservative baseline for this weeks matchup. Lattimore has yet to have a game where he's given up less than 15 fantasy points. Cooper has yet to have a game where he's scored less than 14 fantasy points. All signs point to a 100-plus receiving yard, multi-touchdown week for Cooper, making him an inarguable top WR play in Week Four.
Paul Richardson, WAS vs Janoris Jenkins, NY
With Terry McLaurin suffering a mid-week hamstring injury, Paul Richardson enters Week Four as a high upside play. Coming off an impressive week with eight receptions for 83 receiving yards and one TD, Richardson logged his second double-digit fantasy point-scoring week on the year. Despite the solid outcome, the play here for this week is due to the expected volume increase as well as an enticing matchup against Janoris Jenkins. The overall matchup has the potential to be a shootout between the two teams, and Richardson has the matchup to facilitate a big fantasy day.
Jenkins is another aging CB with a knack for giving up massive production to opposing WRs. On the year, Jenkins has 21 (No. 69) Receptions Allowed for 322 (No. 74) Yards Allowed. The total production given up is heavily correlated with Jenkins being targeted in the passing game often. His 33 (No. 71) Targets Allowed on 96 (No. 50) Routes Defended accumulate to a 34.4-percent (No. 70) Target Rate, easily among the highest in the league. Broken down on a per play basis, Jenkins' high rate of being targeted results in an average 15.3 (No. 60) Yards Per Reception Allowed and 9.8 (No. 55) Yards Per Target Allowed.
From a fantasy perspective, Jenkins is as generous as CBs come. His 23.7 (No. 72) Fantasy Points Allowed Per Game are staggering. However, it's his 2.16 (No. 61) Fantasy Points Per Target that make Richardson a strong play this week. The expected increase in volume for Richardson, coupled with Jenkins' aptitude to give up fantasy production, make this a matchup gamers should be exploiting. It's worth mentioning that both WAS and NY defenses rank in the bottom half in passing DVOA per Footballoutsiders.com. The potential for a shootout makes this matchup enticing.