The Cincinnati Bengals lost two offensive linemen this offseason. They lost two excellent linemen: Andrew Whitworth, a top-5 tackle, and Kevin Zeitler, a top-10 guard. But fantasy drafters are far too pessimistic on the Bengals, drafting their signal caller Andy Dalton No. 19 at the position. They're drafting Carson Wentz and Eli Manning ahead of Dalton. Wentz and Manning threw a combined 30 picks last season! Yes, the Giants and Eagles added some weapons, but so did the Bengals. Why then are we ignoring Dalton and the Bengals offensive firepower?
Quarterback
Andy Dalton
Andy Dalton had a rough season in 2016, tossing just 18 touchdowns. However, this isn't surprising considering that by the last game of the season he was down his No. 1 WR, No. 1 TE, and No. 1 and No. 2 RBs. Dalton has always been an average quarterback, one whose efficiency depends on the weapons surrounding him.
Andy Dalton has proven he can succeed with a good offense around him. In 2015, A.J. Green, Tyler Eifert, Marvin Jones, Mohamed Sanu, and Giovani Bernard all played at least 13 games. Dalton was impressive that year, ranking No. 2 in both passer rating and yards per pass attempt. In 2016, however, his efficiency dipped with Green, Eifert, and Bernard banged up. Dalton finished 2016 with a -4.2 (No. 21) Production Premium and 4.3 (No. 17) air yards per attempt. However, he was unlucky and should expect a positive regression even before accounting for the improved surrounding cast. Looking towards 2017, the weapons are there for Andy to replicate his 2015 success. Provided Green and Eifert stay healthy, the additions of John Ross and Joe Mixon make the Bengals a dangerous offense.
Running Back
Joe Mixon
Joe Mixon is the best running back prospect in the past two years. Yes, even better than Ezekiel Elliott. Despite sharing a backfield with Samaje Perine at Oklahoma, Joe posted a 6.8 YPC and 11.7 percent College Target Share. This compares favorably to Elliott's 6.3 YPC and 8.9 percent College Target Share marks. According to Graham Barfield, Mixon posted a 6.75 yards created/attempt mark in college. This is way ahead his peers in the past two draft classes: Elliott (5.98), Fournette (5.83), and McCaffrey (5.63). In college, Mixon received 5.60 fewer touches per game than Elliott. Yet he produced 151 yards from scrimmage per game, almost as many as Ezekiel Elliott's 155.90 mark with fewer opportunities. Evan Silva believes he is such a talented pass catcher he could start at wide receiver. Say it with me: "Mixon is the best running back in the 2016 and 2017 draft classes."
The Bengals clearly believe in Joe Mixon's precocious talents, taking him with a top-50 pick in the draft. This is despite character concerns that had many thinking Mixon could fall out of the draft entirely. Mixon's competition for the starting tailback role is not very steep. Jeremy Hill just posted a sub-4.0 YPC for consecutive seasons, and Giovani Bernard is recovering from an ACL tear. Considering his immense talent and the draft capital invested in him, Joe should have little trouble seizing the starting running back job. As discussed previously, he should see plenty of volume in the receiving game.
Almost 9.1% of Joe Mixon's carries in 2016 went for 20+ yards, which leads all RBs not only in the 2017 class — but last year's class, too.

— Graham Barfield (@GrahamBarfield) February 11, 2017
Giovani Bernard
If Joe Mixon falters, Giovani Bernard is waiting in the wings. Don't forget that the Bengals were feeding Bernard down the stretch, giving him over 15 opportunities a game from Week 4 until he got hurt. As we saw with Elliott last year, even the perfect college prospect can have difficult transitioning to an NFL bellcow. It may have gone unnoticed due to his hyperefficiency last year, but Zeke was barely used in the passing game and only had two receptions a game last year. Should Mixon experience something similar, Bernard would be the primary beneficiary. At worst, he makes for a strong handcuff with upside in PPR leagues. After all, we already know he's better than Jeremy Hill.
Wide Receiver
A.J Green
A.J. Green remains one of the most undervalued wide receivers in football. Did you know that before playing just two snaps in week 11, Green ranked first in fantasy points per game last year? Prior to getting hurt last year, Green had recorded 1000 yards in each of his first five seasons. The only other wide receiver to do that is Randy Moss. Last year, A.J. ranked No. 3 in Target Share and No. 9 in Yards Per Target. That's a deadly combination of volume and efficiency not matched by Antonio Brown, Odell Beckham, Julio Jones, or Mike Evans.
The Bengals draft indicates they plan to run an up-tempo high volume aerial attack. Naturally, this would be to Green's benefit. Green's air yards per game were already in elite company. With John Ross keeping safeties honest, expect A.J. to continue terrorizing defensive backs in 2017. After the top 3 of Brown, Beckham, and Jones, Green should be the No. 4 wide receiver off the board in seasonal fantasy football drafts.
---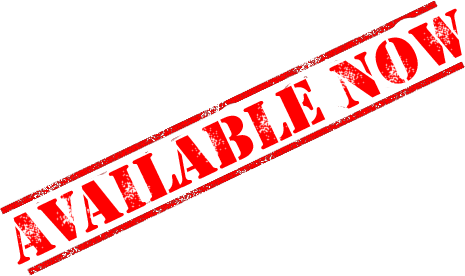 ---
John Ross
John Ross is best known as the guy who broke the record for a 40-yard dash. However, he is more than just a one-trick pony. He was extremely productive at college, boasting a 34.1-percent (63rd-percentile) College Dominator Rating at a Power-5 Conference program in Washington. Ross was used down the field, as evidenced by his 18.0 Yards Per Reception with the Huskies, and he features an 18.8 (93rd-percentile) Breakout Age.
There is competition in Cincinnati in the form of Brandon LaFell. However, with his top-10 draft capital and impressive pedigree, John Ross will certainly see the field. When he does, John will see a valuable role opposite A.J. Green. Moreover, he can help lift the whole offense much like Desean Jackson will now do for Tampa Bay.
Tyler Boyd
With Ross and Green on the outside, Tyler Boyd is expected to continue to play the slot. He had the second highest slot rate in the league last year with 57.0-percent. His efficiency, however, left a lot to be desired: he ranked No. 79 in Target Premium. However, this was to be expected for a rookie with a young 18.8 (92nd-percentile) Breakout Age. Now in his second year with an additional year of chemistry with Dalton, Tyler can fill the Cole Beasley role in the Cincinnati offense. While his touchdown upside remains limited, he has a solid floor in PPR leagues.
Brandon LaFell
While he has a reputation for drops, Brandon LaFell had a quietly productive 2016, hauling in 6 touchdowns  to go along with 862 receiving yards. He did this with respectable efficiency, as he had a +3.5 (No. 47) Production Premium. However, most of this volume came due to injuries to A.J. Green and Tyler Eifert. With John Ross added in the fold, it will take injuries once again for Lafell to return fantasy value in 2017. Until that happens, he is nothing more than a late-round best ball dart throw or a streaming candidate in-season.
Tight End
Tyler Eifert
Tyler Eifert may seem like a volatile, touchdown-dependent fantasy asset. However, these touchdowns are very sustainable. In 2015, he had more red zone targets per game than Rob Gronkowski. In 2016, he received 6 targets inside the 10 in his 8 games played. This would have put Eifert on pace for 12 targets inside the 10 yard-line for the year. Only Jordy Nelson received more than 12 targets inside the 10-yard line in 2016. Coincidentally, Nelson lead the league with 14 receiving touchdowns last year.
Tyler Eifert is more than just a guy who happens to receive a ton of red zone volume. He's efficient as well. In 2015, he was No. 3 among NFL tight ends in fantasy points per target and first in yards per target. Even in an injury-marred 2016 season, Eifert was tied for second among tight ends with a 45 percent red zone target conversion rate.
He lifts Andy Dalton's efficiency as well. In Dalton's 2015 near-MVP year, he had a 144.1 QB Rating and 9.1 yards per attempt when targeting Tyler Eifert. Those numbers fell to a 94.2 QB Rating and 8.3 yards per attempt when targeting any other receiver, including A.J. Green.
Last season, when Andy Dalton targeted Tyler Eifert…

144.1 QB Rating
77.4% Completion Percentage
9.1 Yds /Att
12:0 TD to INT

— Scott Barrett (@ScottBarrettDFB) October 11, 2016
Summary
Last year, Andy Dalton finished as the No. 12 quarterback in fantasy. This was despite the fact that in the only two games Tyler Eifertand A.J. Green both played, neither was healthy enough to play more than 15 snaps in those couple games. With both healthy, Dalton will have an assortment of weapons to work with. John Ross and his 4.22 40-yard dash should lighten the box by his mere presence, making up for the offensive line losses. Oh, and the Bengals also added a better running back prospect than Ezekiel Elliott. This team has plenty of weapons and should have no problem replicating their 2015 offensive success.