Following the 5-11 campaign the New York Jets had in 2016, it was clear that there were a lot more questions than answers on the roster. The Jets finished No. 30 in the league in offensive touchdowns and total offensive points.  The wide receivers were partially responsible for the pathetic offensive output.
The Jets Offense
In 2015, behind Offensive Coordinator Chan Gailey and quarterback Ryan Fitzpatrick, the Jets had one of the most formidable air attacks in the NFL. The wide receivers led the league in targets (451), receptions (259) and touchdowns (29) while finishing No. 3 in yards (3,356).
The 2016 Jets were disastrous from the get go of the regular season. Receiver Eric Decker went on injured reserve with a partially torn rotator cuff after week 3 and missed the rest of the season. Quarterback Ryan Fitzpatrick struggled mightily, throwing for 2,252 yards, 10 touchdowns, and 13 interceptions before being benched in favor of Bryce Petty for the remainder of the season. Star receiver Brandon Marshall also struggled, having his worst season since his rookie year posting a 59/788/3 line. In 2015, Marshall and Decker finished as PPR WR3 and WR13, respectively.
Following the 2016 season, Brandon Marshall and Ryan Fitzpatrick were both released and Offensive Coordinator Chan Gailey retired.
2017 Wide Receiver Corps
The Jets will enter fall camp carrying 13 wide receivers on the roster. Former second round draft pick Devin Smith (2.05) was recently released following a second ACL tear, opening the door someone else to take his spot. During the draft the Jets took two receivers: WR ArDarius Stewart of Alabama and WR Chad Hansen of California.
The Jets have a history of keeping 5-6 receivers on the 53 man roster. Assuming both draft picks make the roster, the most obvious outcome for the September depth chart would be:
The No. 6 receiver spot is the hardest to predict. Returning player Jalin Marshall would seem to have the advantage, but was slapped with a four game suspension to open the season. The other front runners vying for the last spot would be Charone Peake, Quinton Patton, Frankie Hammond and the well-documented rookie KD Cannon. Cannon is already on his second team after being released by the 49ers following a minicamp. It's also important to note that Robby Anderson was recently arrested in Miami, and is facing a felony charge. Anderson could already be walking on thin ice with the team.
Eric Decker
Eric Decker is one of the most underrated receivers seemingly every year. From 2012-2015, Decker has finished as PPR WR9, WR9, WR26, and WR13 consecutively. Decker was also an excellent college player posting a 44.5-percent College Dominator Rating (88th percentile) and averaged 15.2 yards per reception (58th percentile).
Eric Decker showed an excelled efficiency in 2015 with a +23.7-percent Target Premium (No. 10) and +8.8 Production Premium (No. 36). Decker currently has an ADP of 109.3 and a position rank of WR52. Decker should see a positive game flow as the rebuilding Jets will often be trailing in most games, meaning they will be passing the ball a lot. Decker will once again command most of those targets in route to another top 24 season.
---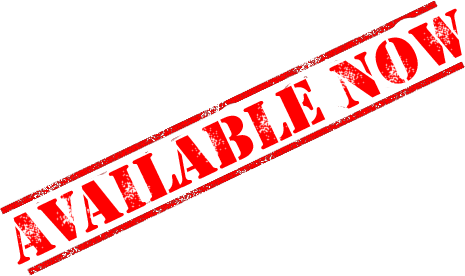 ---
Quincy Enunwa
Quincy Enunwa has a current ADP of 146.5 and a position rank of WR68. He finished 2016 as PPR WR45, ahead of teammate Brandon Marshall, on a team that finished No. 22 in the league with 586 pass plays. Enunwa was also out-snapped by Marshall (98.9-percent to a 90.1-percent snap share).
Quincy Enunwa also was productive in college, posting a 41.7-percent College Dominator Rating (83rd percentile). He showed above average efficiency in 15.3-percent Target Premium (No.12), an 80-percent Contested Catch rate (No.11), 6.7-percent Drop Rate (No.17) and received 20.8-percent red zone target share (No. 33).
ArDarius Stewart
ArDarius Stewart, the Jets third round pick, is a sneaky dynasty stash. Stewart is currently falling to the mid-third round of rookie drafts. Stewart averaged 10.7 YAC, which landed him 2nd among all power 5 receivers.  Stewart had an underrated college career for Alabama playing for a team that only managed a measly 210.3 yards per contest in 2016. Stewart had some superb games last season:
#20 USC: 4/113/2
#16 Arkansas: 5/120/0
#9 Tennessee: 8/90/1
Miss State: 8/156/3
#13 Auburn: 10/127/1
If New York moves on from Eric Decker after the season, Stewart could be on the fast track to the starting position. Stewart's game will translate well to the NFL as a possession receiver. It's also hard to ignore the pedigree of receiver to come out of Alabama: Julio Jones, Amari Cooper, and future top pick Calvin Ridley.