No one is selling you Davante Adams at a discount because of one bad week and there won't be a single offer at your doorstep after you put David Moore on the trade block. Buying low and selling high rarely works. Even though you might be the only player in your league using PlayerProfiler, your opponents aren't idiots. Grow up, take some risks, and buy high or sell low.
Buy High
Josh Jacobs, RB, Las Vegas Raiders
Josh Jacobs came into the NFL as a promising prospect with a specific concern. He hadn't been used as a three-down back at any point during his three-year career at Alabama. He peaked at 120 carries and 20 catches in his junior season. This gave him a College Dominator Rating that ranks in the 15th-percentile among qualified running backs. Even his 4.3-percent College Target Share ranks below the 20th-percentile. He blew away expectations as a rusher in his rookie campaign, but still lacked the receiving usage that scouts raved about seeing on his college tape.
Jacobs has been as good as the tape grinders have billed through two games this year. He even has seven (No. 11) catches for 63 (No. 10) receiving yards on a 14.5-percent (No. 6) Target Share. He hasn't missed a beat as a runner either. Jacobs currently leads all running backs with 23 Evaded Tackles and has a 39.0-percent (No. 9) Juke Rate.
People will still be anchored to draft capital early in the season. Take advantage of that and abandon ship on lesser backs such as Joe Mixon and Dalvin Cook in favor of Jacobs. 
Diontae Johnson, WR, Pittsburgh Steelers
Fantasy football doesn't have to be hard. Diontae Johnson ranks No. 4 among qualified wide receivers in both Target Share (31.9-percent) and Hog Rate (21.1-percent) through two weeks. His 23 targets are the second-most and he's running laps around JuJu Smith-Schuster. Johnson's Target share is over 10-percent higher and he has 30 more receiving yards. Smith-Schuster is being used in the slot on two-thirds of his snaps and that has his Average Target Distance sitting in running back territory at 4.4 (No. 101). Johnson is at a much more palatable 7.6 (No. 72) mark.
---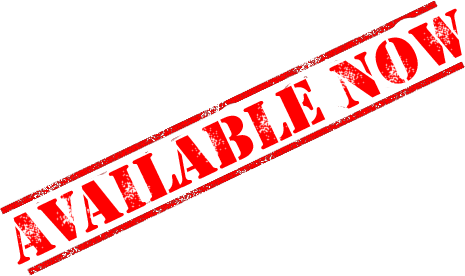 ---
Johnson led all rookies in receiving yards last year at 59 (No. 34) catches. He did this despite seeing some of the worst quarterback play in recent years with Mason Rudolph and Devlin Hodges trading off 150-yard passing games for most of the season. Much like Smith-Schuster, the age-adjusted production at the NFL level was the signal that tipped off sharp analysts to Johnson's ascendance.
Was *this* close to putting "Diontae Johnson Will Outscore JuJu Smith-Schuster" in my fantasy bold predictions piece that just dropped. I'm with you.

— JJ Zachariason (@LateRoundQB) August 18, 2020
Smith-Schuster isn't dead yet, but don't let his presence scare you off from making moves to get Johnson on your roster. He's a WR2 now, but he can break into the low-end WR1 realm if he keeps up this Target Share.
Sell Low
A.J. Green, WR, Cincinnati Bengals
The Bengals have given A.J. Green a 23.4-percent (No. 21) Target Share and a 44.5-percent (No. 6) Air Yards Share. He's given them a whole eight (No. 32) catches for 80 (No. 60) yards. Green's efficiency metrics have been the stuff of nightmares. He's outside the top 75 receivers in (but not limited to):
–Target Premium (-56.6-percent)
-QB Rating when targeted (47.6)
-Yards per Target (3.6)
-Fantasy Points per Route Run (0.21)
Pick almost any metric. If you're on Green's page, it's going to say he's closer to No. 100 than even No. 50. He's standing on the edge of a fantasy cliff and Tee Higgins' presence will be the final nudge. 
Higgins posted 19.8 (93rd-percentile) College YPR with an 18.6 (96th-percentile) Breakout Age at Clemson. The Bengals took him with the first pick in the second round of the 2020 NFL Draft as their long-term complement to Joe Burrow. The future has come for Green's job. He may post a nice game against the Eagles this week, and may even pop a few more times down the road, but those games will be fleeting. Look to move him for younger players in similar situations such John Brown or CeeDee Lamb.
D.J. Chark, WR, Jacksonville Jaguars
D.J. Chark was never going to be an alpha receiver. Despite have mind-blowing athleticism—he runs a 4.34 (98th-percentile) 40-Yard Dash at 6-3, 199-pounds, he never managed to top 1,000 yards in college. His offense wasn't the problem either, seeing that he peaked at a 25.3-percent (36th-percentile) College Dominator Rating. He broke out in his second year in the NFL, but his competition for targets consisted of Dede Westbrook and Chris Conley. The Jaguars recognized their lack of an alpha receiver and brought one in via the NFL Draft by selecting Laviska Shenault with the 10th pick of the second round.
With an upper-percentile College Dominator, College Target Share, Breakout Age, and Speed Score to his name, Shenault has all the trappings of a leading receiver.
Keelan Cole's subtle resurgence hasn't done Chark any favors either. Cole leads the team in all receiving categories, which includes his 18.8-percent (No. 40) Target Share. Cole posted 99th-percentile marks in both College Dominator and Yards per Reception at Kentucky Wesleyan before posting 748 yards as a rookie in the NFL. Between Cole and Shenault, the target squeeze will be too great for Chark to overcome. He falls into a similar boom-bust weekly range as A.J. Green despite the cost in fantasy drafts indicating both would be more useful fantasy options..