To be clear, you are not about to read a "Zero Rb is Dead" article. I refused to drop Danny Woodhead last year out of respect for all he has done for me and the Zero RB community. I'm all in for the cause. However, just because we love a good late round running back doesn't mean we can't be discerning with which backs we choose to draft this year. With the running back renascence in full swing the middle and late rounds are full of gems at the running back position, but inevitably are full of busts as well. This is five backs you should be avoiding in 2017, complete with an average draft position courtesy of the 4For4 ADP Tool and pivots to players with similar upside, value, or skill sets that you can draft instead
1. Paul Perkins
ADP: 80
Pivots: Adrian Peterson, Shane Vereen, Danny Woodhead
To be fair to the Paul Perkins fan club there's not a ton of data points on his profile that screams stay away. The problem is that there's not a ton to get excited about either. He places above the 60th-percentile in one category, 40 yard dash. Furthermore, Perkins' 97.9 (50th-percentile) Speed Score, one of the most predictive RB workout metrics, is exactly average. Looking at how his rookie year went inspires even less confidence. Among players with 50 or more carries there were 5 players other than Perkins to finish outside of the top 32 in Production Premium, Juke Rate, Breakaway Run Rate and Catch Rate.
Besides Todd Gurley, who plays for the Los Angeles Rams this is a group of players who can't do anything well. We don't want them on our fantasy teams and that includes Paul Perkins. Well at least there's opportunity right? Not really. The Giants called 390 run plays, 24th in the league, while calling 627 passing plays, No. 10th in the league. They then went out and signed Brandon Marshall, who is one year removed from a career year with the Jets, and drafted Evan Engram in the first round. This is a team that clearly wants to pass the ball even more this year and still has an elite satellite back, in Shane Vereen, who will prevent Perkins from even uttering the phrase 3rd down.
That brings us to the obvious pivot, Shane Vereen. If this offense wants to pass, let them pass, and let those passes be directed towards Vereen. Then draft Vereen accordingly. Within a few picks of Paul Perkins sits Danny Woodhead, another satellite savant. Even with the signing of Jeremy Maclin there are still a large number of targets unaccounted for in Baltimore and Woodhead is the ideal player to take them. You still want the two-down back for a pass heavy offense you say? Well then splurge a round or two earlier and draft Adrian Peterson. Go ahead and treat yourself. You've earned it. Enjoy the numerous Peterson red zone carries for the first time since the birth of Zero RB. The Saints have done everything in their power to not give Mark Ingram the ball and now they have one of the greatest running backs of all time. Even if he's not the 300 carry, hyper efficient player he used to be Peterson will still see a large amount of red zone carries in a perennially dominant offense.
2. T.J. Yeldon
ADP: 219
Pivots: Chris Thompson, DeAndre Washington, Rex Burkhead
I know. I can hear you already. For most of the readers of this article this is like saying "don't draft Peyton Manning this year." I get it. He's a late round flyer most of you aren't picking anyways. But for between 5 and 9 people reading this, the "T.J. Yeldon could be the third down back" thought has popped into their head. This is for you. The rest of you go ahead and skip to player number three on the list. To put things as simply as possible, Yeldon is an overrated pass catcher and Leonard Fournette is an underrated pass catcher. Yeldon was not elusive in space last year, registering a 23.3-percent Juke Rate (No. 38). As a third-down back one would expect for him to take advantage of the light fronts he saw. Instead he had a 4.1 (No. 63) yards per carry against light fronts. Of players with 50 or more carries the players directly above Yeldon in YPC vs. light fronts do not inspire confidence in him. The aforementioned Paul Perkins, Eddie Lacy, and Matt Forte were the players ahead of him at 4.2.

T.J. Yeldon doesn't profile as an agile, quick in space, back with an 11.41 (38th-percentile) Agility Score. He even managed to turn the seventh-most targets into the 11th most receptions, and the 11th most receptions into the 21st most receiving yards. He did a magic trick with all of his targets and turned them into nothing. The only positive on his profile as a receiver is his 8.8-percent ( 62nd-percentile) college target share. To this I direct you to Leonard Fournette's 11.9-percent (82nd-percentile) college target share.
If you want a back who can actually catch passes and profiles as an electric receiving threat you might choose Chris Thompson instead. On a Washington team that's offense is on the rise, Thompson appears to be the only player capable of receiving significant targets from the backfield for Kirk Cousins. Not the highest upside but opportunity should be knocking. Other end of draft picks that are better bets than T.J. Yeldon include Deandre Washington and Rex Burkhead. Washington should step into the passing downs role as early as week 1 with his 9.7-percent (68th-percentile) college target share and if Marshawn Lynch is as inefficient or injured as he was when we last saw him Washington could be a league winner. There was a two week window where Burkhead was the only early downs running back on the patriots and everyone wanted a piece. Long gone are those days but as a last round pick Burkhead still offers that upside and you should be taking any part of the Patriots backfield you can get.
3. Derrick Henry
ADP: 71
Pivots: Jonathan Williams, Mike Gillislee, Frank Gore
Derrick Henry is an Olympic level athlete. Henry has a phenom level, 43.5-percent, 91st-percentile College Dominator rating and recorded 90 total carries over the course of two games in college. And none of that matters until he's the starter. Unless something happens to Demarco Murray, Henry is a pure handcuff. As the off season pushes forward Henry's ADP will continue to rise and players who will start in week 1 will be taken after him. There are players with Henry's level of upside, who also have floors based on guaranteed playing time. Yet they continue to go after him. Even if Murray is injured and relinquishes his 293 (No. 3) carries to Henry, we just don't know if he'll be good. J.J. Zachariason wrote a phenomenal article detailing the futility of drafting pure handcuffs. The biggest point relative to Henry is the 7.4 week average significant injury to a handcuff's starter.
If DeMarco Murray does get injured, that's a big if, on average that wouldn't happen until week 7. You will be holding a likely unusable player for 7 weeks in Derrick Henry. What we do know is that there would be a substantial drop off from Murray to Henry in receiving production. Murray received 14.2-percent (90th-percentile) of Oklahoma's targets in the pass game so it should surprise no one that he caught 53 passes (No. 6) in 2016. Henry, on the other hand had a 3.8-percent, 12th-percentile college target share. It should also not be ignored that his street fighter best comparable player in Zangief — not exactly an elite NFL receiver.
If you want a backup to a prolific, aging running back just take Jonathan Williams. No, Williams is not as good of a player as Derrick Henry. Of course he isn't. But when Williams can be your last pick and Henry is one of your first few running backs, consider taking the late value instead and make your first running back someone who will play in week 1. To be clear, unless your roster is very deep, you probably shouldn't be taking a pure handcuff. However, if you must, there a better options. If you're chasing the touchdown upside of the backup to DeMarco Murray then look no further than Frank Gore. Yes boring, old, Frank Gore. Fantasy enthusiasts don't seem to realize that Robert Turbin had eight total touchdowns (No. 17) last year. Touchdown vulture does not do this man justice. Turbin evolved into a Touchdown Pterodactyl last year. Eight touchdowns seems like a lofty goal to repeat in 2017. Expect Gore to get some of those back. Another running back near Henry's ADP and a better choice than him is Mike Gillislee. See: Blount, LeGarrette (2016)
4. Doug Martin
ADP: 81
Pivots: Jeremy McNichols, Duke Johnson, Theo Riddick
It's time to let go of Doug Martin. Back in 2012 we were both young. He was an explosive athlete. It was a time before Shawn Siegele's seminal piece on Zero RB had even been released. Everyone wanted a young stud running back and then Martin walked in the door. Now it's 2017, Martin has had 3 seasons rendered useless by injury and we have moved on to anti-fragility drafting. Last year Martin carried the ball 144 times, a moderate sample size, and it was a highly inefficient year for him. He ranked outside of the top 50 running backs in Production Premium, Juke Rate, and Breakaway Run Rate.
---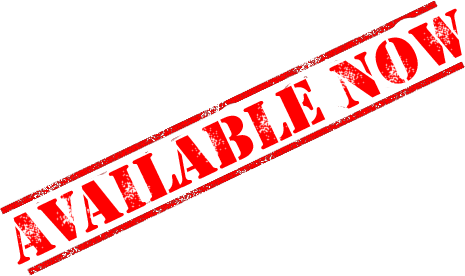 ---
Doug Martin will enter 2017 spending 3 games suspended and in this time talented players like Charles Sims and Jeremy McNichols will take over all of the passing downs work and maybe more. Martin will return to a crowded backfield as the ghost of running backs past and the Buccaneers could relegate him to a backup role sooner rather than later. Even in 2015, Martin Season 4: The Return of Doug Martin, he showed signs of falling off with a -2.9 (No. 42) Production Premium and a .71 (No. 49) Fantasy Points/Opportunity. I won't forget you Martin, but I also won't be drafting you.
Late in the single digit rounds, where Doug Martin is being drafted, there a many prime Zero RB backs to take instead. Theo Riddick sticks out as a superior value. A wide receiver disguised as a running back, Riddick had 53 receptions (No. 6) and 371 (No. 12) receiving yards last year while only playing 10 games. Assuming he's healthy this year it, would be unsurprising to everyone if he returned to 80 receptions (No. 2) and 697 receiving yards (No. 2) like he did in 2015.
If you're looking for Riddick with more upside then Duke Johnson might suit you better. Johnson had 74 targets (No. 5) last year, similar to Riddick. The major distinction between them is Johnson's superior 112.3 SPARQ-x Score (51st-percentile) and a 30.6 BMI (59th-percentile). If he does have an increase in touches in 2017, his 8.1-percent (No. 5) in the Breakaway Run Rate and 35.4-percent (No. 2) Juke Rate could make him fantasy gold.
If you want upside in the Tampa Bay backfield take Jeremy McNichols. The PlayerProfiler darling might be a long shot as a fifth round pick but out of the Buccaneers running backs he's the only one with 3 down potential. A bell cow in the making, McNichols might be cut from your fantasy roster by week 4, or he could be the missing piece to the nuclear powered Buccaneers offense.
5. Kareem Hunt
ADP: 99
Pivots: Terrance West, Spencer Ware, Rob Kelley
Spencer Ware is an outlier. He has no collegiate metrics above the 40th-percentile. He looks like a practice squad level player. Yet here we are. We live in a world Ware is an above average running back. Ware registered 14.1  fantasy points per game (No. 16) in 2016 and showed a lot of positive signs. Most telling could be his success against all defensive fronts. There were 42 players last year with over 100 carries. There were 9 players who ranked top 20 in that group of 42 in YPC vs. stacked, base, and light fronts.
These players were able to win against all defensive fronts and most of them, including Spencer Ware were prolific receivers out of the backfield. Ware had 447  (No. 6) receiving yards on just 42 (No. 28) targets in 2016. All of this is to say that Ware has not left Kareem Hunt with any opening to see a significant snap share in 2017. And if he did would he be any good? Hunt's modest 28.7-percent (58th-percentile) College Dominator Rating at a small school, Toledo, and extreme lack of athleticism evidenced by a 102.7 (19th-percentile) SPARQ-x Score, indicate that he is not NFL workhorse material. With all of this it is baffling that Ware is being drafted 62nd overall and Hunt is going only 3 rounds behind him at No. 99 overall.
If Ware falls to a point where you are taking your first running in a draft this summer draft him. Draft him and forget you've ever heard the name Kareem Hunt. Another starting running back who fantasy player seem to forget exists is Terrance West. In 2016 West had a 5.2-percent (No. 24) Breakaway Run Rate and a 26-percent (No. 26) Juke Rate. This is a starting running back who had an above average efficiency season last year and is going in the double digit rounds. Sometimes Zero RB is too easy. The last underrated starter is Rob Kelley. Like Ware, Kelley was an underwhelming prospect. In fact, Kelley profiles to be a high school right guard. Also like ware, Kelley defied the concept of statistics and is currently the starter for a rising Washington offense whose offensive line had a 132.4 (No. 4) run blocking efficiency rating. Put your "Fat Rob" bias aside and draft Kelley.
Summary
After a disappointing year in 2016 the Zero RB zealots should rally for a major comeback this year with natural regression at the running back position, deflated wide receiver, and inflated running back ADPs. There will be many leagues won this year with late round running backs who break out big in the second half, provide surprise PPR value, or take a job early and never let go. This was just 5 running backs that won't be any of those things this year.