Height

5' 8"

Weight

189 lbs

BMI

28.7

(24th)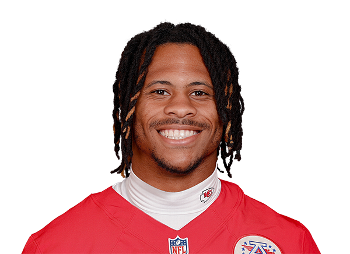 Draft Pick

Undrafted

2022

College

Ole Miss

Age

22.4
Workout Metrics
40-Yard Dash
Speed Score
Burst Score
Agility Score
Bench Press
High School Workouts
40-Time
Speed Score
Vertical Jump
20 Yard Shuttle
Scouting Grade
Jerrion Ealy Bio
Jerrion Ealy was a 5-star prospect from Jackson Prep in Flowood, MS. He was the number 3 running back in the 2019 class and the number 3 prospect coming out of Mississippi. In addition to being a top running back he excelled at baseball too. In fact, he was drafted in the 31st round of the 2019 MLB draft by the Arizona Diamondbacks. Read More
College Dominator

College YPC

College Target Share

SPARQ-x
Jerrion Ealy Injury History
Jerrion Ealy College Stats
Year

Year

Games

Games

Rush Attempts

Rush Atts

Rushing Yards

Rush Yrds

Total Touchdowns

TDs

Receptions

Rec

Receiving Yards

Rec Yrds

Target Share

Tgt Share

Age

Age

School

School

2019

12

(RB)

104

722

(6 tds)

7

20

(23 tgts)

172

6.9%

19

Ole Miss

2020

9

(RB)

147

745

(9 tds)

10

15

(18 tgts)

155

5.4%

20

Ole Miss

2021

12

(RB)

133

768

(5 tds)

7

32

(35 tgts)

218

8.2%

21

Ole Miss
Who is Jerrion Ealy
Jerrion Ealy immediately produced as a true freshman at Ole Miss. He led the backfield in rushing and receiving yards. Electric in space, his film showcased his explosive play making ability. Sharing a field with Elijah Moore, Snoop Conner, and Dontario Drummond, he actually accrued more yards from scrimmage than all three (894). Ealy was also great as a kick returner, gaining 317 return yards and 1 touchdown.
In 2020, Jerrion Ealy continued to excel as a rusher, pass catcher, and kick returner. On special teams he racked up 289 yards and 1 touchdown. He averaged 16 rush attempts and at least one reception per game. Ealy led the team in rushing yards (745) and led the backfield in receiving yards (155). The production in the receiving game dropped as Matt Corral started to rush more.
The 2021 season was Jerrion Ealy's last season as Rebel. He continued to produce in all phases. He totaled over 1,000 yards from scrimmage for the 3rd season in a row at 5.8 yards per carry and 6.8 yards per reception. Jerrion Ealy has satellite back plus production, sustained production over multiple years, and played special teams. His 5th round draft projection probably has more to do with his size at 5-9 189lbs than his college production. He'll most likely find a way onto the field through special teams.
Jerrion Ealy was a UDFA signed by the Kansas City Chiefs following the 2022 NFL Draft. With no draft capital, he's got to beat out Isiah Pacheco, CEH, and Ronald Jones to earn time. His one key trait is that he offers versatility as a special teams player.