Height

6' 3"

Weight

226

Hand Size

9 1/8"

(12th)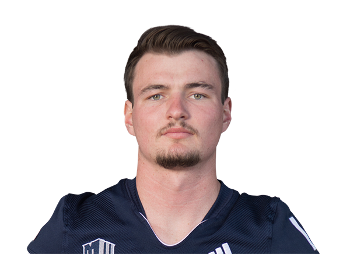 Draft Pick

Undrafted

2022

College

Nevada

Age

22.7
Workout Metrics
40-Yard Dash
Burst Score
Agility Score
Throw Velocity
Wonderlic Score
College QBR

College YPA

Breakout Age

SPARQ-x
Carson Strong Bio
Considered a three-star recruit by Scout.com, and Not Rated on ESPN, Carson Strong graduated from Will C. Wood High School after missing his senior football season due to injury. Strong was the 11th-ranked Pro-Style Quarterback in California during the 2018 recruiting cycle, behind the likes of Spencer Petras(Iowa), Matt Corral(Ole Miss), and J.T. Daniels(USC). Read More
Carson Strong College Stats
Year

Year

Games

Games

Pass Attempts

Pass Atts

Passing Yards

Pass Yds

Yards Per Attempt

YPA

Completion Percentage

Comp %

Passing Touchdowns

Pass TDs

Rushing Yards

Rush Yds

Age

Age

School

School

2018

1

(QB)

0

0

-

-

0

4

19

Nevada

2019

10

(QB)

374

2,335

6.2

63.40%

11

(7 ints)

-6

20

Nevada

2020

9

(QB)

355

2,858

8.1

70.1%

27

(4 ints)

-95

21

Nevada

2021

12

(QB)

523

4,175

8.0

70.00%

36

(8 ints)

-208

22

Nevada
Carson Strong News & Analysis
Recent News
The Pittsburgh Steelers plan to host Ole Miss quarterback ...
Player Popularity Index (PPI) ranks PlayerProfiler page views over the last 30 days. For example, the No. 1 PPI player page is the most frequently visited page in recent weeks.
Who is Carson Strong
Strong redshirted as a freshman in 2018, and earned offensive scout team player of the year, before starting full-time in 2019. In both 2020 and 2021, he was named the Mountain West Offensive Player of the Year, and given All-Mountain 1st team honors. Accumulating an impressive 7,033 passing yards, and 63 touchdowns in that 21 game span. Currently, in NFL Mock Draft circles, Strong has projected draft capital anywhere from Pick #11 all the way to Pick #82.
The only thing drawing teams away from the Big Arm talent out of Nevada, is his lack of rushing ability. In three seasons at Nevada, Strong compiled a -309 rushing line with 0 touchdowns. Strong was also invited to the 2022 Reese's Senior Bowl in Mobile, Al.
Carson Strong was an UDFA signed by Philadelphia following the NFL 2022 Draft. Presumably behind Hurts and Minshew, he comes in with injury concerns and not a lot of confidence for this season.
News & Advice
Get Carson Strong news, rankings updates and draft pick advice, straight to your inbox!