Each season prior to the NFL Draft, a young, promising running back has his feature back duties vaporized by an incoming rookie. In 2016, Tre Mason fell victim to Todd Gurley. 2016 featured Jordan Howard overtaking Jeremy Langford and 2017 saw Christian McCaffrey overtake Jonathan Stewart. With the strongest incoming running back class in recent memory, many of the leagues fraudulent, place-holder backs find themselves at risk of losing work to the incoming class. The following running backs are the most likely candidates to lose their tenuous grips on their (presumed) starting jobs based on their underwhelming advanced stats, metrics and analytics player profiles.
Jamaal Williams, Green Bay Packers
With Aaron Jones and Ty Montgomery going down with injuries last season, Jamaal Williams showed he could shoulder a feature back workload. Williams eclipsed 95 rushing yards in five of his last seven games as a Packer. After a strong showing to end 2017, many have ordained Williams as the likely starter in Green Bay next season.
However, despite a productive box score, Williams consistently finished near the bottom of important PlayerProfiler metrics. As a runner, Williams recorded a Yards Created per Carry of 0.67 (No. 56) and a Juke Rate of 14-percent (No. 58). In comparison, Aaron Jones posted a Yards Created per Carry of 1.42 (No. 19) and a Juke Rate of 19.1-percent (No. 45). With Ty Montgomery and Jones in this backfield, Williams' days as a feature back appear to be behind him even if the Packers fail to address the position in the draft.
Lamar Miller, Houston Texans
After landing in Houston as the prized running back of 2016 free agency, Lamar Miller has largely disappointed as the Texans' lead back. Miller finished 2016 with a Production Premium of -19.9 (No. 69) and a Juke Rate of 14-percent (No. 73). Miller doubled down in 2017, recording a Production Premium of -8.7 (No. 49) and a Juke Rate of 14.6-percent (No. 56), along with a Yards Created per Carry of 0.81 (No. 54).
On top of being non-productive and non-elusive, Lamar Miller began to lose work to rookie D'Onta Foreman last season. Throughout 2017, Miller recorded only three goal line carries (No. 37) and received 45 targets (No. 22) while playing this fake bell-cow role. With Foreman hopeful to be ready for training camp entering his second season, Miller could lose additional work as soon as Week 1. The Texans also have eight draft picks between rounds 3-7. Drafting a runner like Rashaad Penny in the mid-rounds could allow the Texans to cut Miller after the draft.
Jordan Howard, Chicago Bears
Breaking out in 2016 with 1,314 rushing yards as a rookie, Jordan Howard saw his feature back duties vaporize when the Bears drafted Tarik Cohen in the fourth round of the 2017 NFL draft. While Howard has been productive as a runner, he leaves much to be desired as a receiver. On 50 targets (No. 21) in 2016, Howard recorded a 58-percent catch rate (No. 66). Howard disappointed again in 2017 recording 6 drops (No. 2) on 32 targets (No. 51).
---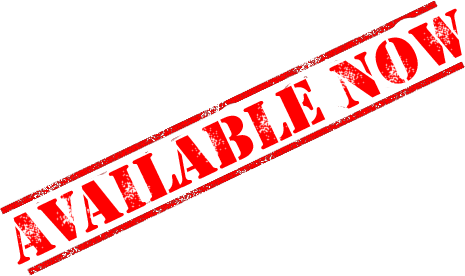 ---
In 2017, Jordan Howard saw his snap share decrease from 73.3-percent (No. 8) to 61.5-percent (No. 15) with the addition of Tarik Cohen. Howard has also been at the center of intense trade rumors throughout the offseason, with the Bears reportedly interested in a Jarvis Landry-for-Howard deal. The latest speculation occurred when Howard removed all Bears pictures from his Instagram. With two years remaining on his rookie deal, the Bears could look to sell high on their running back, much like Miami did with  Jay Ajayi. With two fourth round picks, the Bears could target a running back like Royce Freeman, who does not automatically tip off defenses to running plays.
Alex Collins, Baltimore Ravens
Fresh off a season where he led the Ravens with 977 rushing yards, Alex Collins' job as the starting running back is far from assured. Drafted with the 171st overall pick in the fifth round of the 2016 draft, Alex Collins began his career on Seattle's roster. Collins managed 125 yards on 31 carries, along with two fumbles in his lone season with Seattle, before getting cut in camp the next year. Following a Kenneth Dixon preseason injury, the Ravens signed Collins for depth. It wasn't until additional injuries to Danny Woodhead and Terrance West that Collins saw the field.
On his 212 carries in 2017, Alex Collins recorded a Production Premium of -2.8 (No. 38), well below league average situational efficiency. Collins also recorded less targets, receptions and red zone touches than teammate Buck Allen. Specializing as a between the 20s grinder, Collins' upside could be hindered by Kenneth Dixon's return and Allen playing a majority of the team's red zone and passing situations. Drafting a running back early, which John Harbaugh noted as a distinct possibly, would completely squash the remaining value Collins retains. With eight picks in this years draft, the Ravens could target a Sony Michel early, or wait on a pass-catching specialist in Nyheim Hines or Mark Walton.