In 2019, the Jacksonville Jaguars offense is on the uptick. A few reasons include Nick Foles now being under center and new pass-happy offensive coordinator John DeFillipo joining the staff. Adding a coordinator with a pass-first mentality will necessarily make the offense more efficient. With T.J. Yeldon now playing for the Buffalo Bills and incumbent number two running back Alfred Blue landing on injured reserve, copious carries and targets are now available. Because starter Leonard Fournette has such a rich injury history, having the second running back will be important. The question must now be asked whether the second-in-line is fifth-round draft pick Ryquell Armstead or the recently acquired Devine Ozigbo. Here are the cases for both according to the advanced stats, metrics and analytics.
Devine Ozigbo
An egregious NFL Combine snub, Devine Ozigbo had a career year in 2018 for Nebraska. In a Power 5 conference, he was effective and efficient as both a rusher and receiver. He carried the ball 155 times for 1,098 yards and 12 touchdowns at 7.0 yards per carry, while contributing 23 receptions for 203 yards and 8.8 yards per reception. In college, he logged 49 total receptions for 10.0 yards per reception. With the NFL evolving, pass-catching running backs are top priority for teams. His preseason highlights show that he's quickly put his receiving abilities to use, with his agility and hands being highlights for preseason viewers.
.@TrulyDevine_22 putting Jets defender on skates ??. #Saints @FOX8NOLA pic.twitter.com/zzRTIMmKlb

— Garland Gillen (@garlandgillen) August 25, 2019
Devine 'Try to cut me' Ozigbo makes this ball look catchable ?#Saints pic.twitter.com/UQ5N0dmxUG

— Jeff Nowak (@Jeff_Nowak) August 30, 2019
Aside from highlights, Ozigbo performed well in the Saints preseason games. In 73 snaps, he had 21 carries for 92 yards and nine receptions for 61 yards and a touchdown. Due to his fantastic preseason, he earned waiver claims from the Jacksonville Jaguars, Cleveland Browns and Detroit Lions. That is an impressive feat for the undrafted rookie.
The crux of Ozigbo's talent is his speed. His 4.70 (21st-percentile) 40-yard dash and 91.0 (30th-percentile) Speed Score are alarming. Yes, he has an above-average Agility Score and Burst Score. Due to his overall profile, however, Ozigbo draws the following Best Comparable Players (found via the Data Analysis Tool):
Ridley is the only one of those five players with any fantasy football success. That is unnerving.
Ryquell Armstead
Unlike Devine Ozigbo, Ryquell Armstead earned an NFL Combine invite. Ignoring his eighth-percentile Burst Score, he didn't disappoint. At 5-11, 220-pounds, he logged a 4.45 (92nd-percentile) 40-yard dash and a 112.2 (94th-percentile) Speed Score. His strength in those metrics is kin to the lead-back in front of him, Leonard Fournette. His impressive athleticism and production is why Matt Dunleavy touted Armstead in May.
Like Ozigbo, Armstead was also able to rush for over 1,000 yards in his senior year at Temple. But unlike Ozigbo, Armstead was not nearly as effective in the receiving game. He garnered a mere 29 catches, for 6.0 yards-per-reception, in four years. In John DeFillipo's offensive system, running backs are targeted frequently. Armstead's lack of pass-catching prowess is a big concern.
---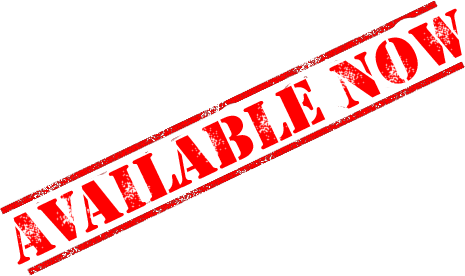 ---
Even understanding his pass-catching weakness, Armstead's Best Comparable Players are the highlight of his profile. Because of his above-average speed, size and production, he is aligned with a plethora of fantasy-producers:
If it were all up to the best comps, Ryquell Armstead wins. Hands down.
Who Is More Valuable?
Per usual, fantasy football production doesn't come down to a few simple metrics. Players can rise or fall on depth charts regardless of talent and potential, but it's important to understand the overall offensive scheme and the talent around it. In John DeFillipo's offense, with Nick Foles at quarterback, there will be plenty of targets to catch for running backs. Leonard Fournette won't catch them all. The likely pass-catching back other than Fournette will be Devine Ozigbo, whose receiving chops are significantly better than Ryquell Armstead's. For that reason, the assumption would be that Ozigbo takes over as the third-down and two-minute drill back. Keep in mind though that Fournette's 11.9-percent (84th-percentile) College Target Share is better than Ozigbo's 9.4-percent (69th-percentile) mark. He won't out-target Fournette.
Additionally, Ozigbo went undrafted. He was then cut by the Saints. Armstead, on the other hand, was drafted in the fifth round by the Jaguars. He also remains second on the Jaguars depth chart, making him the handcuff to Fournette. If he is injured, the Jaguars will slide in Armstead to the lead-back role, where he will get the majority of the carries and goal-line work while Ozigbo handles more of the pass-catching. Without a Fournette injury, neither Armstead or Ozigbo will be valuable for fantasy in 2019. Understanding his athletic metrics, Best Comparable Players and draft capital, Armstead is the more valuable running back to own.