There were a few ideal landing spots dynasty leaguers were hoping to see their favorite prospects end up in after the NFL Draft.  Sadly we saw a lot of these franchises pass up the position in Nashville.  Franchises such as Houston and Tampa Bay were perfect landing spots with incumbents that could have easily been jumped over, though a couple running backs with below average overall athleticism (Josh Jacobs and David Montgomery), based on their advanced stats and metrics profiles, were selected in the top-100 players and landed in opportunity-rich situations. In this article I will help to highlight three less obvious, more under the radar backs that fantasy gamers can get at a value this summer.
Justice Hill, Baltimore Ravens
Justice Hill was an absolute stud at this year's combine.  He finished at the top of the 40-yard dash, vertical jump, and broad jump.  This is the speed and athleticism that Baltimore's backfield has been missing for years.  Hill is also only the second running back (Saquon Barkley is the other) in the past 15 years to post a 4.40 40-yard dash and a 40-inch plus vertical. His 105.7 Speed Score (81st-percentile) and 133.0 Burst Score (95th-percentile) easily outscores the rest of the running backs on the Ravens depth chart.
Hill has all of the athleticism but lacks the ideal size for an every down runner at the NFL level.  His small frame (15th-percentile BMI) raises concerns for durability however he compares favorably to backs such as Reggie Bush, Jamaal Charles and C.J. Spiller; all of whom realized early year success in the NFL of course. 
A prolific running back at Oklahoma State, Justice Hill went over the 1,000 yard mark in each of his first 2 seasons only to miss it by 2 yards in his final year due to injury.  A true freshman at Oklahoma State, Justice took hold of the starting half back spot over sophomore and future Seahawk starter Chris Carson.  Hill went on to amass an impressive 1,657 scrimmage yards and 16 touchdowns in his sophomore year.  Halfway through a game versus Oklahoma, Hills' junior and final season was cut short by injury.  A concern for the next level but only if linebackers can catch him first!
Justice Hill should be a value to grab in the later rounds of most dynasty rookie drafts since he appears to be a project, lost in the rough of a crowded backfield.  Facing the likes of free agent acquisition Mark Ingram [un-athletic], career underachiever Kenneth Dixon and the plodding UDFA Gus Edwards.  While Mark Ingram will surely lead this backfield out of the gate, there is no guarantee that he will find lanes as easily in Baltimore as he did while benefiting from the luxury of the Saints Elite run blocking line.  A backfield combination of Hill's burst and Lamar Jackson's speed is a scary thought to say the least.
Bottom Line
Look to get Justice Hill in the mid-to-late second round of dynasty rookie drafts.  He has work to do but his blazing speed and proven production should not keep him on the bench long.  His floor is a change of pace back similar to Austin Ekeler while his ceiling could appear similar to 2012 C.J. Spiller!
---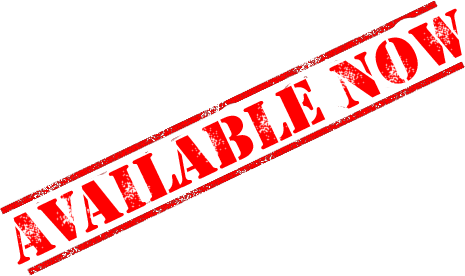 ---
!Bold Prediction! Ingram is benched for his inefficiency by week 8 and Hill finishes a top-10 running back during fantasy playoffs.
Dexter Williams, Green Bay Packers
Green Bay now has a Williams who may actually deserve to take Aaron Jones off the field. At 5-11, 212-pounds, Dexter Williams is big enough to handle a workhorse load should the reigning starter go down again.  What is most impressive about Williams profile is his upper percentile Burst Score and Agility Score.  These numbers are contiguous with Jones and could make for a deadly combo to help split the load in the new LeFleur offense.
Dexter took a little bit to catch on in college but improved in every season which we love to see.  After receiving only 99 rushes through his first three years, Williams went on to carry the ball 158 times in his senior year for 995 yards and 12 touchdowns to go along with 16 receptions and 133 yards.  He showed great vision running through blocks during his time at Notre Dame but was disappointing in the passing game (only 22 receptions in 4 years).  Dexter Williams should have had an even more monstrous senior year had he not missed the first four games due to suspension. His 33-percent (75th-percentile) College Dominator Rating shows that Dex is oozing with potential.
Green Bay essentially drafted a taller Aaron Jones in Dexter Williams.  He has 2 inches and about 5 pounds on Jones with nearly the same 40 yard dash time (4.57 vs. 4.56 for Jones).  This gives him the slight edge in Speed Score (97.2 vs. 92.2 for Jones).  Jones has a slight advantage in Burst and Agility score and his 62nd-percentile BMI makes one believe he's the better bet to stay upright longer versus Williams 37th-percentile BMI.  Let's not forget that Jones has had his fair share of injuries (and suspensions) already. Jones should get the starter carries however it remains to be seen how LeFleur will run this backfield.  Don't be surprised if Jones is back in a committee, now with his near clone and fresher legs teammate Williams.  And by no means should we be putting Jamaal in front of that name.
Bottom Line
Jamaal Williams should not see the field any more.  Who knows how Matt LeFleur will distribute touches to this backfield, but Dexter Williams is a massive upgrade to their No. 2 RB option from the past two seasons.  Either he's on the field splitting work with Jones or he's taking his job because of injury or low efficiency.  Grab the juice man in the early third round of rookie drafts while he is still there!
Ryquell Armstead, Jacksonville Jaguars
It is safe to say that the Jacksonville Jaguars have a type.  Taking Ryquell Armstead in the 5th round this year, they add yet another big running back lacking burst.   
Don't be fooled, Ryquell can turn on the burners once he gets rolling downhill.  He posted an impressive 4.45 40 yard dash (92nd-percentile), good for second fastest right behind speedster Justice Hill.  The incumbent starter, Leonard Fournette, has 20 pounds and one inch on him giving Armstead a slight disadvantage in speed score (112.2 vs. 116.0 for Fournette) but right there nonetheless.
Ryquell Armstead spent four years in North Philly with the Temple Owls where he racked up nearly 3,000 scrimmage yards.  He was able to make the leap in his sophomore season where he saw 105 more carries leading to 728 more rushing yards and 12 more touchdowns.  His college resume does not show him to be a pass catcher, which is a skill he will need to pick up if he wants more time while Fournette is healthy.  Armstead had his strongest season in his senior year where he eclipsed 1,000 rushing yards and racked up 13 touchdowns in only 10 games.
We all know that Leonard Fournette is the man in the Jacksonville backfield.   It's also no secret that he has struggled to stay on the field in his collegiate and pro careers.  Fournette has only played 24 of a possible 35 games in the NFL.  The backup role in North Florida should be highly coveted by hardcore dynasty leaguers.  Armstead figures to be the backup right away.  A 5th-round pick and a superior size-speed specimen to the rest of the lacking backfield, we do not need to wait for preseason to make this call.
Bottom Line
A bell cow in waiting, Ryquell Armstead is a high value stash in the mid-to-late third round of dynasty rookie drafts, and pin Ryquell to the top of your seasonal league watch list. While handcuffs should rarely be drafted in seasonal formats, injuries happen in football and one could make Armstead a league winner. He has the size-speed athleticism that this Jacksonville coaching staff craves and that last years backup (T.J. Yeldon) was missing. Ascending to Jacksonville's primary back role is in the cards for Armstead in the event of another Fournette injury.