Those tracking O.J. Howard's fantasy points while Jameis Winston threw 41 times for 385 yards and four touchdowns in Week 4 couldn't help but think "this is fine." Howard only saw three targets and finished the day with a mere 6.3  fantasy points. Even worse, this was Howard's second best fantasy finish of the season. He has yet to finish with a TE1 performance in any week, and he posted the tilt-inspiring fantasy donut in Week 2 while seeing zero targets.
After Howard's extremely disappointing start to the season, frustrated owners who had to spend a fourth or fifth round pick on him in fantasy drafts are ready to bail. Despite his impressive advanced stats and metrics, Howard is a recommended drop candidate on some mainstream fantasy sites, and rightfully so if we look at his performance thus far this season. However, with an impeccable athletic profile and a history of past production, no tight end on anyone's waiver wire should offer the potential that Howard has. This is why we cannot drop him yet.
Early Season Starts vs. Rest of Season Finishes
While the first few weeks of the fantasy football season can be enlightening in regards to predicting season-long opportunity (Terry McLaurin and Marquise Brown say hello), results are not always that straightforward. For example, lets look at the fantasy points leaders at tight end through Week 4 of last season compared to the rest-of-season points leaders, compliments of Fantasypros.
The comparison of these two lists leads to two main conclusions. The first is that those who start the year on the list will not necessarily continue on it.  Five players, slightly less than half of the sample, do not continue to sustain top-twelve fantasy production after Week 4.  The other, tangentially related conclusion that we can draw from this list is that rest-of-season production is extremely fluid. Only Trey Burton occupied the same spot on the list when comparing point totals through Week 4 and the rest of the season. On average, the players who remained on the list from Week 5 onward moved almost two spots either up or down in the rankings.
Not convinced by a one year sample? Since 2016, five players who were top-twelve tight ends through Week 4 did not finished outside the top-twelve in rest-of-season scoring. A tight end not being top-twelve in fantasy points through Week 4 can be a cause for concern. It's certainly no reason to panic drop that player if there are other indicators of possible rest-of-season success.
Are There Any Viable Replacements?
Winston Churchill once said "to improve is to change; to be perfect is to change often." His lesser known fantasy football enthusiast brother Jack often retorted: "But Winny, if I drop a player, who am I picking up to replace him?" Therein lies the conundrum with O.J. Howard. If we are benching or dropping him, who are we replacing him with?
Opportunity is among the more relevant indicators of fantasy football production. While the target is supreme in correlating to fantasy production, Snap Share and routes run can also play a role in identifying players who will produce in fantasy at the tight end position. While Howard has only seen twelve (tied for No. 27 among qualified tight ends) targets, he has continued to remain on the field. More importantly, he has remained an active participate in the Buccaneers passing game. Howard is ninth among all tight ends in both Snap Share and Route Participation. In fact, he has run more routes than late round tight end breakouts Darren Waller and Mark Andrews.
---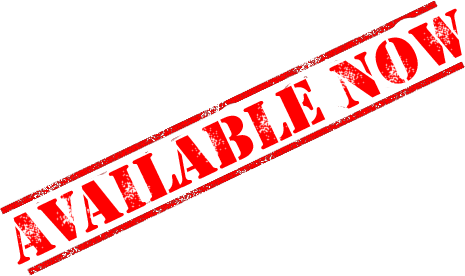 ---
Even though 28 tight ends have also seen 12 or more targets, there is interestingly only a seven target difference between Howard being tied for 27th and being tied for 11th. This equates to slightly less than a two targets-per-game difference. Therefore, the difference between Howard seeing below average and average target numbers is not as vast as it may appear. It will be hard to find a tight end on waiver wires that is as active in the passing game from a route running standpoint.
Hold O.J. Howard or Buy Low?
So this begs the question, if O.J. Howard is seeing the Snap Share and Route Participation numbers that we would look for in his potential replacement, is he ever going to see the targets required to be a starting option in fantasy? Looking at Howard's past production and Tampa Bay's offense, the answer is certainly yes. First, many of the reasons Howard was an off-season hype candidate have come to fruition. The Buccaneers offense is passing 62.9-percent of the time under Bruce Arians, and passing downfield, with the inconsistent Jameis Winston averaging 10.6 yards of attempt distance per pass. Further, Howard is on the field more than most tight ends in the league.
However, it is concerning for Howard that Mike Evans and Chris Godwin account for a combined 50.7-percent Target Share, leaving less than 50-percent of the remaining targets for Howard and the rest of the team. Howard is currently tied for third in targets among Buccaneers pass catchers, surrounded by the likes of Dare Ogunbowale and Breshad Perriman. Based on his past production, Howard should be to able distance himself from those players on the target totem pole.
Howard flashed the ability to be an elite producer at the tight end position last season despite his limited 11.7-percent (No. 25) Target Share. He parlayed this opportunity into 12.1 (No. 5) fantasy points per game. He continues to be used vertically downfield, evidenced by averaging 9.8 (No. 11) yards of average target distance. Howard remains a freak athlete with an elite 123.9 (98th-percentile) Height Adjusted Speed Score and 10.24 (88th-percentile) Catch Radius. He is the ideal field stretcher down the seam for Bruce Arian's vertical attack.
The buy-low window is open. The talent is there. The opportunity is there. The targets will come. Relax, and don't give up on O.J. Howard.