While D.K. Metcalf stole the show at the 2019 NFL Scouting Combine, posting a 4.33 40-yard dash at 228-pounds, the wide receiver class overall came in more athletic than expected. In total, 17 wide receivers clocked 40 times below 4.5, helping boost the stock of a number of receivers. At the other end of the spectrum, receivers posting poor combine performances hurt their draft outlook more than initially expected, falling behind the athletic class. With that said, here's a look at the wide receivers who elevated or hurt their draft stock most by posting exceptional advanced stats and workout metrics at the NFL Scouting Combine.
Big Winners
Andy Isabella, Massachusetts
Coming in as a slightly older prospect after waiting till his senior year to declare, Andy Isabella needed a solid combine to cement himself among the top wide receivers in the class. Standing 5-9, 188-pounds, Isabella clocked a 4.31 40-yard dash (100th-percentile), giving him a 103.0 Speed Score (77th-percentile). The U-Mass product also posted above average agility drills, finishing with a 11.10 Agility Score (64th-percentile).
With an 87th-percentile SPARQ-x score (119.5), Isabella's athleticism complements a strong prospect profile, containing a 19.8 Breakout Age (71st-percentile) and a 52.2-percent College Dominator Rating (97th-percentile). Positively, Isabella also showed the ability to dominate superior competition. Against Georgia in 2019, Isabella posted 219 receiving yards and a pair of scores on 15 catches. Best comparable to Tyler Lockett, T.Y. Hilton, and Santonio Holmes, Isabella's combine likely boosted him into Day 2 of the NFL Draft.
Ashton Dulin, Malone
Like Isabella, many small school products need to dominate the combine to justify their production over inferior competition to scouts. Ashton Dulin of Malone University did just that, posting a 4.43 40 yard dash at 6-1, 215-pounds, giving him a Speed Score of 111.6 (93rd-percentile). Dulin also showed elite burst at the combine, notching a 125.1 Burst Score (72nd-percentile) and ultimately recorded a 114.0 SPARQ-x score (76th-percentile). Unlike Isabella, Dulin's 33 & 3/8 inch arms, along with his 6-1 frame, gave him an 85th-percentile Catch Radius (10.21), providing yet another way to win for NFL teams.
Checking all the athleticism boxes, Dulin's college production profile speaks for itself. While at Malone, Dulin recorded am 18.3 Breakout Age (99th-percentile) and posted a 60.9-percent College Dominator (99th-percentile). While the lack of competition still raises questions, Dulin most closely compares to Justin Watson, Corey Davis, and D.J. Moore at the NFL level. With production metrics and combine athleticism on his side, Dulin warrants an early Day 3 or late Day 2 pick in the NFL Draft.
Hakeem Butler, Iowa State
After playing in the shadow of Allen Lazard in 2018, Hakeem Butler posted 1,318 receiving yards and 9 touchdowns in his final season at Iowa State, equating to a 43.5-percent College Dominator (88th-percentile). Despite the production, Butler brought significant concerns to the combine, including a 21.3 Breakout Age (30th-percentile) and questions surrounding his tight end-esque, 6-6 height.
However, Butler won right away at the combine, checking in at 6-5 and giving himself more legitimate comparables at the NFL level. Butler then went on to notch a 4.48 40 yard dash, equating to a 118.9 Speed Score (97th-percentile). While Butler skipped the combine's agility drills, he also showed adequate burst, reaching a 125.2 Burst Score (72nd-percentile). Questions definitely remain regarding Butler's Breakout Age and agility, but the Iowa State-product tested his way into a slew of productive player comps. With Brandon Marshall, Jeff Janis, and Krishawn Hogan rounding out his top three comparables, Butler could sneak his way into late Day 1 or early Day 2 with positive agility numbers at his pro day.
Big Losers
Kelvin Harmon, North Carolina State
Kelvin Harmon entered the NFL Scouting Combine with building hype, only to set himself back with a slew of sub-par athletic measurements. Harmon's struggles began with his 4.60 40-yard dash (28th-percentile). Equating to a 100.1 Speed Score (68th-percentile), the 40-yard dash actually looked like Harmon's strongest event post-combine. The NC State product recorded a 113.8 Burst Score (14th-percentile) and a 11.47 Agility Score (20th-percentile). Altogether, Harmon barely eclipsed the 100.o SPARQ-x threshold (105.4) used to evaluate incoming rookie wide receiver prospects.
---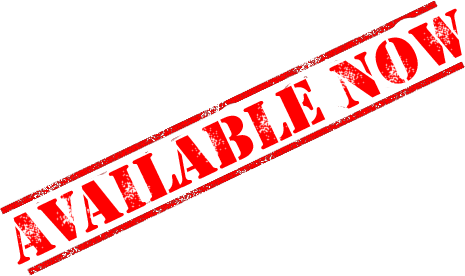 ---
Digging a little deeper, Harmon's collegiate profile contains a number of red flags. While Harmon's 31.2-percent College Dominator Rating (54th-percentile) looks impressive at first glance, he posted these numbers at an advanced age after recording a 21.3 Breakout Age (31st percentage). In an average draft class, some might consider Harmon an early Day 2 pick, but a poor performance at the combine will likely cause Harmon to slide in April's NFL Draft.
Riley Ridley, Georgia
Oooooof. While a number of small school athletes needed big combine performances to justify their production against lesser competition, Riley Ridley needed a big performance to justify his lack of production at the college level. Heading into the combine, Ridley's production profile contained a 22.1 Breakout Age (14th-percentile) and a 22.2-percent College Dominator (28th-percentile).  While film grinders will point to strong route running, Ridley failed to record even a single 100-yard performance in 2018 at Georgia.
Already highly unlikely to succeed at the NFL level, Ridley only did more damage with his underwhelming combine. At 6-1, 199-pounds the Georgia-product posted a 90.5 Speed Score (35th-percentile), a 113.9 Burst Score (15th-percentile), and an 11.50 Agility Score (18th-percentile). All well below average, Ridley tested like an undrafted free agent at the combine. Darling of NFL film grinders, an NFL team will still likely select Ridley on Day 2 from name value alone. However, his chances for success in the NFL remain low, comparing most closely to Gehrig Dieter (!).
KeeSean Johnson, Fresno State
Entering the combine with a favorable production profile, KeeSean Johnson looked like a prospect poised to elevate his draft stock with strong workout metrics. Coming out of Fresno State, Johnson recorded a 35.7-percent College Dominator (70th-percentile) with a 19.9 Breakout Age (68th-percentile). However, Johnson left Indy as one of the true losers of the scouting combine.
At 6-1, 201-pounds, Johnson ran a 4.60 40 yard dash, translating to and 89.8 Speed Score (34th-percentile). Johnson also particularly disappointed in burst metrics, posting a dismal 109.5 Burst Score (4th-percentile). Leaving with a 96.2 SPARQ-x Score (24th-percentile), Johnson fell well-below the 100.0 SPARQ-x threshold used to find productive receivers for the next level. Likely a late Day 3 prospect, KeeSean Johnson remains entirely landing spot dependent.