"We will be perfect in every aspect of the game. You drop a pass, you run a mile. You miss a blocking assignment, you run a mile. You fumble the football, and I will break my foot off in your hind parts and then you will run a mile. Perfection. Let's go to work."  –Coach Boone, Remember the Titans
The football film "Remember the Titans," debuted in theaters in September of 2000.  It featured Denzel Washington as Herman Boone, who attempted to integrate the T.C. Williams High School football team in Alexandria, Virginia, during 1971.  Boone was a demanding coach who expected perfection, almost robotic perfection, from this players.
If Coach Boone was an NFL coach in 2017, the most appropriate team for him would still be named "the Titans."
Quarterback
Marcus Mariota
If Coach Boone wanted perfect execution, then Marcus Mariota would be his ideal quarterback.
Mariota had the best Production Premium (+25.9) of all quarterbacks in 2016. This metric isolates a player's situation-agnostic efficiency, by comparing the outcome of all pass attempts, carries, and targets to league-average outcome in those same game situations (yard line, down, and distance). Mariota's plus 25.9 value indicates he is more efficient than the average player with similar opportunities in similar situations. Take a look at his efficiency metrics:
He is robotic in his performance, rarely hurting the Titans' chances with a mistake. Mariota has thrown only 19 interceptions in his first two NFL seasons, including only nine in 2016. His Fantasy Points Per Dropback has been top six at the position in each of his first two seasons. Marcus Mariota is incredibly efficient at a young age.
The 23 year old franchise quarterback accomplished all this despite suboptimal receiving targets. Last season, only one wide receiver (Rishard Matthews) had more than 41 receptions, and in 2015, no Titans wide receiver had over 36.
With veteran tight end Delanie Walker turning 33 this season, the Titans desperately needed an upgrade in the passing game. They addressed this need through the draft with two small school wide receivers possessing massive upsides. The Titans selected Western Michigan's Corey Davis with the fifth overall pick in the first round and Western Kentucky's Taywan Taylor with the eighth pick in Round Three. Both provide instant athleticism and big play ability for Marcus Mariota.
Quarterback Fantasy Outlook
Marcus "Mr. Roboto" Mariota is set for a breakout third year. He is a cerebral quarterback with high efficiency that doesn't take unnecessary chances. With a top ten pass blocking offensive line and the fourth most rushing yards by a quarterback, it is easy to project a top ten fantasy floor for the Titans star quarterback. His Average Draft Position (ADP) is rapidly improving. Marcus Mariota is currently going in round six or seven in MFL10 drafts.
Running Back
DeMarco Murray
DeMarco Murray's first year in Tennessee was a massive success. There is no other way to describe 1,664 total yards, 53 receptions, 12 total touchdowns and 18.4 fantasy points per game (sixth best running back).
Murray has great size, speed, and caught over 50 passes for the third time in his career.  He fits the profile of a true RB1 for 2017.
Derrick Henry
The best running back value on Tennessee however, is not DeMarco Murray.
That distinction belongs to second year former Heisman Trophy winner Derrick Henry. The former Alabama star is one injury away from returning RB1 value as a Round Six selection. Henry is the best backup running back in the NFL. His 116.3 (97th Percentile) Speed Score, 127.9 (88th Percentile) Burst Score, and 122.4 (78th Percentile) SPARQ-x Score confirm a superior athletic specimen in a 6-3, 247-pound frame.
It was not too long ago that Murray carried the injury-prone label like a Scarlet Letter. But after three consecutive seasons of at least 15 games played, those whispers have quieted down. Has Murray finally shed that reputation, or is he simply overdue? Either way, the strong Tennessee offensive line will produce an RB1 season for either star running back.
---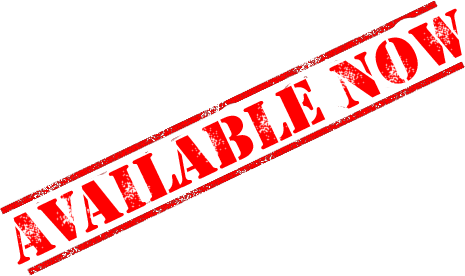 ---
Khalfani Muhammad
One of the most underrated late round draft picks was the Titans' seventh round selection of Khalfani Muhammad of California. While only standing 5'7″ 170 lbs, he possesses a blazing 4.40 (97th Percentile) 40-Yard Dash speed and 128.5 (88th Percentile) Burst Score. While a distant third on Titans running back depth chart, Muhammad will have an impact for Tennessee on special teams and as a third down receiving option.
Running Back Fantasy Outlook
The starting running back for the Tennessee Titans in 2017 will definitely by an RB1 in fantasy.  If DeMarco Murray stays healthy he will be the choice, and his current 44.8 ADP is an amazing value. If Murray gets injured, Derrick Henry is set to take over the lead role and the Titans' offense would not miss a step. The best draft move?  Select Murray in Round Four and Henry in Round Six and corner the market on one of the best fantasy backfields in the NFL.
Wide Receiver
Corey Davis
This was the weak link in the Tennessee Titans offense last season.  Quarterback Marcus Mariota lacked athletic playmakers in the passing game.  But the Titans addressed this problem in a big way through the NFL Draft. The Titans used the fifth overall pick to select Western Michigan wide receiver Corey Davis.
At 6-3, 209-pounds, Corey Davis rated as the best wide receiver in the draft. His 18.7 (95th Percentile) Breakout Age, shows he was an impact player in college immediately. Davis' 51.6-percent (96th Percentile) College Dominator Rating proves he was a consistent producer throughout his career. He has a great chance to start across the field from another PlayerProfiler favorite, Rishard Matthews.
Rishard Matthews
Very quietly, Rishard Matthews finished 2016 as a WR2 with 13.3 fantasy points per game. This is even more impressive if you consider that Matthews only started nine games last season. Once he reached a 90 percent Snap Share in Week Nine, his game production skyrocketed. In the Titans last eight games he totaled 38 receptions, 588 yards, and five receiving touchdowns. That includes a game against the Denver "No Fly Zone" secondary. Despite his limited early season targets, Matthews finished the sixth among wide receivers with nine touchdowns, and seventh at the position with 12 Red Zone receptions.
Tajae Sharpe
Also returning from last season is second year receiver Tajae Sharpe. After a disappointing rookie season, the Titans hope Sharpe's 37.8 percent (73rd Percentile) College Dominator rating and 18.7 (94th Percentile) Breakout Age is an indicator of a big sophomore NFL season. If he fails however, third round pick Taywan Taylor will be more than ready to step in his role.
Taywan Taylor
At Western Kentucky, Taywan Taylor was a wide receiver star. He accounted for 38.6 percent of the combined team receiving yards and touchdowns over his career. Taylor has above average 4.50 (68th Percentile) 40-Yard Dash speed, and a 10.78 (92nd Percentile) Agility Score. Combined with Corey Davis, the Titans greatly improved their receiving core for Marcus Mariota.
Wide Receiver Fantasy Outlook
It is beautiful to watch an NFL team address their biggest need through the NFL Draft. Many teams out-think the process and take unnecessary risks.  With a solid receiving option in Rishard Matthews, two impact rookies in Corey Davis and Taywan Taylor, and a possible sophomore year contributor in Tajae Sharpe, the Titans receiving game is among most improved in the entire league. The best ADP value is Matthews, who is currently the 47th wide receiver off the draft board.  The most underrated receiving core in the league is that of the Tennesee Titans.
Tight End
Delanie Walker
Death, taxes, and Delanie Walker as a top fantasy tight end. Here are his end of season ranking the last four years:
He had nine games of at least 10 fantasy points in PPR formats last season, including a nine catch, 124 yards, and a touchdown performance against Green Bay in Week 10. He ranked third at the position in Air Yards, seventh in Red Zone Receptions, and third in total touchdowns. Delanie Walker is Marcus Mariota's favorite target near the goal line and will produce another TE1 season if healthy.
At age-33 however, staying fully healthy is a legitimate concern for Walker owners. As insurance, the Titans drafted Jonnu Smith from Florida International with a third round pick.
Jonnu Smith
Yet another example of an athletically gifted tight end in this draft class, Jonnu Smith was an incredibly productive college target as illustrated by his 33 percent (91st Percentile) College Dominator rating. Much like Corey Davis, Smith made an immediate impact on the college level. His 18.0 (100th Percentile) Breakout Age and 130.0 (93rd Percentile) Burst Score suggest he is a more than capable backup if Delanie Walker gets injured. At 6-3 248-pounds he is, in fact, a slightly taller carbon copy of Walker himself.
Tight End Fantasy Outlook
Despite turning 33 years old, Delanie Walker is a steal at his current 115.3 ADP. Tethered to a franchise quarterback and deployed in an offense with new athletic receivers, he is a lock for a top five tight end fantasy season if health permits. Do not select a tight end early if you can draft Delanie Walker in round nine or ten. Rookie Jonnu Smith makes an attractive under the radar waiver wire pickup which makes tight end another sneaky productive fantasy position for the Tennessee Titans.
Summary
With a fantastic offensive line, mistake-free quarterback, and weak divisional opponents, the Tennessee Titans are a preseason NFL favorite to take a huge step in 2017. For the first time in many seasons they have potential top 10 fantasy producers at almost every offensive position. Marcus Mariota, DeMarco Murray, and Delanie Walker are consistent per game fantasy producers. Wide receivers Rishard Matthews and Corey Davis have WR2 floors, and Derrick Henry and Taywan Taylor are solid bench players with huge upsides. In the coming months, make sure you "Remember the Titans" during all your fantasy football drafts.