Teams have finally started to show who they are as we approach the midpoint of the regular season. Both the Vikings and Packers exemplified in Week 7 why they are on the fast track to playoff appearances. After much maligning in the early going, the Vikings' pass offense has been among the most explosive in the league, and Aaron Rodgers served up a vintage A-Rod performance at Lambeau on Sunday. Teams showing their true colors gives us ample ammunition to make adjustments heading toward the playoff push. Let's use advanced stats, metrics and analytics to pinpoint how we can use the new data to adapt going forward.
Lesson One (TNF): Life without Patrick Mahomes
The football world anxiously awaited MRI results on Friday after the Patrick Mahomes QB sneak heard 'round the world on Thursday Night Football. The current estimate leaves the Chiefs without the reigning MVP for at least three weeks, but there's no telling when he will actually return or if he will be his old self when that day comes. It's the Matt Moore show in Kansas City for the time being, and they have to face a scorching hot Packers team on Sunday Night Football. Yikers.
---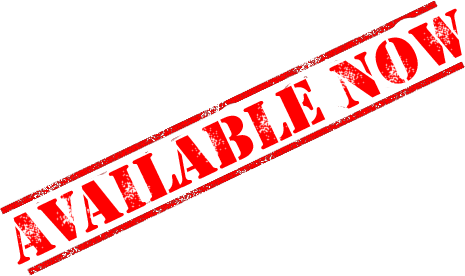 ---
While Moore played admirably on zero practice reps this past Thursday, the Packers defense will be a tougher test than the hapless Broncos. The running back carousel will have to kick into high gear, and LeSean McCoy is the top dog from what we keep seeing. While the jury is out on his ball security, Reid is feeding his former bellcow the most touches of the group while Damien Williams fades into dust. Williams carried the ball nine times for seven yards on Thursday Night. Again: yikers. The game script will likely favor a pass-heavy plan against Green Bay, and all of the backs have been rotated in fairly equally in terms of targets. Through Week 7, Williams has 19 targets, while McCoy has 17 and Darrel Williams has 13.
Action: No Chiefs back provides much confidence that they can return anything outside of RB2 or RB3 value. If we have to ride with one on Sunday Night Football, McCoy is the "hold your nose and pray" play since he's seeing the most volume. Look for the Kansas City pass catchers to go wildly under-owned in Thursday-Monday slates in DFS.
Lesson Two: Kirk Cousins, Aaron Rodgers leading January-bound teams
Mike Zimmer be damned, Kirk Cousins is dealing. He has thrown 10 touchdowns in the last 12 quarters of football, and that's with Dalvin Cook still seeing top-three running back usage. Offensive coordinator Kevin Stefanski has let Cousins off the leash, and the team's utilization of play action has been a revelation in recent weeks. The Vikings still rank toward the bottom of the league in pass attempts per game, but there's no reason this party has to end with Cousins having been so efficient and his receivers continually making plays. That said, keep an eye on Adam Thielen's injury status ahead of Thursday Night Football this week.
#Vikings increased play-action play-calling the clear difference during Kirk Cousins' three-game sprint:

First 4 Games: 27% play-action, 6.7 YPA, 47.7% under pressure

Last 3 Games: 45.8% play-action, 14.1 YPA, 33.3% under pressure

— John Daigle (@notJDaigle) October 21, 2019
Aaron Rodgers dismantled the Oakland Raiders for six total touchdowns on Sunday. While Rodgers uncorks some vintage ARod plays every few games no matter the state of his team, the stars might finally be aligning for one of those vintage magical seasons. It took some time for Rodgers and Matt LaFleur to get on the same page, but the Packers are now on a first round bye trajectory. Geronimo Allison and Marquez Valdes-Scantling were both game time calls and MVS made a lot out of a little, bringing in three targets for a 2-133-1 day. He made his day on two massive chunk plays, a deep bomb from Rodgers and a 74-yard catch and run touchdown where he left Oakland defenders and his injury concerns in the dust.
Aaron Rodgers threw 5 TD passes today against the Raiders despite playing without his top receiver (Davante Adams).

All 5 TD passes targeted a receiver outside the numbers (17/20, 302 yards, 5 TD), the most in a game this season.#OAKvsGB | #GoPackGo pic.twitter.com/0bsTWwaBfI

— Next Gen Stats (@NextGenStats) October 20, 2019
Action: Cousins is involving everybody on this offense, and Olabisi Johnson should be among the top waiver options in dynasty this week, especially with Thielen a question mark for TNF. The Packers are also off the main slate this week, but we shouldn't let that stop us from sending trade offers for Packers players ahead of the encroaching dynasty trade deadline. This team is on blow-up watch week after week. If some of your leaguemates are closing up shop, go out and acquire what's left on the shelf.
Lesson Three: Jacoby Brissett leading the No. 2 team in AFC
The Colts were riding high off an upset win in Arrowhead and came out of the bye in top form, beating the Texans in every phase on Sunday. Jacoby Brissett is tied for the league lead in passing touchdowns through seven weeks. Read that again. Brissett has often been relegated to managing a run-heavy offense, but he carried the day on offense with Marlon Mack unable to get much going. It's a story we've heard before, the Colts having nothing behind T.Y Hilton in the receiver department, but Zach Pascal has been a continued story to watch this season. He racked up six catches for 106 yards and two scores while Hilton occupied what's left of Houston's secondary. While Daurice Fountain, Parris Campbell and Deon Cain were expected to make impacts this season, the incumbent Pascal hasn't rolled over.
just b/c you don't know his name, doesn't mean he's bad. pic.twitter.com/OYzPVOCa9M

— the podfather (@Fantasy_Mansion) October 20, 2019
The Colts have rallied from a tumultuous start to the season and now sit in the driver's seat in the AFC South, coming off back to back wins over AFC playoff race stalwarts in the Chiefs and Texans. Indy has a favorable schedule on tap heading into November (DEN, @ PIT, MIA, JAX next up), and this scrappy team is built for playoff football.
Action: Pascal is not going away and should be a top priority waiver add this week. With wide receiver injuries and bye weeks coming in waves, an athletic WR2 on a productive offense fits the idea of a mid-season week winner off waivers.
Lesson Four: Ryan Tannehill redemption arc
After suffering through mediocre play for far too long, the Titans brass benched Marcus Mariota in favor of new addition Ryan Tannehill. What few expected was for the move to look smart by the very next Sunday. Tannehill was 23-29 for 312 yards, two scores and a pick. It wasn't a world beating performance, but he kept the Titans in the game and even revived old friend Corey Davis.
Tannehill connected with Davis six times for 80 yards and a score, a performance that was about as good as anybody could've hoped for on his first day on the job. It was a promising sight with how dire the situation has looked for Titans pass-catchers in recent weeks (or years, or decades). The Titans square off with the Buccaneers, Panthers and Chiefs the next month, which should undoubtedly lead to some Tannehill Time, especially with how stout those teams have been against the run as of late. Davis and A.J. Brown may have some life yet.
Action: If Tannehill slipped through the cracks on waivers last week, he certainly offers streamer potential. Many probably wanted to see the "prove it" game before investing, but the FAAB will be let loose this week. Jonnu Smith showed quick rapport with Tannehill, catching two of three targets for 64 yards. The pair has likely worked together plenty on the second team offense. Delanie Walker is on the way out and Smith is an intriguing TE streamer and dynasty buy low going forward.
Monday Night Homework: Which weapon will the Patriots cancel out?
An undeniable truth: Bill Belichick will do his best to cancel out the top weapon in his opponents' offense. Sam Darnold and company are on deck for this week's Monday Night Football matchup, and where will the focus go for the Patriots' suffocating defense? The most logical route is to keep Robby Anderson from beating the Pats deep. Anderson can get over on anybody, but Stephon Gilmore and the New England secondary represents the toughest test yet. We will also look for the Pats to keep Le'Veon Bell from dicing them on the ground. This all lines up for a night of safety valve production at the hands of Jamison Crowder, who saw a team high nine targets in Darnold's return last week.