To gauge Isaiah Hodgins' chances of success at the next level, let's first review the most productive wide receivers in recent fantasy football past and see how he compares. Over the past five seasons, 28 receivers finished inside the Top 10 in PPR positional scoring. Julian Edelman was excluded from this study because he played quarterback in college, so his stats don't translate. Using the data from the remaining 27 WRs to establish thresholds for certain predictive metrics offers a road map for evaluating incoming rookie prospects.
The metrics used are: height, weight, College Dominator Rating, Breakout Age, college yards per reception and Athleticism Score. In regards to the last metric, it's important to note that it encompasses 40-yard dash time, Burst Score, and Agility Score, normalizing for size. This data set provides a comprehensive look at Hodgins' workout metrics and college production, from which we can form our opinions in connection with his eventual landing spot.
26 of 27 players were at least 5-10
22 of 27 players were at least 190-pounds
26 of 27 players had a College Dominator Rating of at least 30-percent
25 of 27 players had a Breakout Age of 20 years old or younger
24 of 27 players averaged 13 or more YPR in college
23 of 27 players had an Athleticism Score of 95 or higher
18 of 27 came from a Power 5 Conference school
Hodgins sports the build of a prototypical NFL receiver. He boasts a 10.23 (88th-percentile) Catch Radius, 9 7/8-inch (83rd-percentile) hands and a 124.1 (66th-percentile) Burst Score, giving him an edge in catching balls outside his body. Despite his lack of elite speed, he still has the physical tools to beat defensive backs. His 104.9 Athleticism Score ranks No. 6 among qualified rookie receivers. He can use his big frame to bully defensive backs, and his elite Catch Radius allows him to win 50-50 balls and use high-pointing to his advantage.
Hodgins broke out at an early age and dominated his team's offensive production despite below average quarterback play. He caught the majority of his passes from Jake Luton, whose 7.6 (33rd-percentile among qualified quarterbacks) yards per attempt and 68.2 (32nd-percentile) College QBR leave much to be desired. Hodgins saw the field right away, starting six games as a freshman. He increased his overall production season over season, and enjoyed a breakout sophomore campaign in which he caught 59 balls for 876 yards (14.8 YPR) and five touchdowns. He led the Pac-12 with 13 TDs in his senior season, his lone campaign with more than 1,000 yards receiving.
Scouts tout his sticky hands, size and body control, but are wary of his lack of speed, ability to beat press coverage and short area quickness. Don't be lulled to sleep by his slowness and perceived lack of quickness. He placed sixth among 2020 WR prospects with a 7.01 3-Cone Drill time, reflected in his 11.13 (63rd-percentile) Agility Score. He ran the drill half a second quicker than Jalen Reagor for those keeping score at home. The biggest concern for Hodgins is his 4.61 (25th-percentile) 40-time, which makes him an outlier to achieve alpha status. Players such as Keenan Allen (4.71) and Jarvis Landry (4.65) weren't stopped by their slow 40-times. DeAndre Hopkins clocked a 4.57. It's not ideal but also not a deal-breaker. It will push him down draft boards to be sure. Of the 27 qualified WRs, 24 ran a 4.60 or faster.
---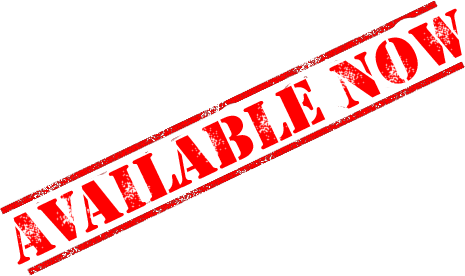 ---
That the PlayerProfiler database tagged Seantavius Jones as his Best Comparable Player doesn't exactly instill confidence in his outlook. However, he comes from an elite bloodline. His father is former NFL fullback James Hodgins, who blocked for Marshall Faulk during the Rams run as the "Greatest Show on Turf." He also shares certain traits with aging alpha dog A.J. Green.
Hodgins faces an uphill battle to NFL and fantasy football relevancy, but he has the tools to get there. Playing for a terrible Oregon State team in a perennially weak Pac-12, he never garnered much national attention. He ran a slow 40-yard dash at the NFL Combine. He doesn't boast gaudy collegiate counting stats and averaged a sub-par 13.6 (35th-percentile) yards per reception. His shortcomings are amplified by the depth of this rookie class, but that can't hide the fact that he's a well-rounded prospect who will find success at the next level.
Hodgins' 40-time blemish makes him an outlier to ascend to elite status, but it's not outside his range of outcomes. Banking on Hodgins means betting on an outlier based on his 40-time. Though at his current FFPC ADP of 345.17 the risk is baked in. He checks all other boxes for an incoming wide receiver prospect yet gets lost in such a loaded class. Currently PlayerProfiler's rookie WR21, Hodgins offers gamers an upside pick in the late rounds of rookie drafts.