Time to scour the fantasy football waiver wire. Surprisingly, there is still great value to be found for wide receivers and tight ends. Some of these guys could develop into every week starters by the seasons end based on advanced stats, metrics, and analytics player profiles.
Elijah McGuire, RB, Jets
The New York Jets offense looked like a desolate wasteland before the season, now five weeks in a tantalizing prospect has emerged in the form of running back Elijah McGuire. McGuire truly burst onto the scene with his his 12 touch 131 yard game against the Jaguars in week four. With injuries continuing to befall Matt Forte and Bilal Powell, McGuire now has a great opportunity to seize the starting job in New York.
Elijah McGuire has a solid athletic profile with a 101.6 (67th Percentile) Burst Score as the standout. He also posted 15.4 percent (93rd Percentile) college target share, he has the tools to become a proficient satellite back at the pro level. What will ultimately give his a low ceiling is the poor quality of the Jets offensive line, which is currently has a 34.5 Run Blocking Efficiency, 29th in the league. McGuire has shown an ability to go beyond what he's given, as he currently has 2.9 yards created per touch, which is good for No. 4 among all backs. McGuire is ultimately a much more intriguing option for the Jets than Powell or Forte, and he should see his role increase as the year goes on.
---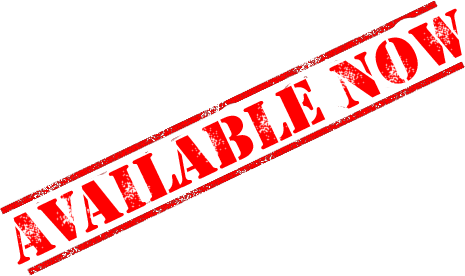 ---
Marlon Mack, RB, Colts
Marlon Mack is placed in a very similar situation as McGuire. With an established veteran in front of him in Frank Gore, Mack has been a role player for the Colts so far this season. Against the 49ers, Mack was able to charge onto the scene with a 10 touch 93 yard performance, making it impossible for the team to not give him a bigger role moving forward.
Marlon Mack is an awesome athlete, posting above the 70th Percentile in the 40 yard dash, Speed Score, and Burst Score. He translate this well onto the field, posting 4 Breakaway Runs and a 16 percent Breakaway Run Percentage, both are good for No. 5 amongst back. What makes Mack a much more exciting is the looming return of Andrew Luck to the Colts offense. With Luck behind center, opposing defenses will come out in mostly light fronts in an attempt to stop the pass. Mack excels against light fronts, averaging 7.4 YPC, No. 5 in the league. With a pro bowl caliber quarterback keeping the defense honest, Mack has an exciting amount of potential.
Ricardo Louis, WR, Browns
In training camp, Ricardo Louis was a complete afterthought for the Browns. Now that Corey Coleman is sidelined with a broken hand, and Kenny Britt showcasing sub par play, Lewis has risen up to be the Browns top wide receiver over the past two weeks. Digging deeper, Louis appears to have the tools to become Cleveland's top air threat going forward.
Ricardo Louis is athletically awesome. Louis boasts a 113.2 (94th Percentile) Speed Score along with a 130.6 (89th Percentile) Burst Score, topping it all off with a great 118.3 (85th Percentile) SPARQ-x Score. Coleman has struggled with injuries so far in his career, and Kenny Britt is an established veteran with a low ceiling. There is absolutely no reason for Hue Jackson to not feature Lewis as the center of the Browns passing attack going forward.
Roger Lewis, Wide Receiver, Giants
With Roger Lewis, volume is going to be the name of the game. With Odell Beckham and Brandon Marshall done for the year, and Sterling Shepard set to miss the next few weeks, Lewis will be the Giants top receiver when they face the Broncos this sunday. While he will almost undoubtedly struggle against the likes of Aqib Talib and Chris Harris, there is hope for Lewis moving forward.
Roger Lewis posted a 33.8 percent (62nd Percentile) College Dominator Rating while attending Bowling Green, who ran an air raid offense. Lewis has experience being the main guy in a pass crazy attack. The Giants are currently second in the league with 43 passing plays per game. Lewis has already been productive in a limited role, posting a +57.1 Production Premium, No. 6 among NFL wide receivers. With an expanding role coming, Lewis has a chance to become a great fantasy wide receiver.
Austin Hooper, TE, Falcons
Like Lewis, Austin Hooper is about to see a much greater role come his way thanks to injuries. With Julio Jones and Mohamed Sanu both missing practice time with hip and hamstring injuries respectively, Hooper is setup to have a lot of targets come his way against the Dolphins.
Austin Hooper is a big play machine and doesn't need a lot of targets to make things happen. Against the Bears in week one he was able to flip two targets into 128 yards and a touchdown. He's a top 10 tight end in both Production Premium and Target Premium, and Matt Ryan's passer rating when targeting him is a sparkling 143.9. Hooper's play has had him deserving a bigger role for awhile. If there weren't so many mouths to feed in Atlanta's offense, Hooper could be making the case for the pro bowl. Go get him on your fantasy team today!
George Kittle, TE, 49ers
I am not kidding for a second when I said that my jaw dropped when I first looked at George Kittle's profile. There is not a single  major measurables where Kittle places worse than the 88th percentile, all topped off with his 10.83 (100th Percentile) Agility Score. Kittle is an absolute freak, and more production is almost certainly coming his way.
George Kittle hit the scene in a big way against the Colts, catching 7 passes for 83 yards and a clutch 4th down touchdown that sent the game to overtime. He was the No. 2 tight end in PPR leagues, and he should only build on this moving forward. Kittle is also currently a top-10 tight end in both passing downs played and routes run, if Brian Hoyer starts targeting him more, good things are bound to happen.