Selecting the right running backs – both in the draft and from the waiver wire during the season – can be one of the most daunting tasks in fantasy football. Any factor that can act as a "crystal ball," predicting which running backs will produce, is extremely valuable. As it turns out, the fullback is perhaps the most undervalued position based on advanced stats, metrics, and analytics.
Leonard Fournette, who is trailing only Kareem Hunt in rushing yards and rushing touchdowns, was the subject of one of the widest statistical disparities during his years at LSU. Paired with a fullback in the i-formation, Fournette averaged 6.5 yards created per carry. Out of shotgun, Fournette's efficiency collapsed to 3.5 yards created per carry. Now a budding NFL star, is it a coincidence that Fournette's success parallels the presence of a fullback. Which NFL fullbacks are having the greatest positive impacts on team running games?
Tommy Bohanon, Jacksonville Jaguars
At LSU, Leonard Fournette recorded a 38.8-percent College Dominator Rating (82nd-percentile) and logged 6.5 yards per carry (85th-percentile). Throughout his college career, LSU showcased a strong commitment to the fullback, rostering a multitude of them. Fournette's success increased tremendously with a fullback on the field, in contrast to when he was alone in the backfield. Unsurprisingly, the same thing is now happening in Jacksonville.
Jaguars' fullback Tommy Bohanon has put together a stellar season thus far, underpinning Leonard Fournette's breakout season. According to ProFootballFocus.com, Bohanon is one of the NFL's best run blocking fullbacks and logged 90 snaps over the first four weeks. In an era when fullbacks rarely get playing time (if at all), Bohanon's snap share is remarkable. As a result, Fournette's fantasy production has been extremely high this season.
The Jaguars are averaging 35 carries per game, the most in the NFL. Fournette has logged 81 of those carries (No. 3), and draws 62.4-percent of the Opportunity Share. The Jaguars are running Fournette heavily with Tommy Bohanon leading the way. It's not an accident that Bohanon has one of the NFL's best blocking efficiency ratings and Fournette has simultaneously been feasting.
Kyle Juszczyk, San Francisco 49ers
It would be foolish to argue that a running back's success, or lack thereof, is totally determined by his fullback. While Leonard Fournette is a rookie and thus offers a limited sample size, there is a veteran running back who more convincingly indicates the effectiveness of a good fullback. Carlos Hyde has always been a very talented running back but has lacked consistency throughout his career. Fantasy owners who have drafted him often find themselves pulling their hair out when Hyde fails to reach his potential.
This season, Carlos Hyde has produced much more consistently and shows no signs of slowing down. This offseason, the 49ers signed the best fullback on the market: Kyle Juszczyk. All of a sudden, Hyde is logging 80 rushing yards per game (No. 6), 17.5 fantasy points per game (No. 8), and has 21 red zone touches (No. 1). Furthermore, Hyde has 4 Breakaway Runs (No.5) and a 36-percent Dominator Rating (No. 4).
Carlos Hyde did not spontaneously erupt into one of the most dominant rushers in football. Hyde's success is largely due to running behind one of the best fullbacks in the NFL. Through the first four weeks of the season, Kyle Juszczyk logged 84 snaps and has a 76.8 run block rating, according to ProFootballFocus.com. Juszczyk's run block rating is exceptional and Hyde benefits from sharing the backfield with him.
James Develin, New England Patriots
The icing on the cake in terms of fullback-oriented rushing success comes from the most dominant franchise in the modern NFL: the Patriots. Their fullback, James Develin, has facilitated a strong running game for multiple seasons. It is difficult to envision a run-heavy offense with Tom Brady under center, yet the Patriots have recorded solid rushing numbers year in and year out.
Last season, LeGarrette Blount had 1,161 rushing yards (No. 8) while only logging a 51-percent Snap Share (No. 33). Blount also scored 18 touchdowns (No. 2) despite running behind a middling, 14th-ranked offensive line. Shockingly, the Patriots ran 482 rushing plays last season (No. 3). Rarely do teams with a quarterback of Brady's caliber run the ball that often. How did the Patriots have so much success running the ball with a mediocre offensive line and an offense that should be pass-based? The answer is the man behind the scenes, James Develin.
By contrast, since joining the Eagles this year, LeGarrette Blount has only two touchdowns (No. 14) and 323 rushing yards (No. 10), despite running behind one of the best offensive lines in football. Last season, Blount averaged 14 fantasy points per game. This season, through five games, he is averaging barely over nine. Moreover, the Eagles are running a ton, averaging 31 run plays per game (No. 4). Why the discrepancy? As you might've already guessed, the Eagles do not utilize a fullback or even carry one on their roster. This is undisputed evidence that a fullback directly contributes to fantasy football success amongst running backs.
---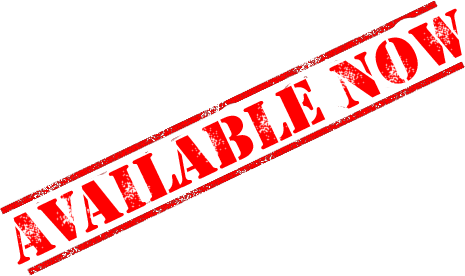 ---
This season, Mike Gillislee has four touchdowns (No. 6) and is recording 10 more yards per game than last season, despite splitting time with Rex Burkhead, James White, and Dion Lewis. Once again, James Develin is proving to be a key component of a strong running game, turning Gillislee into a consistent fantasy producer.
There is a clear and obvious pattern here: a good fullback dramatically increases running backs' rushing success. How does this translate into fantasy football value? Quite simply, in a sport where injuries and performance are intensely volatile, runners with a fullback are offering weekly consistency. Follow the running backs with the best fullbacks in front of them and your fantasy team will reap the rewards.