Eddie Lacy has been the butt of jokes for two seasons, but due to his damaged brand (just search his name on Twitter) are we overlooking him as a value in 2017? Lacy started his career with back to back 1,100 yard seasons and a combined 20 rushing touchdowns. But in 2015 he came into the season out of shape and thus, ineffective. The Packers had no choice but limit his workload and give more work to James Starks.
2016 was billed to be his bounce back year after an offseason of P90x. While he did post a career-high yards per carry (5.1), his season was cut short after 5 games after yet another ankle injury which, after trying to play through in a week 6 matchup against Dallas, he did more damage to it and required season ending surgery. Eddie Lacy finished 2016 with one 100 yard game, and zero touchdowns.
Eddie Lacy signed with the Seahawks on March, 14th to a one-year incentive laden deal with weight and yardage thresholds. Although Head Coach Pete Carroll stated "I want him big", he needs to make a target weight of 245-pounds for his week 1 return to Green Bay. He projects as the favorite for early down and goal line carries, although not as a pass catcher, evidenced by a career 75.3-percent catch rate. Lacy's arrival also ensures incumbent RB Thomas Rawls will move to a reserve role.
The Prosise Effect
Regarding the elephant in the room, C.J. Prosise (not Lacy), was electric when healthy last season. Flashing big play ability and a three down skillset, racking up 8.1 (No. 1) yards per touch, a +37.1 (No. 4) Production Premium, looks to be the stylistic compliment to the physical running style of Eddie Lacy and Thomas Rawls, projects to also have a big role in the Seahawks offense.
Fixing the Offensive Line
Per OverTheCap.com the Seahawks spent a league low $6.3 million in 2016 on the offensive line, more than double less than the next team, and it showed. Regressing down to a 72.7 (No. 29) Offensive Line grade on PlayerProfiler.com, after being No.2 (126.6) in 2015, and No. 1 (141.3) in 2014. Adding in second round guard Ethan Pocic, and former No.2 overall pick Luke Joeckel, should help solidify the interior of the offensive line. Dealing with ankle/knee issues for multiple weeks last year, a healthy Russell Wilson should lead to more efficient run game due to the threat of his rushing ability, allowing Prosise to make big plays in space and opening up lanes for Lacy to get rolling to the second level of defenses where he can make use of his massive 35.3 (99th-percentile) BMI.
---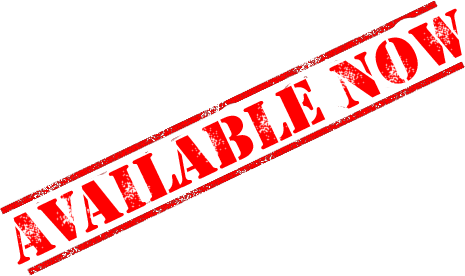 ---
Historic Ground Game
Seattle has historically been a run heavy team. Since 2012, the Seahawks have ranked first, second, second, third, and fifteenth in run plays per game. If we consider 2016 an outlier, and it sound like the Seahawks do, Eddie Lacy looks to fill that workhorse role.  Using the average of the top five running teams over the last 3 seasons, which is historically what Seattle has been, that comes to an average of 30.9 plays per game. Taking into account their 3-year average pace of at 63.3 plays per game, we could be looking at a scenario in which Lacy has a dependable high volume role that has potential double-digit touchdown upside, while C.J. Prosise has the passing game floor and a sky high ceiling if thrust into an every down, all terrain role.
Conclusion
Whether you land one the "Big 3" RBs in the first round of your draft before you hammer WRs or you are a Zero RB proponent, Stacking the Seahawks backfield should be a viable strategy in the mid-later rounds, due to the projected volume of touches, efficient quarterback play to keep them in scoring situations, and sheer upside. And while we can all agree that Eddie Lacy's recent history makes him risky, currently his redraft ADP on MyFantasyLeague is RB27, 85th overall, while Prosise has an ADP of RB32, 96th overall. If you are in a win-now window in dynasty, I'd certainly check the pulse of the Lacy owner in your league (he may have rookie pick fever), even if you are a Prosise owner. C.J.Prosise has the traits of a league winning later round pick, and if you can stomach the risk maybe Lacy does too.