Joe Mixon, though highly controversial for ethical/moral reasons, is the best back in this year's draft class. He is on a better team than Leonard Fournette and his size suggests a better role then Christian McCaffrey. Mixon is the running back you should be taking after Corey Davis and Christian McCaffrey go off your draft board. Joe Mixon is the player that Fantasy Football players search high and low for, a three down back with size and speed plus the draft capital to get early playing time.
Bengals Backfield
Joe Mixon was drafted by the Cincinnati Bengals who lost two member of the offensive line to free agency. He was drafted in the second round of the NFL Draft, the 48th player selected overall. Had Joe Mixon simply walked away from that incident in 2014 he easily would have been a first round pick. Mixon was the fourth running back taken behind Leonard Fournette, Christian McCaffrey and Dalvin Cook. This shows a significant investment by the team into Mixon. Gio Bernard is coming off knee surgery and is signed through 2019 at a rather team friendly deal where if cut any time after this year post June 1 it is only a $750K cap hit but a $3.5M in cap space in 2018 and $3.8M in cap space in 2019. Jeremy Hill is a free agent at the end of the 2017 season. This gives Mixon a clear path to playing time now and in the future.
Athletic Wow Factor
Physically, Joe Mixon measured in at 6-1 and 228-pounds. He ran a 4.43 40-yard dash (75th-percentile), which adjusts to a 4.48, because pro day 40-yard dash times on .05 faster on average than 40-times logged at the NFL Scouting Combine. Mixon's size-adjusted speed equates to a rare 111.2 (91st-percentile) Speed Score, just behind D'Onta Foreman who is five pounds heavier. Mixon even beat the muscle bound Foreman by 3 reps on the Bench Press, knocking out 21 reps in the event.
Joe Mixon's 10-yard split came in at 1.51, putting him in the 94.4-percentile at his position. 10-yard split measures how long it takes a player to cover the first ten yards in the 40-yard dash and measures a player's explosive quickness and if a player is more of a strider who takes time to get up to speed or someone who is quick out the gate. To put context from this year's group has Christian McCaffrey at a 1.54 and Leonard Fournette at 1.58. Mixon doesn't have the agility scores like McCaffrey and only posted an 11.37 (45th-percentile) Agility Score and a 118.5 (46th-percentile) Burst Score, measuring his broad jump and vertical together into a single, equally-weighed explosion metric. Interesting, Mixon's burst does not align with explosive fast twitch scouts recognized on film.
Efficient College Producer
Joe Mixon has no stats from what would be his 2014 freshman season when he was suspended. Mixon posted solid stats in his two years at Oklahoma State while sharing the load with Samaje Perine. He came in 2015 and posted a 113 carries for 753 rushing yards and seven rushing touchdown season with 28 receptions for 356 receiving yards and four receiving touchdowns. He followed that up with a 187 carry 1274 rushing yard and ten rushing touchdown performance to go with 37 receptions for 538 receiving yards and five receiving touchdowns. This all leads up to Mixon posted a 24.7-percent (43rd-percentile) College Dominator Rating, particularly impressive given his touch split with prototypical pounder Samaje Perine at Oklahoma. Mixon had a strong 6.8 (91st-percentile) college yards per carry and a strong 11.7-Percent (81st-percentile) College Target Share. Mixon posted these stats in the Big 12, which as with D'Onta Foreman, is not an offense-first conference.
Tale of the Tape
Heading over to DraftBreakdown.com and watching some of Joe Mixon's tape really pops. Stylistically, Mixon reminds of a more explosive Le'Veon Bell, meanwhile Pro Football Focus compares him to Matt Forte. When Bell comes to the line you can see him stop, change and explode in another direction putting defenders off balance and making them take bad angles. Mixon does a great job of this. You can see where a play is drawn up and when that hole closes Mixon has the explosiveness to stop his body, find an open lane and flash through even the smallest of spaces. He also sets his runs up getting defenders to commit one way and then use his skills to plant and get out into the open. Mixon fielded kick returns for Oklahoma and took one for a touchdown against Ohio State.
---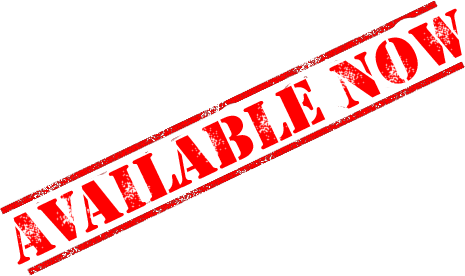 ---
How many 6-1 225-pound RBs do you see fielding kickoffs like this guy? Joe Mixon's short area and long speed makes defenders react to him on his terms and action always beats reaction. The offensive line situation for the Bengals isn't the best but an athlete like Mixon can still be valuable in that sitation. Mixon shows as a true three down back with great hands catching the ball away from his body and putting himself in a good position to catch the ball. His pass blocking will need to improve but that is said of nearly all rookie running backs.
Conclusion
Joe Mixon is a rampaging athlete who was just dropped into a professional football league that generally rewards players with reckless dispositions. Mixon is analytically comparable to Ezekiel Elliott, aesthetically comparable to Le'Veon Bell, and emotionally comparable to Ray Rice. While Mixon is not going to the ideal fantasy point scoring situation that supports Elliott or Bell, he is landing on an offense that will fully utilize his skills. Mixon is the pure three-down back in the 2017 NFL Draft class that is going to be powering fantasy football teams as long as his behavioral issues do not jeopardize his career.