There are undervalued players available at the end of early best ball drafts who I believe will out-perform their current Average Draft Position. Considering the NFL Draft is approaching, I decided to outline three players who fit into the undervalued category prior to next weeks draft. A compelling argument can be made in favor of these three players using advanced, stats, metrics, and analytics to justify player value by juxtaposing upside versus draft position.
Duke Johnson, RB, Cleveland Browns
The 5-9 207-pound Cleveland Browns running back took a backseat last season to rookie Nick Chubb. This offseason also saw the addition of Kareem Hunt, prompting a Duke Johnson trade request from Cleveland in early April. Johnson, an uber-efficient runner-receiver, posted over 1000 total yards in 2017 on 6.7 yards-per-touch (No. 3). However, the Nick Chubb breakout in 2018 saw his already-modest Snap Share drop 11.3-percent from 2017.
On limited opportunities in 2018 – a 22.3-percent Opportunity Share (No. 74) – Johnson still posted over 600 total yards on 7.2 yards-per-touch, No. 1 in the entire league. His 171.7 Average Draft Position on Draft will rise given the opportunity to play more snaps. To put his current ADP in perspective, he's being taken in the same range as rookie running back Damien Harris and between-the-tackles grinder Peyton Barber.
In terms of a trade, the Philadelphia Eagles have been linked to Johnson even after trading for Jordan Howard. The high-volume offense would be a perfect fit for the 25 year-old running back. Along with the Eagles, the Tampa Bay Buccaneers are a prime candidate to upgrade at the running back position. Competition is needed in a backfield that features the one-dimensional Barber and the 2018 second-round pick disaster Ronald Jones. Another high-volume offence with a lack of competition in the backfield, Johnson would carve out a significant role, resulting in an Opportunity Share increase from his time in Cleveland.
---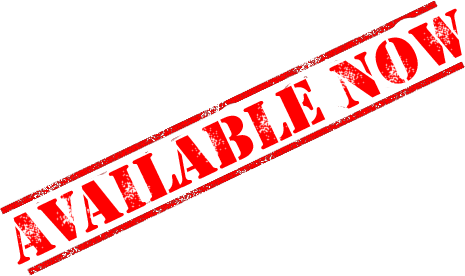 ---
Even though Browns GM John Dorsey claims Johnson is a "vital part" of the Browns offence, I believe he will be traded before or during the upcoming NFL Draft. Without a first-round pick this year, Dorsey could opt to package Johnson in a deal to move into the first-round, or trade him straight up for a mid-to-late round pick. Until this happens, Johnson remains an incredible source of value in best-ball leagues.
DaeSean Hamilton, WR, Denver Broncos
Entering his second season in the NFL, the former-Penn State wide receiver and 2018 fourth-round draft pick is ready to step into a starting slot receiver role for the Denver Broncos. An efficient college producer, Hamilton posted yards-per-reception of 16.2 (71st-percentile), along with a 19.5 Breakout Age (80th-percentile). He posted these impressive metrics while catching passes from Trace McSorely, who was a below average passer at the college level.
Leading up to the Broncos' Week 14 matchup with the San Francisco 49ers, Emmanel Sanders tore his Achilles leaving the door open for Hamilton to log meaningful snaps. The 24 year-old was used sparingly by the Broncos prior to the mid-week Sanders injury. In the final 4 games of the season, Hamilton received 38 total targets resulting in 25 catches for 182 yards and 2 touchdowns while being in the starting lineup.
In way-too-early best ball formats, his ADP is currently sitting at 190.3 according to Draft. For a player who can be taken as the seventh or eighth receiver on best ball teams, his talent and upgraded role far outweigh where he's being selected. With Joe Flacco taking the reins from Case Keenum, Hamilton will still have a good-enough passer throwing to him in the short and intermediate areas. Even in the event the Broncos opt to take a top ranked wide receiver in the NFL Draft, it will be difficult for that player to usurp the second-year man who impressed down the stretch of the 2018 season.
Trey Quinn, WR, Washington
We should fade coachspeak when it comes to fantasy football as it can lead drafters down a misleading path. However, it is hard to ignore when a coach says he is excited to watch one of his players "dominate the position." This quote came from none other than Washington head coach Jay Gruden at the end of March in regards to 2018's Mr. Irrelevant, slot-receiver Trey Quinn.
Quinn impressed as a prospect leading up to the 2018 draft. His 108.5 (61st-percentile) SPARQ-x score was intriguing, but it was second to his level of production in college. In his final season at Southern Methodist University, he outproduced fellow teammate and Broncos second-round draft choice Courtland Sutton in catches, yards, touchdowns. His stat-line in his final season at SMU was 114 receptions for 1236 yards and 13 touchdowns, resulting in a 34.7% (66th-percentile) College Dominator Rating. Despite these impressive numbers, and outproducing a coveted receiver prospect on his own team, Quinn was still available at the very last pick in the NFL draft, where Washington decided to pull the trigger.
With nagging injuries and fellow slot-receiver Jamison Crowder still being on the roster during the 2018 season, Quinn did not see very much action during his rookie campaign (50.5% Snap Share in only three games). However, with Crowder now on the New York Jets, Quinn will finally take over the starting slot-receiver role and look to build a rapport with Case Keenum. I see Keenum as a quality fit with Quinn. Keenum likes to throw short – he had an Adjusted Yards Per Attempt of 5.8 (No. 31) – which is where Quinn will be doing most of his work.
With the stars aligning for Mr. Irrelevant, the best ball community has not caught up to these developments. With a current ADP of 205.6 according to Draft, Trey Quinn is free in all way-too-early best ball drafts. With above average athleticism and impressive college production, Washington is thrusting Quinn into the starting slot-receiver role after being banged up and sitting behind Crowder for his rookie campaign. Given the fact that he's being drafted a mere 7 picks after a player like receiver Zay Jones, who has a historically low 47.2% catch rate on 176 targets through two years and will be battling for a starting spot on the Buffalo Bills, the 23 year-old has a high probability to outproduce those drafted in the same range as him. You can easily land Quinn as your last receiver at a bargain. If he stays healthy, Quinn will leave those who drafted him at the end of best ball drafts satisfied.