For as long as many fantasy gamers can remember, Doug Baldwin was an essential cog in the Seattle Seahawks passing offense. He announced his retirement on Twitter last Sunday, which confirmed Adam Schefter's report on the second day of the NFL Draft. Compounding with Schefter's report, Seattle used two Day 2 picks on wide receivers earlier that day.  Baldwin appeared to be less than full strength for the entire year because of a knee injury. He posted 73 targets last year after undergoing offseason surgery, which was subpar considering he had three straight years of 100-plus target seasons (103, 125, 116 from 2015-2017). Comparing his average draft position (ADP) to position finish in full PPR scoring from 2015-2017, he finished as WR10 compared to a 164.41 ADP in 2015, was WR6 with a 49.79 ADP in 2016, and was WR16 with a 30.07 ADP in 2017. Based on the advanced stats and efficiency metrics, Tyler Lockett has potential to finish top 12 at his position, while D.K. Metcalf and David Moore will be the next best options with week-to-week viability.
This plot below shows that Doug Baldwin was not only an elite fantasy option, but also a well above average receiver in every quadrant of the field. As a result of Baldwin's unfortunate injury, the Seahawks' passing game in the short-to-intermediate areas will suffer, while Tyler Lockett will lead a deep passing offense that is holistically run-focused.
Tyler Lockett
Lockett should see the biggest bump in fantasy value given his familiarity with Wilson and historic efficiency in 2018. Lockett is an excellent slot-flanker with speed (most comparable to John Brown on PlayerProfiler.com) that is serviceable from the slot; he played in the slot on 34.7 percent of his snaps last year. He lead the league in yards per target (13.6) last year and had 7.8 touchdowns over expectation per PlayerProfiler.com. The touchdown regression monster will hit Lockett hard in 2019 sans a target increase.  Volume might be an issue considering the magnitude of just how run heavy this offense is. The Seahawks passed the ball on only 46.4 percent of their plays last year and ranked dead last in total pass attempts with 427.
Arbitrarily, if Lockett is projected for a 20 percent target share as the main option (which would be a 2.5 percent increase from 2018), with the Seahawks passing offense given a slight total target increase, Lockett would still fall under 100 targets. While this will not be a high-volume passing offense, Lockett will produce splash plays and high variance scoring weeks.
---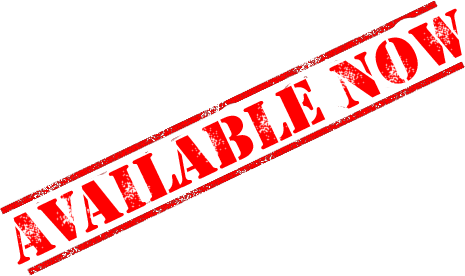 ---
This confluence of factors makes him a sexy but lavish best ball pick at his current FFPC high stakes ADP of 56.9. Similar players that fit in the boom-bust archetype such as Kenny Stills, Tre'Quan Smith, and Michael Gallup are being drafted seven rounds later. For seasonal leagues, the target share is going to be more important than it is in best ball because the number of usable weeks and overall predictability will be lower than his current ADP should warrant. If he sees 100 plus targets, he becomes an immediate starter with WR1 potential.
David Moore
David Moore is most likely the third receiver in line in this passing game. While Moore flashed talent in 2018 with four touchdowns in a three game stretch, the Seahawks only invested a 7th round selection in him in 2017. 2017 served as a redshirt year for him (he had no fantasy points). Nevertheless, it is encouraging that he was able to make the roster in 2018 despite the lack of playing time in 2017.  It is safe to say that he will compete with DK Metcalf to play in two receiver sets to start the year, and given his familiarity with Russell Wilson, he probably has the upper hand on the rookie to start 2019. He is certainly worth a flier in deep best ball drafts because of his weekly volatility, and if an injury happens to Lockett or Metcalf, he has WR2 potential (he posted four such weeks last year).
This stable of receivers will cause many headaches on a weekly basis. Lockett should lead the line and be a fringe WR1 if he sees 100 targets, but he is a candidate. Metcalf has enticing potential in year one if he can stay healthy, and David Moore is a nice late round best ball option, but he needs an injury to be start-worthy in seasonal leagues. At his current FFPC ADP, (78.58) Lockett is a no-brainer. That will likely rise in the coming months, but fantasy gamers should find comfort in targeting Lockett in the mid fourth to early fifth round in 12-team PPR leagues. Metcalf is a target in the tenth to twelfth round in the same format, and David Moore is only a late round target in deep (24-plus rounds) redraft and best ball leagues.
D.K. Metcalf
D.K. Metcalf should see serviceable production in year one. Metcalf's profile possesses a certain allure that has drawn comparisons to other big X receivers with elite speed; his Speed Score (133.3) ranks in the 99th percentile. Russell Wilson is one of the best quarterbacks of this generation, and Metcalf certainly has the size and athleticism to shoulder 100 targets down the line if he stays healthy. This is a looming question for Metcalf because he was not able to stay healthy in college. The NCAA gave him a medical redshirt in 2016, and he only played seven games in 2018 due to a neck injury.  It is not totally unreasonable for Metcalf to be a dominant X receiver as soon as 2020 or 2021 if he is still paired with Russell Wilson.
Russell Wilson
Russell Wilson should remain a top fantasy option in 2019 even with the departure of Baldwin. Many people think that Wilson will suffer from an efficiency regression. This makes sense given his extraordinarily high efficiency numbers accompanied by low attempts in 2018. However, this also should marginally reverse as well, effectively canceling out the expected regression.
The new deep threats, Metcalf and Jennings, should take their time getting adjusted into the offense, but overall are nice fits with Wilson; he is an elite deep passer and improviser. He finished second in deep ball completion percentage (46.7), third in air yards per attempt (5.1), and sixth in adjusted yards per attempt (8.0). His completion percentage by depth plot is also elite, showing that he is an elite quarterback and can support three fantasy viable receivers even in a low volume passing offense.