Welcome to bye week hell, fantasy players. Week 10 is here and with six teams having the week off, we should be looking for options elsewhere. Most are probably looking at the wasteland that is the waiver wire and wondering why their eyes are bleeding. Many owners must scour the wire for pickups that can save their bacon this week. Keeping that in mind, let us take a look at some options that we may currently have on our rosters. We shall see who should remain there, and who should be dropped for that desperate bye week fill in. Welcome to Week 10, and may God have mercy on your soul.
Stay
Diontae Johnson, WR, Steelers
Diontae Johnson has had an up and down rookie year. In two of his last three games, he drew only two targets. Sandwiched in between those games was a solid five-catch, 84-yard effort. These kinds of stat lines have come to represent exactly how Johnson's rookie season has unfolded. Defenses have been focusing on stopping No. 1 wide receiver JuJu Smith-Schuster, which should enable Johnson with more opportunities to see one on one coverage. His 2.58 (No. 1 among qualified wide receivers) Target Separation mark shows that he has a knack for getting open.
---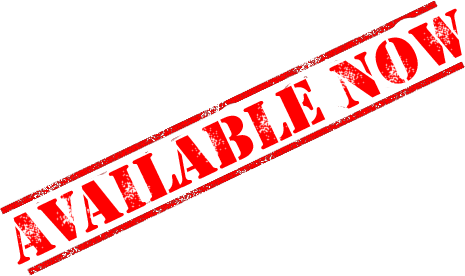 ---
Injuries to Johnson's quarterbacks have also hindered his development. He has shown more consistency than any other Steelers receiver beside Smith-Schuster, and the team certainly seems to want to keep him on the field. He has an 86.7-percent (No. 27) True Catch Rate which, combined with his Target Separation score, means he only needs consistent targets to flourish in the Steelers system. With a lack of wide receiver options available, Johnson will be an intriguing option for the remainder of the season.
Ronald Jones, RB, Buccaneers
There has been a recent tug of war in Tampa Bay's backfield. Ever since selecting Ronald Jones in the second round of the 2018 draft, the Bucs have ping-ponged between Jones and Peyton Barber. Recently, Jones has made inroads into taking away the starting job. He had 18 carries in Sunday's game against the Seahawks in comparison to Barber's four touches.
Jones' 3.3-percent (No. 30) Breakaway Run Rate adds a dimension to the offense that doesn't exist with Barber. With a 26.0-percent (No. 16) Juke Rate, he has also proven more elusive. Jones is in line for a solid game against the Cardinals in what projects to be a shootout. Arizona's defense lets up almost 105 rushing yards per game, so he should take advantage this week. Use him as a flex or a high-end RB3/low-end RB2 with upside.
Carson Wentz, QB, Eagles
Carson Wentz has a bye this week, but he should not be dropped for another option if possible. He has an amazing end-of-season schedule, which includes Miami, Washington and two games against the Giants. Wentz hasn't been the superstar we saw in 2017, and that is largely a reflection of his supporting cast. The Eagles are No. 4 this season with 20 Dropped Passes. This past week against the Bears, Wentz once again had to work the short and intermediate areas of the field and only threw for 239 yards despite completing 26 passes with a 67-percent completion rate. He connected with Zach Ertz for a 25-yard touchdown in the second quarter, showing that he still values the connection to his superstar tight end.
Wentz is good at taking care of the ball, he also avoided throwing an interception for the second straight game. Signing Jordan Matthews should bolster a weak wide receiver group and allow Wentz to improve on his mediocre numbers. He has 36 (No. 12) Deep Ball Attempts, showing that has no problem pushing it downfield. Hold onto him for the fantasy playoffs.
Go
Gardner Minshew, QB, Jaguars
The legend of the Stache has ended for now. Gardner Minshew performed far above expectations over the first nine games of the 2019 season, completing 61.2-percent of his passes for 2,285 yards and a 13:4 touchdown to interception ratio. He did such a good job, in fact, that some fans began to question whether or not to give Nick Foles his job back upon his return from injury. Alas, it was not to be, as Minshew picked a poor time to have the worst outing of his young career in Jacksonville's Week 9 loss to the Texans.
The rookie quarterback hasn't gotten it done lately, only throwing four touchdown passes in his past four starts. His 25.7-percent (No. 31) Pressured Completion Percentage shows that he doesn't do well under pressure. While that is to be expected of most NFL rookie QBs, it was enough to cost him his job. He threw multiple interceptions against Houston, and his play seems to have plateaued. He has also had 16 Interceptable Passes, which ranked fourth among quarterbacks. Follow the example of Jacksonville and dump him.
Robby Anderson, WR, Jets
Robby Anderson is being wasted in New York. Having scored 13 touchdowns over his previous two seasons, Anderson was pegged as a breakout candidate this year. However, the opposite seems to have happened. The Jets are terrible, and Anderson's fantasy numbers have suffered as a result. His 57.4-percent Catchable Target Rate is 97th among qualified wide receivers, showing how bad his quarterback situation has been.
With a 48.9-percent (No. 91) Catch Rate, Anderson hasn't been doing himself any favors. He only has 23 receptions and one touchdown on the year. He has failed to top 33 yards in over half his games. The problems with the Jets are mounting, and it is best to get as far away from this offense as possible.
Tarik Cohen, RB, Bears
Tarik Cohen used to be a dynamic fantasy player. He has seen his playing time decrease with the breakout of rookie running back David Montgomery. In Week 9 against the Eagles, Cohen only rushed twice for seven yards and caught two passes for nine yards. He averages 30 yards per game with only one touchdown, and that simply won't get it done. He hasn't done much with the touches he has gotten, evidenced by his putrid 14 (No. 80) Yards Created.
Cohen is also struggling with drops, having four (No. 4) on the year. His Production Premium is at -7.2, good for 44th in the league. He just hasn't done as much as he has in previous years, and that doesn't appear to be changing. His days as a fantasy dynamo are over, and it's time to see if we can get anything for him on his name value.