Throughout the off-season, hype and chatter build for incoming rookies, post-hype sophomores, and SPARQ-x prodigies.  Through the form of Twitter GIFs and coachspeak, expectations for young, unproven skill players soar above the seasoned veterans.  Though much of it is justified, many fantasy enthusiasts fail to acknowledge the reality of a good player trapped in a bleak situation.  This is absolutely the case with Detroit Lions running back, Ameer Abdullah.
His counterpart, Theo Riddick, has done nothing but manufacture fantasy points since Ameer Abdullah arrived.  However, since Riddick didn't flash superior athleticism or college counting stats, his unexpected breakout still hasn't earned him the respect he deserves.
2015 Comparison
In 2015, when both Theo Riddick and Ameer Abdullah played a full season, the latter was given a greater Opportunity Share.  However, Riddick's 99 (No. 2) targets dwarfed Abdullah's 38 (No. 34).  Riddick ended the year as an RB2 in fantasy points per game, while Abdullah finished outside the top 50.  Even if Abdullah garners a higher opportunity share in 2017, Riddick's receiving volume and red zone proficiency will continue to propel his fantasy football value.
Theo Riddick, Satellite Back Extraordinaire
In his 2015 campaign, Theo Riddick showcased both exceptional receiving production and supreme efficiency.  He followed that up with a fantasy RB1 season, proving he can deliver RB1 fantasy results with enhanced volume, generating 16.2 (No. 8) fantasy points per game.  Riddick, 26, is still in his prime and more than capable of providing elite fantasy production.  However, with Ameer Abdullah expected to return to full health this season, fantasy owners are anticipating an opportunity allocation similar to the one seen in 2015.  Now that Riddick is back in a timeshare, his ADP on FantasyPros has collapsed to RB34, below Paul Perkins and LeGarrette Blount.  Truly maddening.
Anquan Boldin Departure
Red zone volume, the essential ingredient that feeds touchdowns, also favors Theo Riddick.  After a surprisingly productive 2016 season, Anquan Boldin left behind 22 (No. 2) red zone targets.  Luckily for Riddick, the Lions' receiving corps lacks a red zone target hog.  Both Marvin Jones and Golden Tate had a red zone target share outside the top 35 in 2016, while Eric Ebron's fell outside the top 45.  This season, don't be surprised if Riddick inherits a sizeable amount of the vacated targets.  Detroit entrusted him with a heavy red zone workload in 2016, evidenced by a total of 15 (No. 2) red zone targets.
The Case for Ameer Abdullah
The abilities of Ameer Abdullah are not in question.  His athleticism was put on display at the combine, posting a 137.3 (98th-percentile) Burst Score and a 10.74 (98th-percentile) Agility Score.  His volume, however, will be limited.  Detroit has had the lowest run rate in the NFL since 2014.  Since then, the offense's total rush attempts have decreased every year, and only the Jacksonville Jaguars had fewer red zone rush attempts than the Lions in 2016.
Even as the Lions' front office continues to bolster the offensive line, the coaches will maintain a pass-first scheme.  In 2015, when the run blocking unit was about league average (ranked No. 16), Detroit still finished bottom 3 in rush attempts.
Another roadblock standing in the way of Ameer Abdullah's fantasy breakout is the presence of goal line backs on the depth chart.  Zach Zenner, whose 5-11, 223-pound frame makes him a better goal line option than the undersized Abdullah.  The Lions also acquired Matt Asiata, who is notorious for stealing goal line carries and subsequent fantasy points from beloved running backs.  If Detroit coaches dare to call Asiata's name at any point in the game, it'll be at the goal line.  Abdullah will have to fight for his share of the already scarce amount of red zone work.
---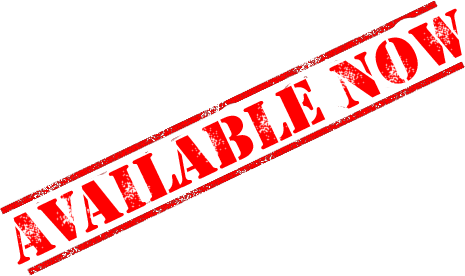 ---
Conclusion
The Detroit Lions backfield features two talented running backs: Theo Riddick, who has transcended his poor athleticism to become a proven producer over the past two seasons, and Ameer Abdullah, who boasts impressive athletic tools and college efficiency but is yet to exceed the limits of his poor environment.  While the external factors favor Riddick, Abdullah is being drafted several rounds ahead of him.  A second-year unproven back with capped upside coming off a foot injury? Or a cheaper, proven back at the age apex with high volume and red zone opportunities? The choice is clear.
Winner: Theo Riddick