The divisional round followed Wildcard Weekend's lead, serving up high quality island games. The Chiefs shook off the rust and poured 41 unanswered points on Houston, Davante Adams set records and Derrick Henry continued to defy all reason. Let's use advanced stats, metrics and analytics to unpack the weekend's action and draw conclusions for championship weekend. It's Lessons Learned, the Divisional Round edition.
Lesson One: 49ers OL and DL outmatch Vikings
Kirk Cousins made the best throw of his career against the Saints, but it wasn't enough to coast on that high for a win against a more complete 49ers team last weekend. The Vikings allowed six sacks to San Francisco's loaded defensive front, exploiting one of Minnesota's key weaknesses. With minimal time to throw, Cousins' efficient but low volume day wasn't enough when Dalvin Cook couldn't get untracked either.
The Vikings running backs average -0.2 yards per rushing attempt BEFORE contact on Saturday.

That means the #49ers defense didn't even let them get to the line of scrimmage before making contact. pic.twitter.com/fx3zdTajLU

— PFF SF 49ers (@PFF_49ers) January 13, 2020
Among San Francisco's key assets is a powerful offensive line and a stable of upper-echelon running backs. It was, somewhat surprisingly, Tevin Coleman's day to carry the load, and he cleared 100-plus yards and scored twice. It was a low volume day all around besides Coleman's numbers. The team merely needed to grind out yards and keep the Vikings offense off the field. The 49ers offensive and defensive lines (a strength after years of allocating high draft capital, especially on the defensive side) were no match for the Vikings' groups, even with Minnesota's Danielle Hunter operating as one of the league's best off the line.
Action: The Packers-49ers game total is 46.5, and San Francisco's gameplan will likely be similar to last week. Run the ball, pressure Aaron Rodgers and avoid situations where Jimmy Garoppolo will have to carry the game. Betting on Coleman or Mostert is a fine, lower-cost strategy for DFS. Both can feasibly receive double-digit carries in this game.
Lesson Two: Derrick Henry, Titans pull a second straight shocker
Tennessee squeaked by the Patriots on the back of two scores, and the doubters were still out. After doubling up on the Ravens, however, the disputes are quieting down. The Titans are for real. They're 7.5-point road dogs to Kansas City, who just exacted a wild comeback on Houston. Derrick Henry defies logic, and while Kansas City's defense has improved, Henry has obliterated better defenses than theirs for months. Over the past eight weeks, he's averaged 159 rushing yards, with only two games under 149 and none under 86. These counting stats highlight a key element of the team's new-look offense. Henry is the whole offense and he does not get shut down or scripted out of the game. He is the game. He is essentially God.
More defenders? No problem ? (via @NextGenStats)@KingHenry_2 | @Titans pic.twitter.com/FttBYYItYR

— NFL Network (@nflnetwork) January 16, 2020
Henry is a lock for 20-plus attempts regardless of script. His passing game involvement, albeit small, should be elevated (give the man more screens) in a game where the Titans will more than likely need to keep trading scores with Kansas City as opposed to grinding clock with only play-clock bleeding rushes.
Action: Fading Henry has been a losing strategy for months. We can't, in good conscience, persuade anyone to fade the most unstoppable force in football right now. His DFS price is high, but his slate-breaking ability is second to none.
Lesson Three: Patrick Mahomes rights the ship for a huge comeback
It looked like a dream come true for HOU +10 bettors after the first period of the Texans-Chiefs contest on Sunday afternoon. 24-0? Come on. Even for the Chiefs, that's a pretty substantial hole, right? Well, Patrick Mahomes has made a career out of being better than everyone else on the field. With major contributions from Travis Kelce and his 34-percent target share, the Chiefs proceeded to score five touchdowns in a row on a Texans team that looked like the more prepared, focused team until that point.
Travis Kelce was most effective as a receiver in the short area of the field (0-9 air yards), including all 3 TD.

Kelce finished with 5 receptions for 50 yards & TD (on 5 targets) when safety Lonnie Johnson was the nearest defender in coverage.#HOUvsKC | #ChiefsKingdom pic.twitter.com/gJ7Pfy5PM8

— Next Gen Stats (@NextGenStats) January 12, 2020
It was Mahomes' first five-TD effort of the season, and his first week with three or more passing scores since way back in Week 10. Regression comes for the best of us. Mahomes turned it on when it mattered, after drops and missed connections plagued the Chiefs for much of the first half. Kelce saw 12 targets, twice as many as the next Chiefs receiver, who was actually a running back. Damien Williams has reasserted himself as the alpha in the Kansas backfield. LeSean McCoy saw one offensive snap in a game where the Kansas City's best offensive configuration was needed to get the win. The Chiefs were up by two scores for virtually the entire fourth quarter and McCoy still found himself nailed to the bench. It's Williams' backfield.
Action: Chiefs stacks will be another popular strategy in the championship round, especially those involving Williams and Kelce. We won't talk anyone out of it. It's unlikely the Chiefs will have as slow a start as  last weekend, but offensive drives may be in shorter supply based on how the Titans like to play. Plan accordingly, but Mahomes and his weapons are the surest bets for spike weeks, no matter the opponent.
Lesson Four: Packers outlast tire-spinning Seahawks
In a shocking turn of events, the Seahawks were outgunned by a better-schemed team. Letting Russell Wilson cook for a disproportionate amount of time was their downfall, as it so often is. Seattle's regime is stuck in a rut, hell-bent on running the ball in inefficient times and only unleashing their HOF-quality quarterback when the odds are stacked against him and the path to victory is so often "score, score again, hit a 2-point conversion and nail an onside kick." That: ain't it.
The Packers, however, overcame murmurs that they were a fraudulent No. 2 seed and took care of business at home. That being said, they now face a team that utterly dismantled them earlier this season. The San Francisco's defense shut down a disjointed Packers team in November, with Aaron Jones and Davante Adams essentially made non-factors. Richard Sherman checked Adams for one seven-yard reception on one target, a far-cry from last week's record-setting outing. It'll need to be more like last week for the Pack to put themselves in a positive place to win. Contributions from the secondary Green Bay receivers will be necessary if Lazard is blanketed. Those secondary options have been a mixed bag to a plumb disappointment all season long.
Allen Lazard

Weeks 16-17

• Led GB in air yards (282) ✅

• Led GB in adot (16.6) ✅

• 2nd behind only D Adams in tg share (18%) ✅

— Derek Brown (@DBro_FFB) January 11, 2020
While Allen Lazard was not targeted in the Divisional Round, he is our best bet to come alive in this matchup. He emerged as one of the only Green Bay receivers to earn looks from Aaron Rodgers after Geronimo Allison and Marquez Valdes-Scantling failed to truly launch. It's a two-game slate. Lazard has a good shot to be the low-owned, low-price guy we need to differentiate things.
---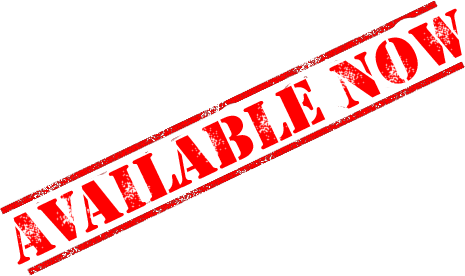 ---
Action: Lazard will be overlooked as a mid-to-low-range receiver option, especially after he disappeared last week. He came on strong late in the season though, so we're keeping the faith this week. Jones will likely go under-owned against a ferocious 49ers DL that shut down Dalvin Cook last week, but Jones-Derrick Henry-Damien Williams is a mighty hard trio to to fade based on talent and expected opportunity.