We all know the key to fantasy championships are "Sleepers". That player, that only you believe in for the upcoming season. Melvin Gordon is a prime example. Gordon was the No. 21 running back drafted in 2016 according to MyFantasyLeague ADP, and finished as the No. 7 running back in PPR formats.  People who believed in Gordon and drafted him in round 5 last year, had the luxury of stocking up receivers early in the draft while still having a top 10 running back on their team. Cole Beasley is my secret weapon for 2017.
No, I do not think Cole Beasley is going to be a top 10 wide receiver. Don't @ me. But I do think he will be an every week wide receiver two or flex play for your team, which is still greatly over performing his current ranking of the No. 249 overall player and being drafted at 182.74 on average, again according to MyFantasyLeague ADP. Since you can safely draft Beasley in round 14, you can gobble up positional advantages at running back, tight end, or even receiver depth, before investing in Beasley who should be in your starting lineup week one.
When looking at the advanced metrics for Cole Beasley, it is apparent at just how little respect the fantasy community is giving the Dallas slot machine and why, especially in PPR leagues, you should make him your secret weapon too.
Increase in Opportunity
With little change in Dallas' receiving corps, Cole Beasley is poised to continue in his role as the slot specialist and No. 3 receiver, on paper. Even though Terrance Williams is listed as the No. 2 Cowboys wide receiver, Beasley vastly outperformed Williams in 2016 with a Target Share of 20.5-percent compared to Williams 13.6-percent, or 37 more targets. Dez Bryant is the clear-cut No. 1 receiver. However, there is good reason to believe that Beasley is the better fantasy option and will receive the higher quality targets, and a higher volume of fantasy opportunities, to start 2017.
Scott Barrett wrote that Dez Bryant has been the most cornerback-sensitive wide receiver over the past three seasons on both a per-target and per-route basis.  Considering Bryant's output with this new information, it bodes glad tidings for Cole Beasley to see increased opportunities in the Dallas passing game.
Considering the upcoming 2017 schedule and the Cornerbacks that it brings with it, Dez Bryant has one of the most difficult schedules for top tier receivers in all of the NFL.  The first 4 games of the season Bryant will line up against top 25 cornerbacks (according to PFF Rankings) in every game. After that, it doesn't get any easier either. Bryant has 12 games where he will line up against cornerbacks ranked in the top 25 of coverage cornerbacks.  Just some of the other names Bryant will have to face in 2017 include, Josh Norman (twice), Marcus Peters, as well as Jason Verrett and Casey Hayward of the Chargers who Bucky Brooks has listed as his No. 2 in CB duo rankings (also note how the Giants and Broncos tandem are on that list).
---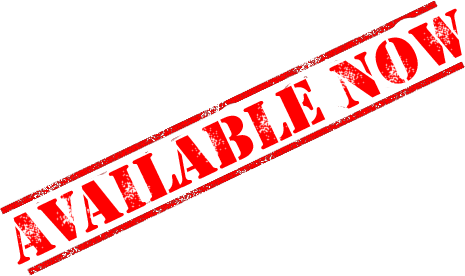 ---
With that level of cornerback play, second-year signal caller Dak Prescott will look to his security blanket, Cole Beasley working the middle of the field early and often. Since the Cowboys will also be trusting in Prescott more in his year two working under center, and a possible Ezekiel Elliott suspension on the horizon, they should rank higher than No. 29 in the league in pass attempts for 2017.  This all adds up to increased opportunities for Beasley in the Dallas passing attack.
Outstanding Efficiency
A player can have all the opportunity in the world, but unless they are able to produce with those opportunities, they are of no use to a fantasy football owner.  Cole Beasley was highly efficient in 2016 for both real life NFL Football as well as your fantasy team.  Be it on a per snap, or per target basis, Beasley was a top 20 receiver in terms of fantasy point efficiency.
Cole Beasley also showed he can create fantasy points on his own, by producing the No. 5 best yards after catch per target, 3.9 YAC/Tgt.
All of this is reflected in his No. 12 Production Premium ranking, out of receivers with 40 or more receptions.  His +17.3 Production Premium is good for the 84th-percentile out of the 70 receivers in that group, and ahead of premier receivers such as A.J. Green (+17.1), Jordy Nelson (+16.5), and the new darling of 2017 Tyreek Hill (+12.2), all of whom are being drafted well ahead of Beasley.
Steady Improvement
Despite finishing as the No. 86 overall player in 2016, the fantasy community seems to assume he is going to negatively regress in 2017. That is the only reason I can imagine he is ranked over 150 spots lower than he finished 2016.  However, that is a baseless assumption and actually, we should be projecting the exact opposite.
When you compare Cole Beasleys' stats over the past three seasons he has improved, year over year, in all the metrics we love for receivers – targets, receptions, yards, and catch rate. The only stat that has been stagnant has been total touchdowns. But I wanted to dig in past the basics. Looking at how a team uses their slot receivers is key to understanding if they will gain fantasy relevance. Player Profilers' Hog Rate, which captures targets per offensive snap, is a key metric in understanding a players' utilization in a teams' offense. Not only did Beasley finish as the No. 9 receiver in Hog Rate out of receivers with at least 40 receptions in 2016, but again he has improved year over year for the past three years.  He has also seen a higher percentage of the Target Share and Snap Share over the same time frame.
This shows us that when Cole Beasley is on the field, he is getting targeted.  He is getting the ball in his hands. Also, he is getting more and more time on the field. Considering Beasley has a career 72.7-percent Catch Rate, and at 76.5-percent in 2016 was the best catch rate out of receivers with at least 40 receptions, we know that he is getting high-quality targets and that he is capitalizing on the opportunities.  Having a second year, and a full off-season, to improve on timing and rapport with sophomore quarterback Dak Prescott, I expect to see continued improvement from Beasley.
Conclusion
While a 28 year-old undrafted free agent with an unimpressive workout profile doesn't seem like the guy you want to hinge your fantasy team success on, that is exactly what Cole Beasley brings to your team. Fantasy success. Being drafted in the back end of double digit rounds, he carries virtually no risk in relation to his draft day price tag, yet I have him finishing 2017 in the top 100 players overall again. Use those valuable middle rounds to draft depth and high upside players, knowing all along you are going to anchor your team with an underrated PPR stud in Beasley, making him your draft day secret weapon.