I've always been impressed with those analysts who can maintain no allegiance to an NFL team, or at the very least, hide their fandom and not let it seep into their writing. I consider myself one of those writers. For instance, as a lifelong Bears fan I would be tempted to say something like, screw you, Aaron Rodgers. Screw you and your cannon of a right arm, with your pinpoint accuracy, and your movie star girlfriends. It is easy to resent Rogers' pretension as he flows through a seemingly perfect life. If I have to see your damn championship belt celebration one more time I just might puke. Consider me #TeamJordanRodgers.
We Are All Skip Bayless
I won't say those things though because I can hide my Bears fandom when writing; even when talking about his teammates such as a certain washed-up linebacker with terrible hair and worse commercials. I'm proud I can rise above that type of pettiness. Skip Bayless actually sums up my thoughts, really the thoughts of most Bears fans, on Aaron Rodgers pretty well.  You know, if I weren't able to hide the crazy so well.
Never change, Skip.
Pass to Run Ratio
The Packers have owned the NFC North lately, winning the division five of the last six years and making the playoffs nine of the last ten. Despite only being able to win one Super Bowl in that stretch (sorry if the truth hurts, Aaron), this is one of the premier offenses in the NFL. So before we dive into the roster lets unpack their offense as a whole. Here are the offensive rankings for the Packers during Mike McCarthy's tenure:
The Packers have finished in the top 10 in both points per game and yards per game nine times in the 11 years Mike McCarthy has been head coach. 2015 stands out as an outlier, which is at least partially explained by McCarthy giving up play calling duties to then-Offensive Coordinator Tom Clements for a portion of the season. The Packers have never finished outside the top 10 in passing yards per game with McCarthy calling plays for a full season. There's just about no place outside New England or New Orleans where you can find this type of consistency. This consistency even shows up in the play calling tendencies, as the Packers have consistently hovered around a 45-55-percent run to pass ratio in McCarthy's tenure. 2016 actually represented the most pass heavy the team has been with McCarthy at the helm.
This can be attributed, in large part, to the revolving door of running backs the Packers used in their backfield. I would expect this ratio to revert back to the mean this year as Ty Montgomery appears ready to handle the bulk of the work in the backfield. More on him later.
Quarterback
Aaron Rodgers
It is easier to put up consistent passing stats when you have a quarterback like Aaron Rodgers. We all know how special he is, especially when he gets into a rhythm. Unfortunately that's also when we often see his smug little smirk that I'd like Leonard Floyd to wipe off his face this year (no I'm definitely not bitter). Rodgers' ability to extend plays out of the pocket and use his legs to pick up first downs or fire the ball downfield with pinpoint accuracy is incomparable. This throw to Jared Cook on the sideline against the Cowboys is one of the best throws I've ever seen, especially given the situation.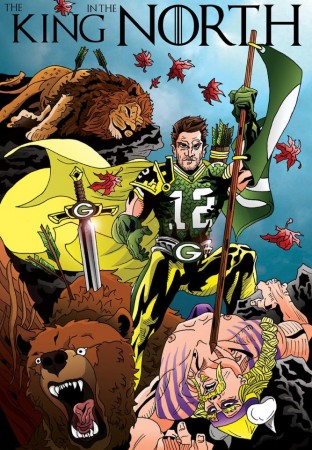 I mean, really?! Outside the pocket, Aaron Rodgers squares his shoulders and sets his feet better than any quarterback in the league. This is what makes him so destructive when plays start to break down. We know how good Rodgers is, so I don't want to spend a ton of time on him, but two things stand out to me more than anything else on Rodger's PlayerProfiler.com profile.
First, Aaron Rodgers' red zone attempts ranked No. 4 and his  of 63.5-percent red zone completion percentage ranked No. 7 in the NFL. I would expect the red zone attempts to come down a bit with the expected emergence of Ty Montgomery. However, with Montgomery's usage in the red zone, combined with the addition on Martellus Bennett, I would expect Rodgers' completion percentage to remain near the top. Simply put, I expect Rodgers to maintain his red zone productivity and efficiency this year.
Aaron Rodgers also loves pushing the ball downfield. Rodgers ranked No. 9 in Air Yards in 2016 despite ranking No. 20 in Deep Ball Completion Percentage. Any improvement in Deep Ball Completion Percentage would be devastating to opposing defenses.
Running Back
Ty Montgomery
Don't blame yourself if you're having trouble keeping up with Ty Montgomery's ADP over the last few weeks. It seems as though the rest of the fantasy community has woken up to the potential he provides as the workhorse for what should be a top 10 scoring offense. I once highlighted Montgomery on my personal rankings as an undervalued RB1 just a few weeks ago.  Now I have come to the realization that he will be properly priced, if not overpriced, by the time most fantasy drafts take place.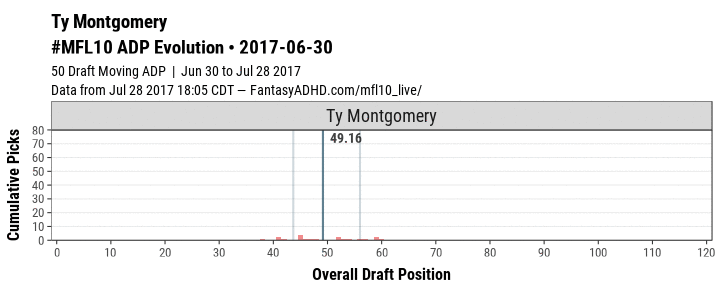 Recent reports indicate Ty Montgomery has bulked up an already stout frame, which isn't always what you want to hear when it comes to running backs. However, what intrigues me here is the possibility of an increase in red zone work and efficiency. Montgomery already boasts an elite Burst Score in the 91st percentile and came in at No. 1 in yards after contact per touch. If he can maintain that short yardage bust with the added muscle we could be looking at significant touchdown upside.
According to PlayerProfiler.com, Ty Montgomery came in at No. 3 in Juke Rate among running backs in 2016. He has reportedly been working with footwork guru Rischad Whitfield, who has been credited with developing Le'Veon Bell's footwork, as well as improving Melvin Gordon's prior to his 2016 breakout. Now let's take into account the defensive fronts he is going to see. Looking at PlayerProfiler.com, almost 90-percent of Montgomery's carries in 2016 came against defensive fronts of less than 7. This number should come down a bit if he gets the work we all think he should but Rodgers' right arm forces defenses to drop an extra man into coverage more often than not. Montgomery should continue to see wide open holes to show off his improved footwork.
Aaron Jones & Jamaal Williams
The Packers did spend 4th and 5th round picks on Jamaal Williams and Aaron Jones, respectively. Rather than indicating a lack of confidence in Montgomery, the Packers simply needed to replenish the position with other running backs on their roster outside Montgomery. Looking at their profiles on PlayerProfiler.com, Williams' 36.4-percent College Dominator Rating is 79th percentile among NFL running backs. On the other hand, Williams' workout metrics all fall below the 50th percentile. Jones boasts a 47.0-percent (90th percentile) College Dominator Rating with a 127.3 (87th percentile) Burst Score and an 11.02 (85th percentile) Agility Score. Williams looks like a one-dimensional between-the-tackles grinder, while Jones looks like a future 3rd down or change of pace running back.
There are rumblings that Aaron Jones will get the 3rd down work and that Jamaal Williams is getting reps with the 1st team during training camp.  I'm not buying that this year. It's hard to see a scenario where Ty Montgomery is consistently taken off the field in favor of one of these rookie running backs, given his receiving prowess. Folks, this is Montgomery's show. I was already high on him prior to researching this piece. Now? He's a player I'm reaching for in drafts.
Wide Receivers
Unlike the Packers running backs, we know this receiving core very well. With Jordy Nelson and Davante Adams on the outside and Randall Cobb in the slot, the Packers receiving core is one of the deepest in the league. The Packers added a nice pass-catching tight end in Martellus Bennett and figure to rely on the running game a bit more after 2016 resulted in the highest pass-run ratio in McCarthy's tenure. I can't help but wonder whose production is going to be hardest hit.
Jordy Nelson
Any concerns about Jordy Nelson recovering from his 2015 ACL tear were put to bed in 2016 as Nelson led the league in touchdowns while finishing No. 5 in receptions, No. 6 in receiving yards, No. 1 in red zone receptions, and No. 2 in Fantasy points per game. That's not bad.
---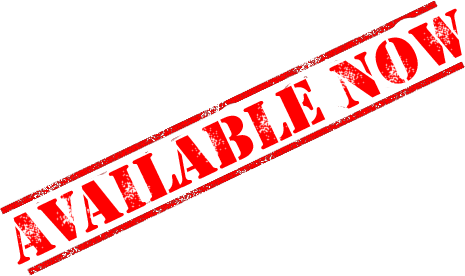 ---
Davante Adams
Not to be outdone, Davante Adams finished No. 3 in touchdowns and No. 10 in fantasy points per game. In addition, his Production Premium, which is an efficiency measure comparing a player's per-play efficiency to league average, ranked No. 12 among NFL wide receivers. Adams won the lottery ticket catching passes from Aaron Rodgers, evidenced by an otherwise unsustainable 14 red zone receptions on 75 receptions in 2016.
Randall Cobb
That brings us to one Randall Cobb. I think he was already the odd man out in 2016 as Adams continued to assert himself. Cobb posted three year lows in targets, receptions, yards, and touchdowns. The one silver lining was his No. 12 ranking in red zone receptions. Unfortunately for Cobb, Bennett figures to be a big target in the red zone in 2017. In addition, McCarthy likes to move Nelson into the slot to create mismatches. Nearly 20% of Nelson's snaps came out of the slot where his yards per reception rose by 3.6. I think Cobb continues to take a backseat in 2017.
Tight End
Martellus Bennett
The fantasy community has long chased and overvalued the Green Bay Packers tight end position like, well, a black unicorn. What are we actually chasing though? Is it worth chasing? Here is a list of the Packers tight end scoring compared with the NFL average on a weekly basis
As you can see, the Packers tight end position typically receives about 100 targets each year, which amounts to nearly 18% Target Share. However, no tight end has received 100 targets in a year and only three have received more than 80 in a year under McCarthy. Bennett averaged 93 targets over the last five years earning a trip to the Pro Bowl with a 128/90/916/6 line in 2014. He is the easily the Packers most talented tight end since Jermichael Finley, who posted the best years of any tight end under McCarthy. Currently coming off the board as TE8 according to Fantasy Football Calculator, I will gladly take Bennett at that price tag.
Enough hyping up the Packers. I'm still #TeamJordanRodgers.